Glacier Monitoring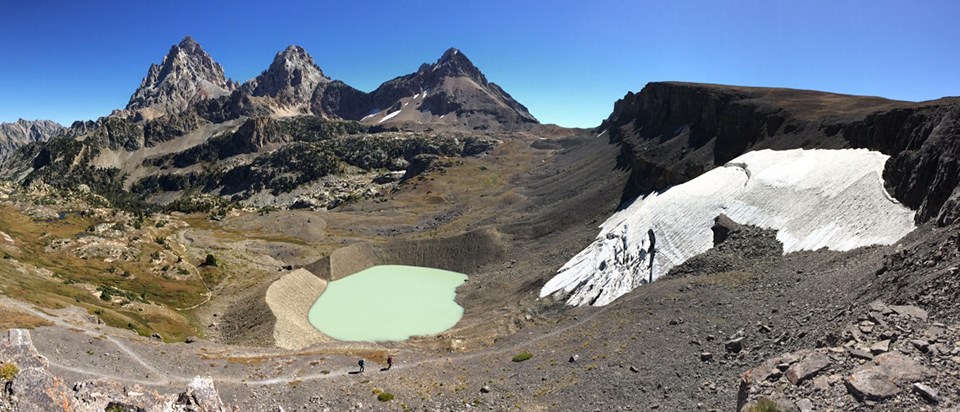 The Teton Range owes much of its striking appearance to Pleistocene Ice Age glaciers that sculpted the high peaks and carved deep U-shaped canyons. However, these massive glaciers disappeared by 10,000 years ago. In the last few hundred years, smaller glaciers formed in high alpine cirques during a short cold period called the Little Ice Age (1400-1850).
Glaciers are sensitive indicators of climate change because they respond to both temperature and precipitation. All glaciers in the park have retreated since the late 1800s, although there have been brief periods of advance, most notably the mid-1970s to mid-1980s.

Fritiof Fryxell conducted the first survey of the Teton glaciers in the late 1920s and 1930s, and studies continued sporadically through the 20th century. Historic photographs show the extent of these glaciers as early as 1924, and scientists can trace glacial retreat using ground and aerial photos over the last 90 years.


Current monitoring focuses on Teton, Middle Teton, Schoolroom, Petersen, and Falling Ice glaciers. Park scientists are studying how these ice bodies change yearly, how much ice volume is melting, and what climatic factors control these changes. To learn more about the park's monitoring program, watch this short video.

Tracking a glacier's extent is the easiest way to visualize its retreat. In addition to historic photos of the glaciers, time-lapse cameras have recorded change on Middle Teton (see below), Falling Ice, Teton, and Petersen glaciers. This daily imagery allows scientists to analyze ice movement, changes in the glaciers' crevasse structure, snow cover, and rockfall or icefall events.
The volume of ice gained or lost over time is a critical measure of a glacier's condition. To record these changes, park scientists and climbing rangers have taken hundreds of GPS measurements on the surface of Middle Teton and Schoolroom glaciers starting in 2014. Repeating these surveys each year will quantify ice surface change and therefore ice volume as the glacier melts. The time lapse above shows snowmelt and ice loss during one summer!

As climate change progresses, these glaciers will eventually disappear. However, it's difficult to predict when this will happen because the glaciers vary so much in size, shape and slope. Some of the smallest glaciers, such as Teepe Glacier, have probably stopped moving and are "remnant glaciers," not active ones, and the ice may disappear within decades. Larger ice bodies like Teton and Middle Teton glaciers could last a hundred years or more. The current surveys measuring ice loss will help scientists assess the health of these glaciers.

Glaciers are an important part of the hydrology of the Tetons. They provide critical late-season water to downstream ecosystems and backcountry travelers, and a cold-water source necessary for native fish species. Glaciers also contribute to the aesthetic and recreational value of the Teton Range, drawing visitors from all over the world. When they inevitably disappear, Grand Teton National Park will lose an iconic part of its landscape and ecosystem.
Discover more about glaciers in the park in our
glacier brochure
. Or, learn about glacier monitoring and other science in the park in the "
Dispatches from the Field
" video series on Grand Teton's YouTube channel.
Teepe Glacier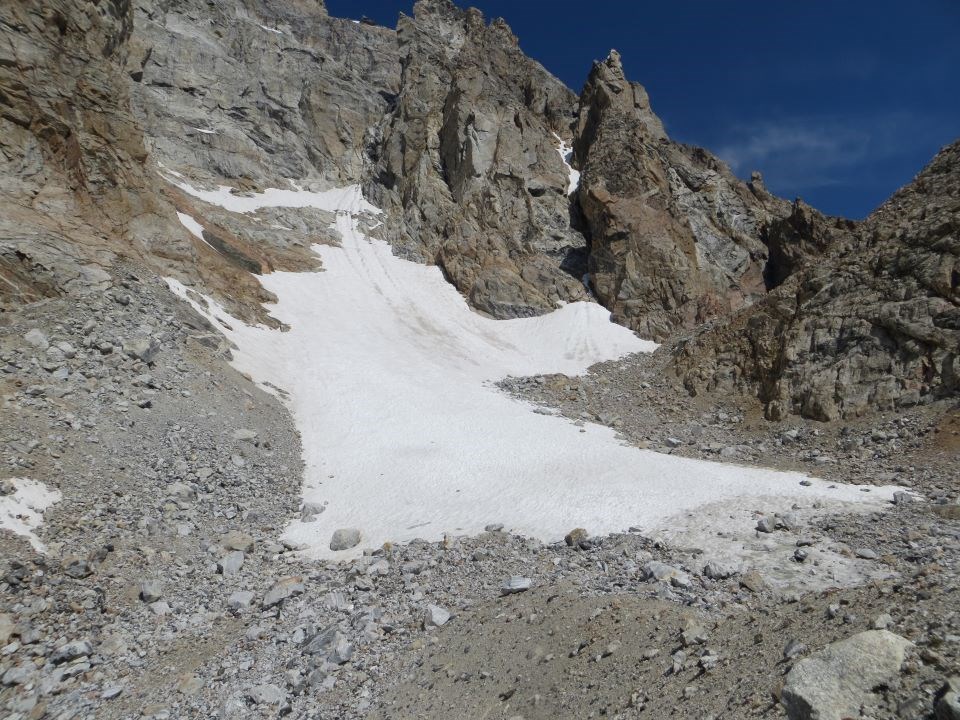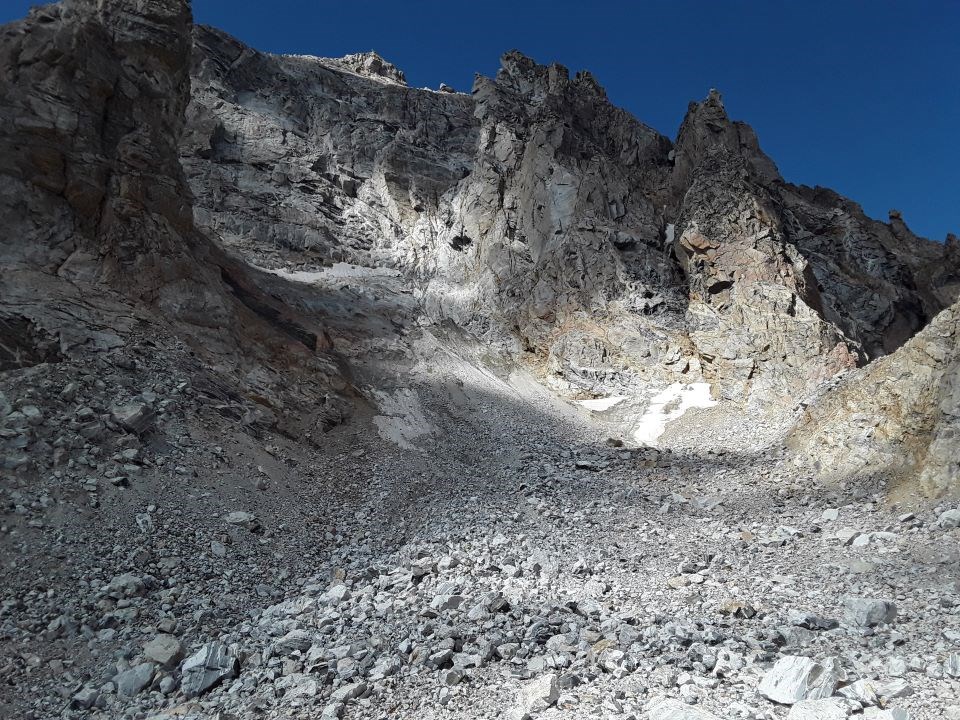 Last updated: October 17, 2022