Fish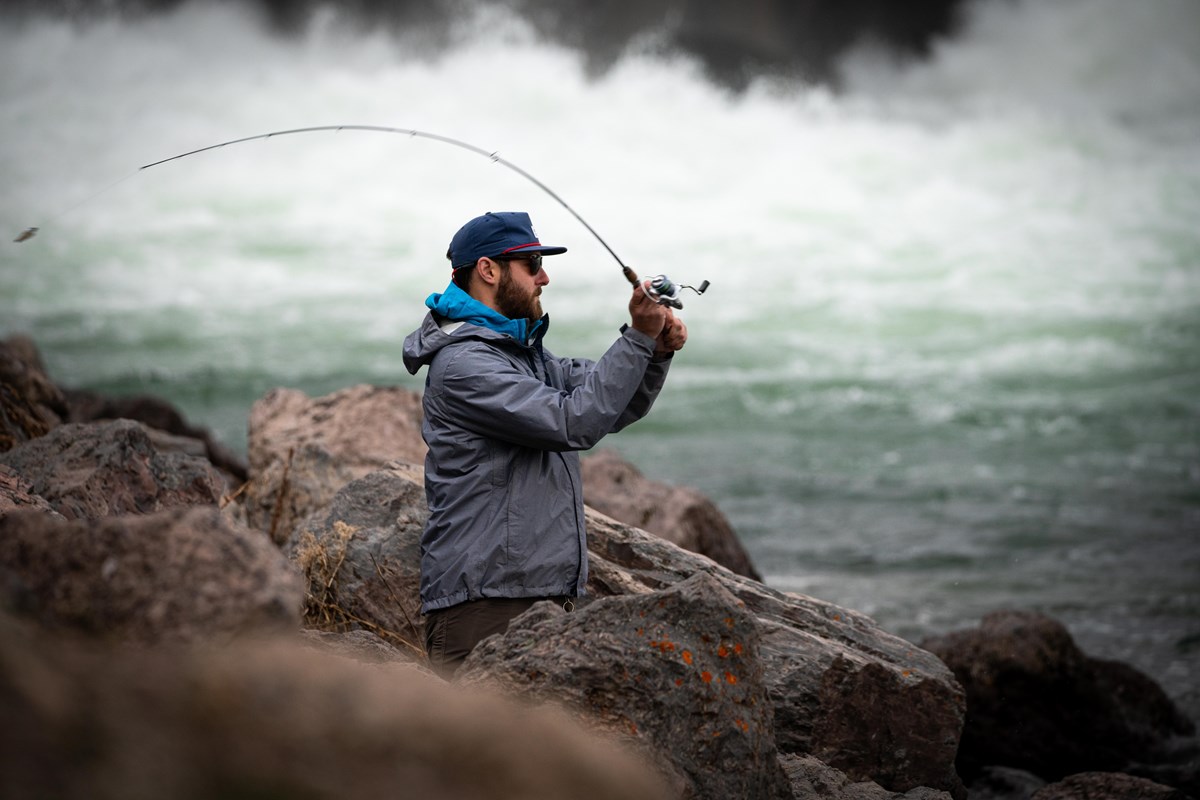 Rivers, lakes and ponds sparkle on the landscape obscuring the processes and life forms that exist below. The most familiar creature of this underwater world is fish. Though they often go unnoticed, fish are crucial to the health of the regions ecosystem.
The fish species present in Grand Teton National Park vary widely in shape, size and behavior. The mountain sucker feeds on algae. The cutthroat trout, named for the red slash under the lower jaw, feeds mainly on insects and smaller fish. The Utah chub lives in warm, shallow, slow-moving water. The mountain whitefish prefers cold, deep, fast-moving water. Despite their many differences, all fish are the primary food source for several species of birds, mammals, and other fish. The bald eagles depend on fish for their survival. Many other animals, including humans, consume fish as a secondary food source. Fish in turn control plant and insect populations. The well-being of fish worldwide is threatened by pollution, loss of habitat and overfishing.
Grand Teton National Park has a worldwide reputation for its excellent trout fishing. Of the five species of trout present in the park, however, only the Snake River cutthroat trout is native. More than a dozen species of fish thrive in Grand Teton National Park.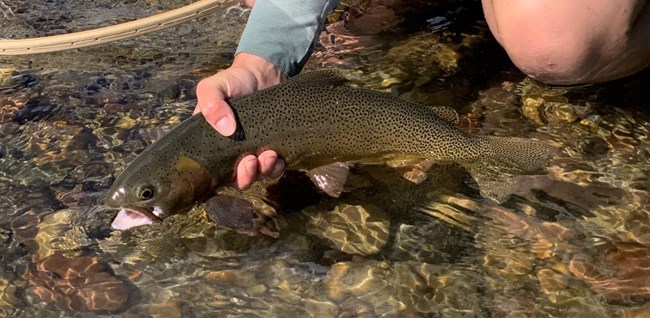 Native Species

Snake River fine spotted cutthroat trout
Yellowstone cutthroat trout
Utah sucker
Longnose dace
Redside shiner
Paiute sculpin
Mountain whitefish
Speckled dace
Mountain sucker
Mottled sculpin
Utah chub
Bluehead sucker
Leatherside chub

Non-Native Species
Rainbow trout
Eastern brook trout
Lake trout
Brown trout
Species primarily in the Kelly Warmsprings
Green swordtail
Zebra cichlid
Tadpole madtom
Goldfish
Guppies
(and other aquarium species)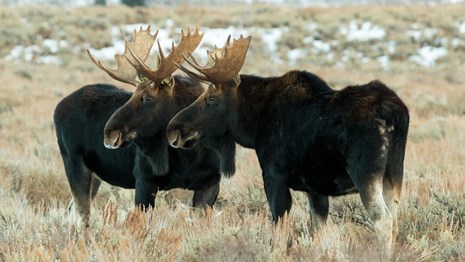 Explore Wildlife
From the tiniest shrew to the largest grizzly bear, wildlife draws visitors from around the world.


Last updated: October 17, 2022