J. Manges Cabin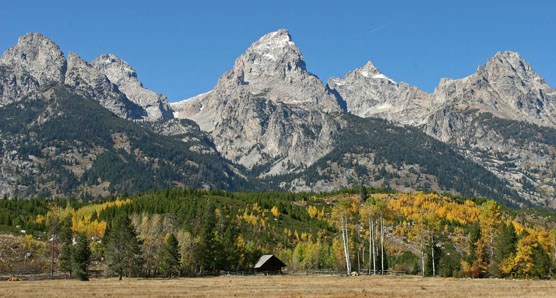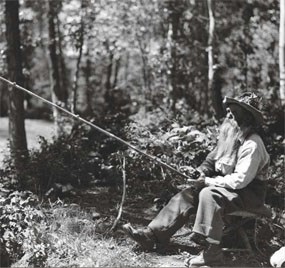 James "Jimmy" Manges established a 160-acre homestead in 1911 at the confluence of Taggart and Cottonwood Creeks. Manges, a skilled craftsman, built his distinctive cabin—likely the first two-story structure in this area—with a steep, overhanging roof to shed snow. For the next 15 years, Manges struggled to run his ranch. His land later became home to three different vacation ranches: the Elbo Ranch, the Double Diamond Ranch, and the X Quarter Circle X Ranch. The park now uses his cabin for storage and the pasture to graze horses and mules used for trail work and ranger patrols.
In 1998, the Manges Cabin was listed on the National Register of Historic Places.
How to get there: Park at Cottonwood Creek picnic area just north of Taggart Lake Trailhead to view the cabin from the pasture, or take a walk on the Taggart Lake Loop Trail walking north and west toward Taggart Lake.
Last updated: February 24, 2015