Lucas-Fabian Homestead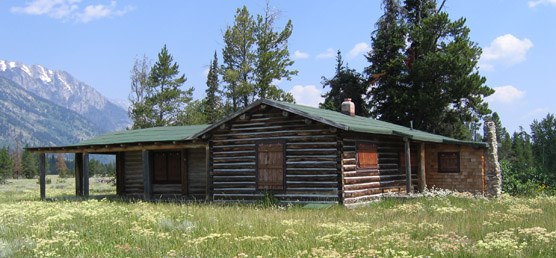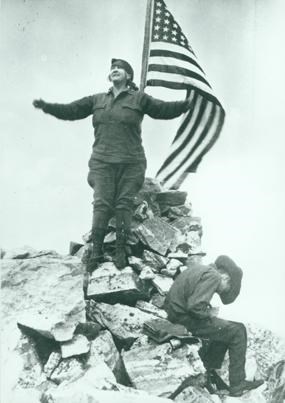 Geraldine Lucas Cabin
Geraldine Lucas bucked tradition by leaving her husband, returning to college as a single mother, and teaching school. Upon retirement in 1913, she joined her siblings in Jackson Hole and homesteaded south of Jenny Lake. In 1924, she met 16-year-old Paul Petzoldt as he set out for his first climb of the Grand Teton. Later that year, Petzoldt guided Lucas, who at age 58 became the second woman to reach the summit of the Grand Teton.
Today, eleven of the old homestead buildings still stand at the base of the Grand Teton inspiring all who visit with the spectacular views that Geraldine saw.
In 1998, the Geraldine Lucas Homestead and Fabian Place were listed on the National Register of Historic Places as an Historic District.
How to get there: Drive north from Jackson to Moose Junction. Turn left onto the Teton Park Road toward Moose. Drive through the entrance station and follow the road until you pass the Teton Glacier Turnout. A small unpaved parking area can be found on the west side of the road just north of this turnout and is easy to miss. Park in front of the gate and follow the path across Cottonwood Creek to the homestead for excellent views of the Grand Teton.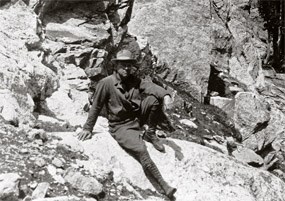 Had it not been for John D. Rockefeller, Jr.'s Snake River Land Company, the picturesque Lucas homestead might have become a housing subdivision. When The Snake River Land Company started buying valley land, Geraldine Lucas resisted selling. She proclaimed: "You stack up those silver dollars as high as the Grand Teton and I might talk to you!" When her son, Russell, inherited her land in 1938, he promptly sold to J.D. Kimmel who planned a subdivision. Land company vice president, Harold Fabian, befriended Kimmel who then decided to sell the land for future park expansion. Fabian used the Lucas cabin as a summer residence and office headquarters from the 1940s to 1985.