Leek's Lodge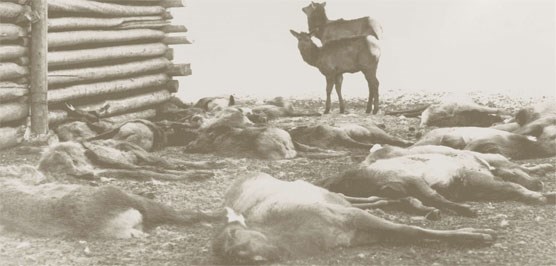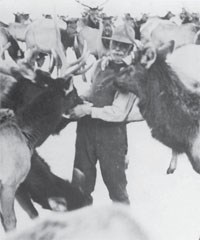 In 1975, Leek's Lodge was listed on the National Register of Historic Places.
Stephen Leek's Camera Conservation
In 1888, homesteader, businessman and conservationist Stephen Leek arrived in Jackson Hole to pursue ranching, guiding and later, conservation work. As one of the area's first outfitters, he established a "clubhouse" on Leigh Lake in 1889. In 1927, he built a lodge on the shores of Jackson Lake. Today, the chimney is all that remains of this historic lodge.
Stephen Leek pioneered the first conservation movement in Jackson Hole as a passionate campaigner for the local elk herd. During the severe winter of 1908-1909, thousands of elk died due to heavy snows and homesteads that blocked winter range. Leek's glass plate photographs of the elk nationally publicized the tragic winter die-off. In 1912, Congress set aside 1,000 acres as the National Elk Refuge. Today the refuge covers 25,000 acres, providing range for roughly 7,000 elk each winter.
The establishment of the National Elk Refuge marked an important change in attitude about land use here. Once opposed, homesteaders began supporting the government purchase of land for conservation.
How to get there: Turn west from highway 89 in the northern part of the park onto the spur road and continue a half mile to Leeks Marina. To view the chimney, take the short paved path from the upper parking lot to the restaurant. The chimney is located on your right.
Last updated: February 24, 2015