American Indians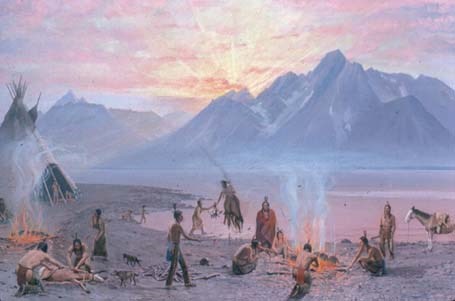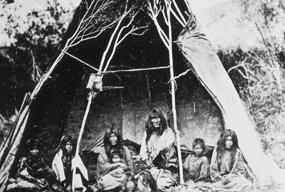 People first ventured into this valley as glaciers receded. The earliest evidence of humans in this area dates back at least 11,000 years. By the time Europeans arrived, tribes such as the Shoshone, Bannock, Blackfoot, Crow, Flathead, Gros Ventre, Nez Perce and others were harvesting the valley's seasonal riches. Native people came to hunt animals, gather plants and collect rocks and minerals. These mountains also held spiritual meaning for American Indians, a connection that endures today.
Indians camped near rivers and lakes to hunt wildlife and harvest roots and berries, often roasting camas root in underground pits. Both wildlife and plants were essential to their diet. With the coming winter, Indians often left the valley for milder locales as did most of their prey. Read more about park archaeology.
How to get there: American Indians mainly camped in the northern part of what is now Grand Teton National Park. A great place to view camas is an open meadow located at an undesignated turnout on the North Park Road (highway 89/197/287). The turnout is located north of Leeks Marina on the right-hand side. An interpretive wayside exhibit marks its location.
Last updated: August 14, 2017