Elk Ranch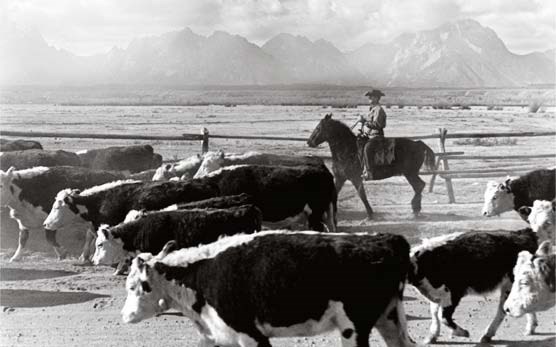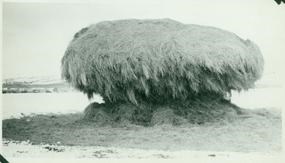 Cattle King of Wyoming
Josiah David Ferrin, nicknamed "Uncle Si," represented the closest Jackson Hole came to a cattle baron. He ranched near the town of Jackson until 1908 when President Roosevelt opened lands in the Buffalo Valley to homesteaders. Ferrin's wife, Edith, dispatched a messenger to alert her husband at his String Lake camp. Ferrin immediately saddled his horse and galloped east, fording a dangerous section of the Snake River, to stake his claim.
Ferrin purchased adjacent properties and secured a lucrative contract to supply beef to Reclamation Service crews building Jackson Lake Dam. By 1920, his family owned the largest outfit in Jackson Hole with 2,000 cattle on 400 acres – an empire earning him the nickname "Cattle King of Wyoming." However, in 1928, an agricultural depression motivated him to sell to the Snake River Land Company. Today, the grasslands seen from the roadway remind us of the herds of cattle that once roamed this land.
How to get there: Drive north on highway 191 to the Elk Ranch Turnout where you can view the grassy fields. The vegetation provides many opportunities for sighting wildlife such as pronghorn, bison and elk. Please stay 300 feet from any large mammals for your safety and theirs. During the summer, horses from a private ranch can be seen grazing.
Last updated: February 24, 2015