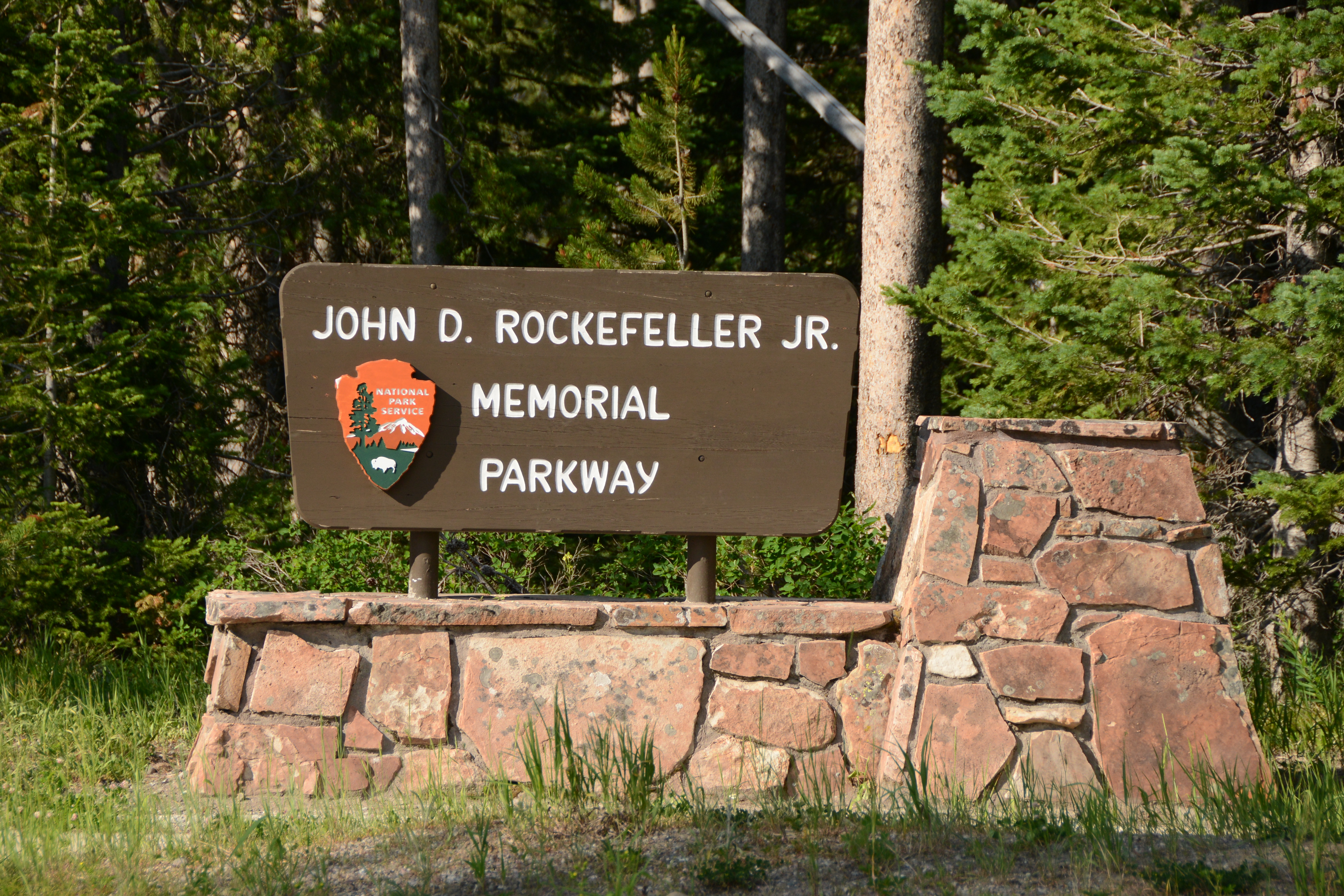 NPS Photo/Danielle Lehle
2012 marks the 40th anniversary of the designation of the John D. Rockefeller, Jr. Memorial Parkway.  Established August 25, 1972, the parkway encompasses 24,000 acres that connect Grand Teton National Park with the world's first national park, Yellowstone.  The Parkway honors the many contributions to conservation by Rockefeller on behalf of America's National Park System.   
John D. Rockefeller, Jr. first visited Yellowstone National Park with his family as a twelve-year-old in 1886.  The young boy kept a diary of his trip to Yellowstone, recording observations of geysers and hot springs and describing different hikes.  Thirty-eight years later he visited the park again, but this time with his three oldest sons, John III, Nelson, and Laurance.  This trip to Yellowstone increased his interest in the protection and use of park lands.  Between 1924 and 1960, Rockefeller, Jr. would give over $40 million to the nation for state and national parks, including buying land in Jackson Hole that would be incorporated into Grand Teton National Park.  
In commemoration of the JODR's anniversary, we will be posting daily blog entries for 40 days leading up to August 25, 2012.  These posts will feature hikes, history, wildlife, and other interesting tidbits relating to the JODR. In addition, we will also highlight John D. Rockefeller, Jr.'s extensive philanthropy in the Jackson Hole valley and around the world.  These 40 days will culminate with events in Grand Teton National Park celebrating the 40th anniversary.  
Through this blog, we hope that you will come to realize that the Rockefeller Parkway is not just a highway between Yellowstone and Grand Teton National Parks, but a destination in and of itself.