Sketch the Dunes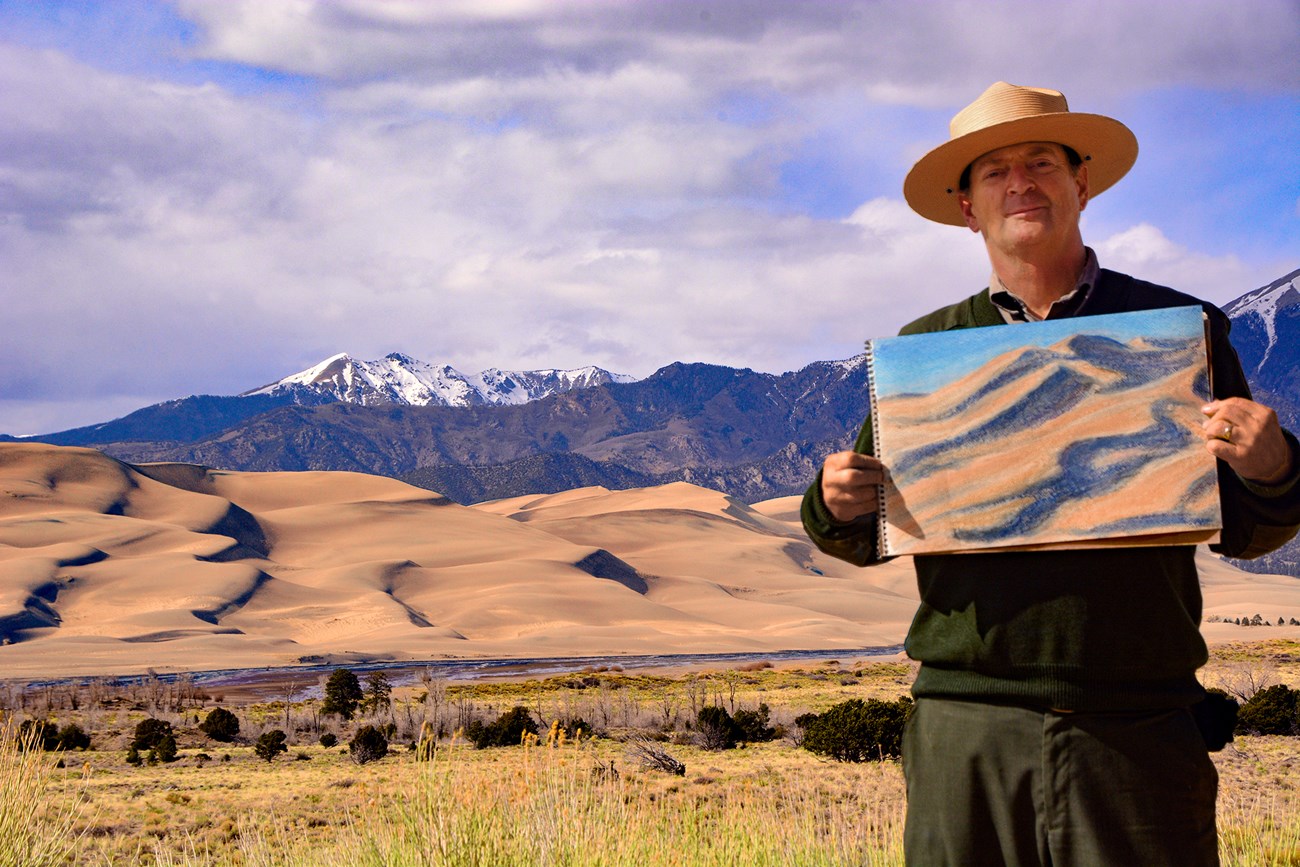 Make Your own Simple Sketch of a Dune!
Sketching dunes can be a freeing experience for artists of every ability level. Unlike a portrait, where the features have to line up in proportion to look right, you can let your hand be like the wind when drawing a dune. It's a unique way to connect with the dunes and their formation.

If we just take a quick photo of the dunes, we sometimes miss noticing the subtle things that reveal more about them. By slowing down, allowing our eyes to look closer and our hand to form the dunes' beautiful curving shapes, we can experience the way they have been sculpted by wind.

Below is the photo we'll work from, and step-by-step photos to help you make your own simple sketch. For materials, you'll just need paper and some colored chalks or pastels. Feel free to use charcoal instead for a black and white sketch.

Remember, we're not trying to make super-realistic images - we have photography for that. Sketching is a way to creatively express and connect with the essence of something you care about. Let's begin!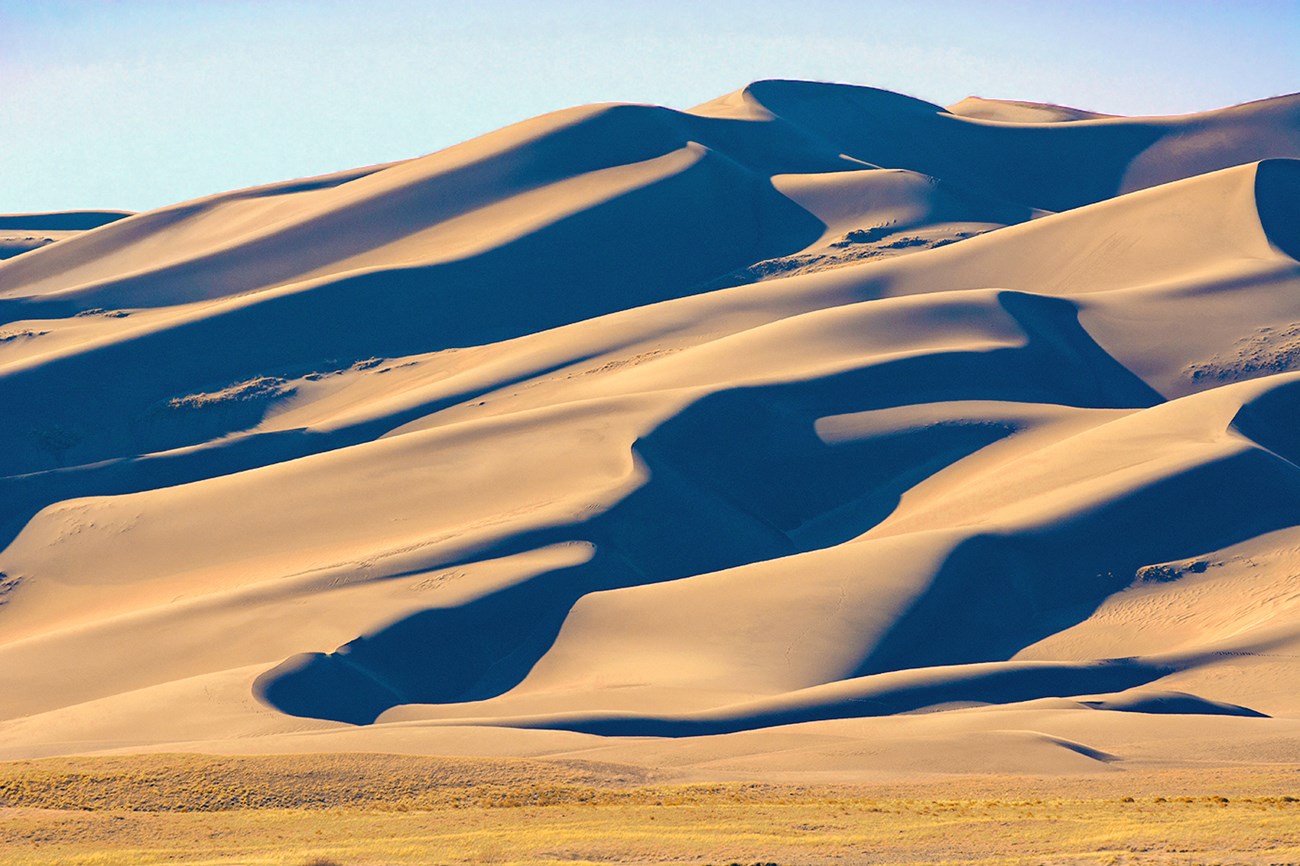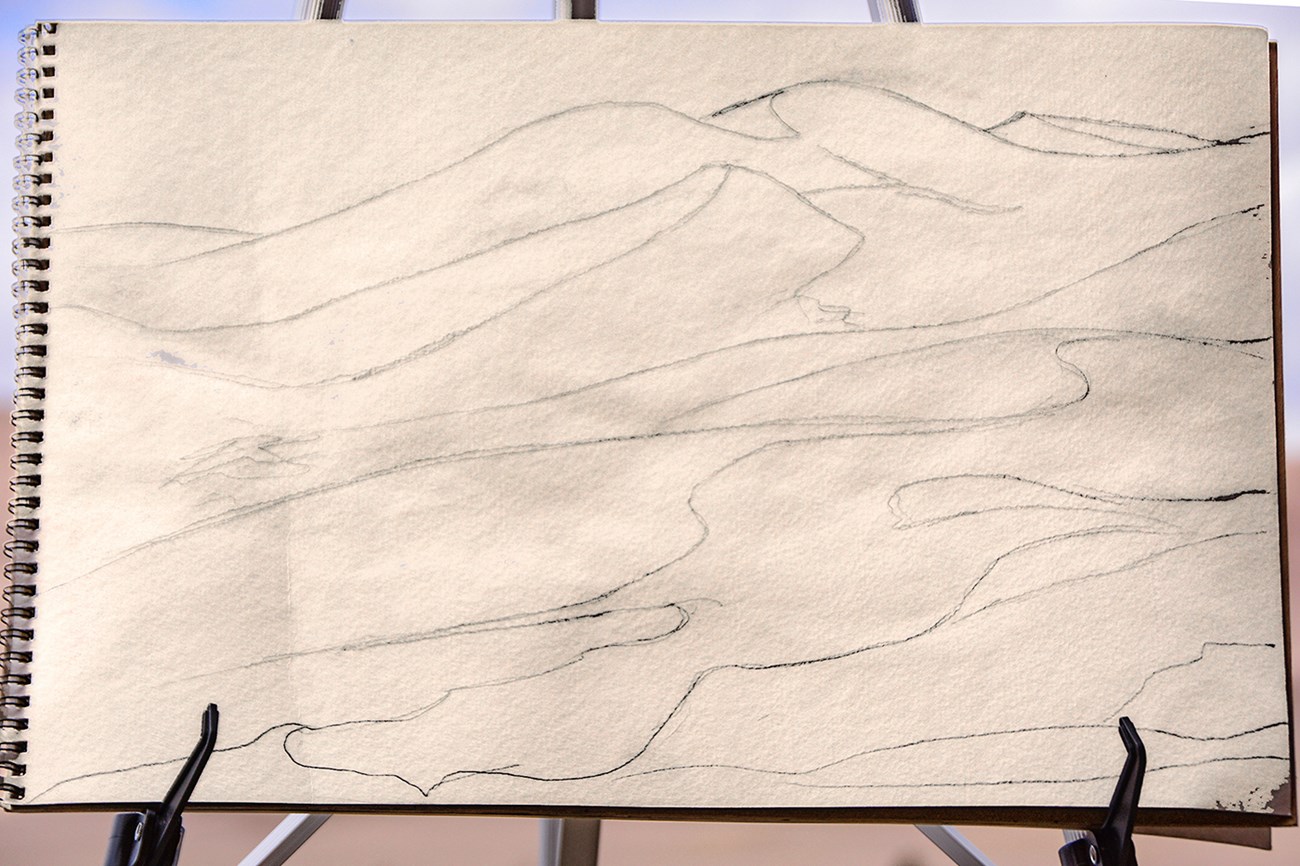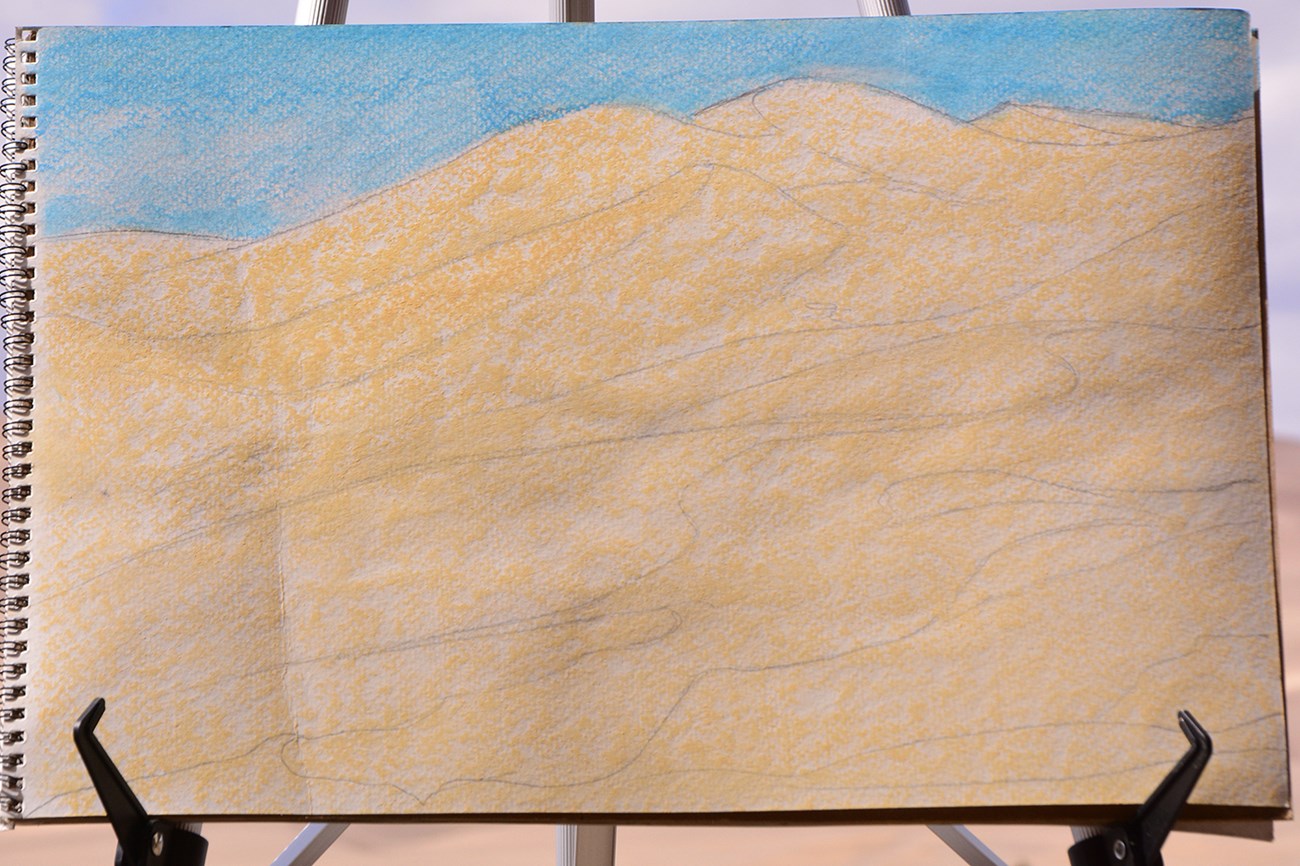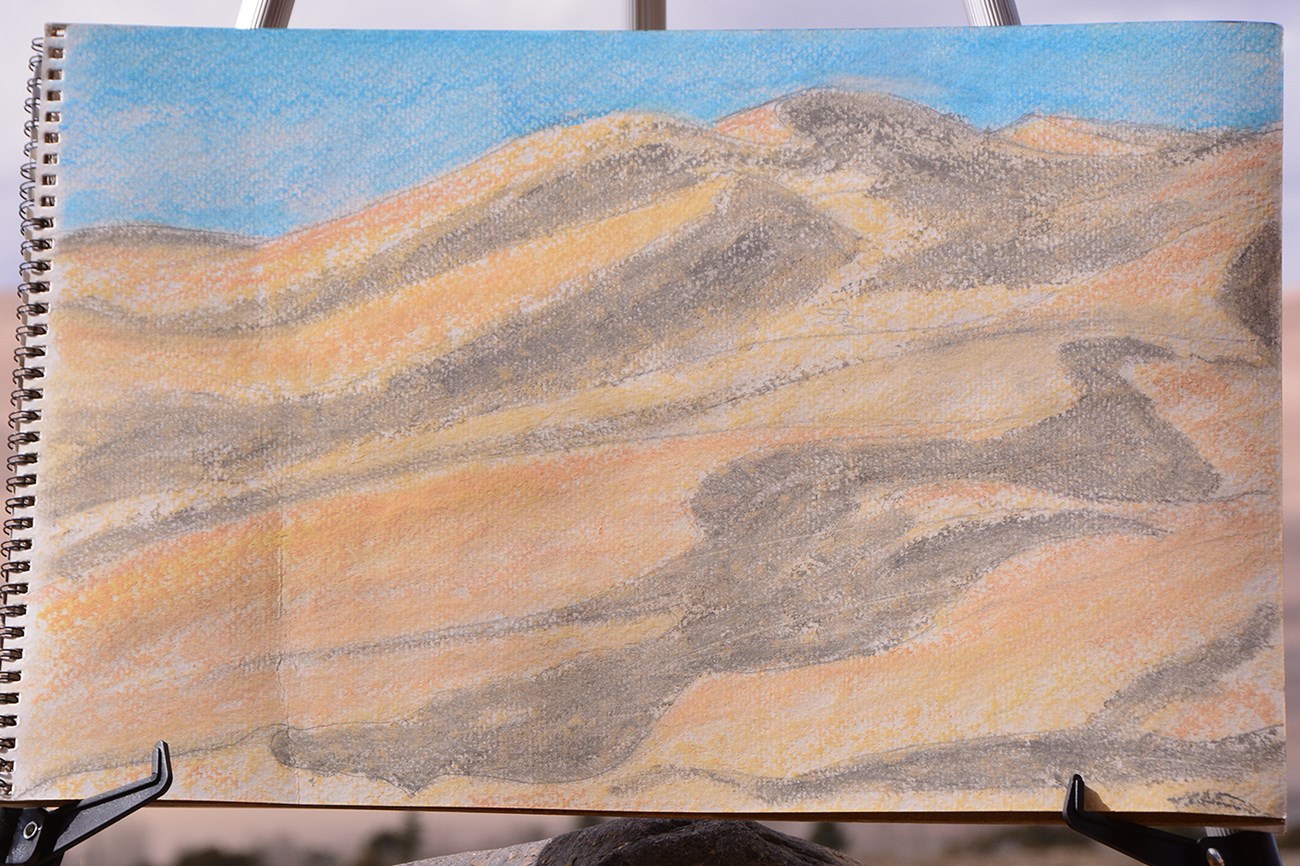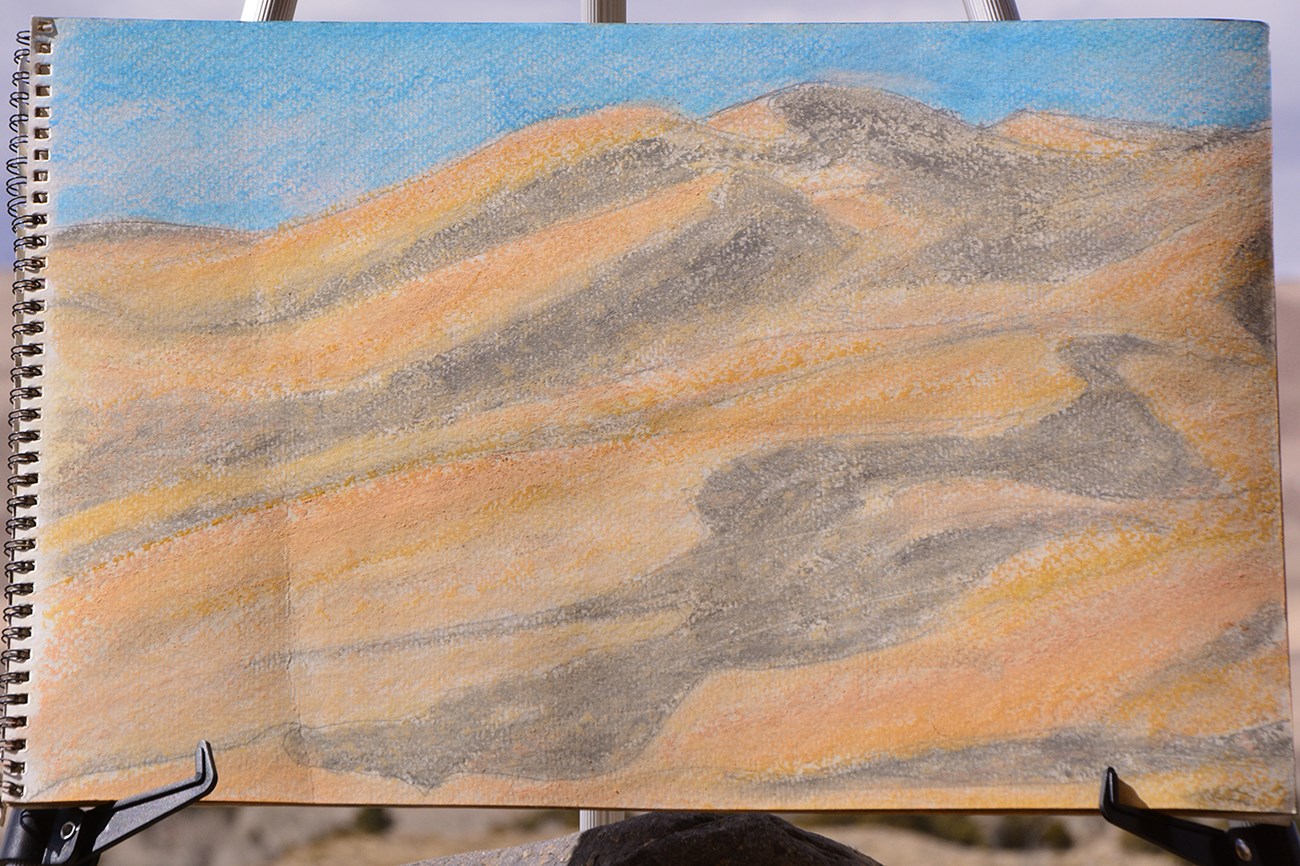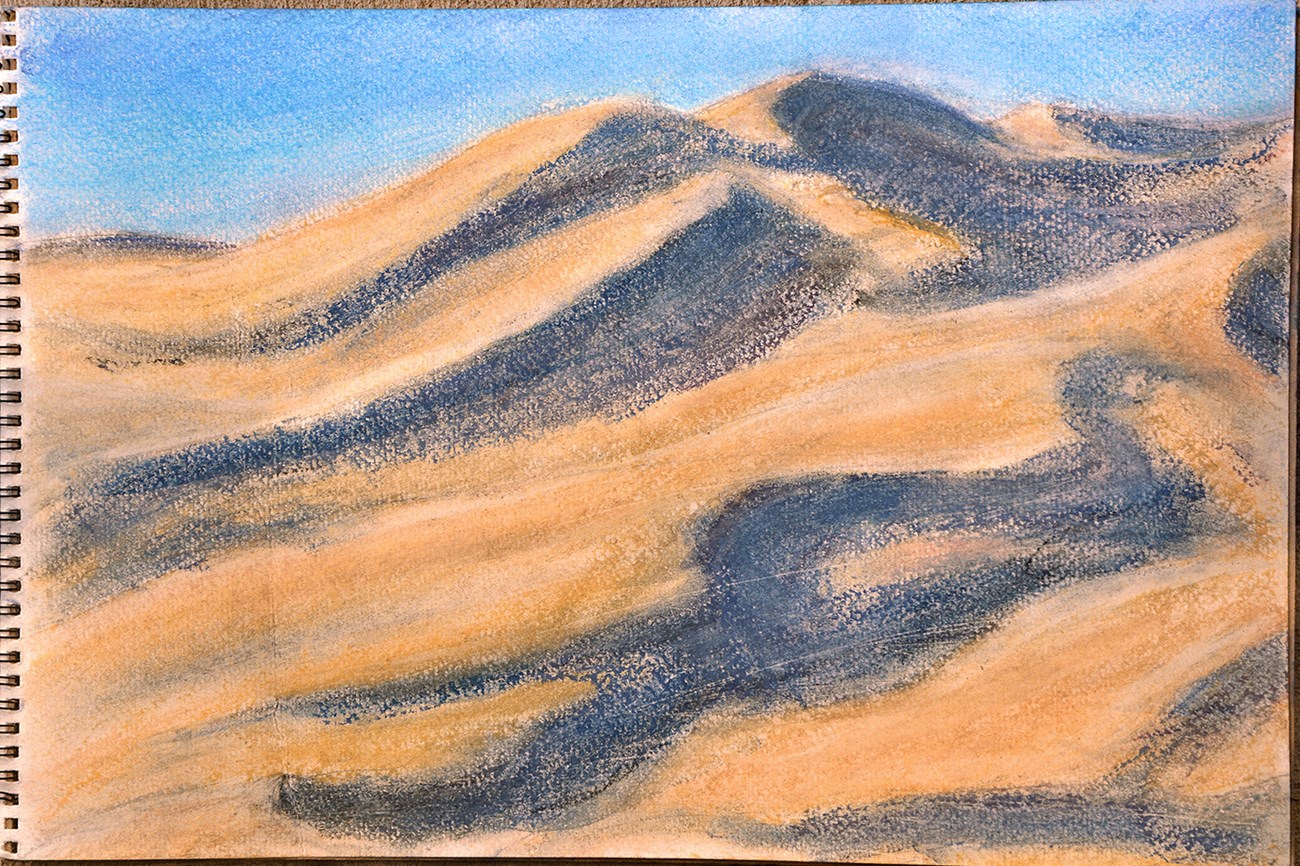 Last updated: May 1, 2020