Mobile Device Connectivity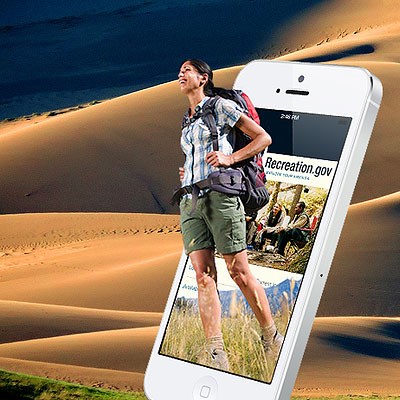 The Great Sand Dunes and Sangre de Cristo Mountains are relatively remote wilderness areas, with limited connectivity to mobile phone service, and no wi-fi in or near the park.
Verizon users generally find a signal in the main visitor area of the national park (Visitor Center, Campground, and Dunefield), as long as you have an open view of the valley floor and Alamosa.

For other carriers, you might need to be closer to or in Alamosa (40 miles southwest) to connect.

In the forested mountains of Great Sand Dunes National Preserve, even Verizon may not work unless you are located on a high point with a view of the valley.

Due to a limited-capacity phone line into the park, wi-fi is not available in or near Great Sand Dunes National Park and Preserve. Many businesses in Alamosa have public wi-fi available.
Last updated: November 19, 2018