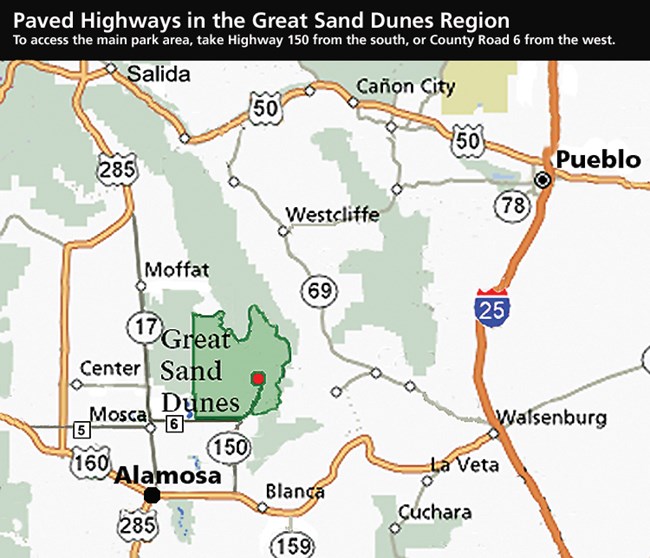 To access the main park area, including the Dunes Parking Lot, Visitor Center, and Pinyon Flats Campground, take Highway 150 from the south or County Road 6 from the west. Both are paved highways. View area map larger.
DO NOT USE COMPUTER MAPPING PROGRAMS IN THE ROCKY MOUNTAINS FOR HIGHWAY TRAVEL. The most commonly used web and dashboard mapping programs have directed visitors to drive over hiking trails or primitive 4WD roads to reach the park. Numerous visitors have become stranded in snow or stuck at a remote trailhead trying to use GPS to reach the main park area. Use the area map shown, or any Colorado highway map.
The closest year-round, 24-hour gas stations are in Mosca (23 miles west of park Visitor Center) and Fort Garland (31 miles southeast). The Oasis Store, located at the park entrance, has a gas station available only during business hours from April through October.