For Kids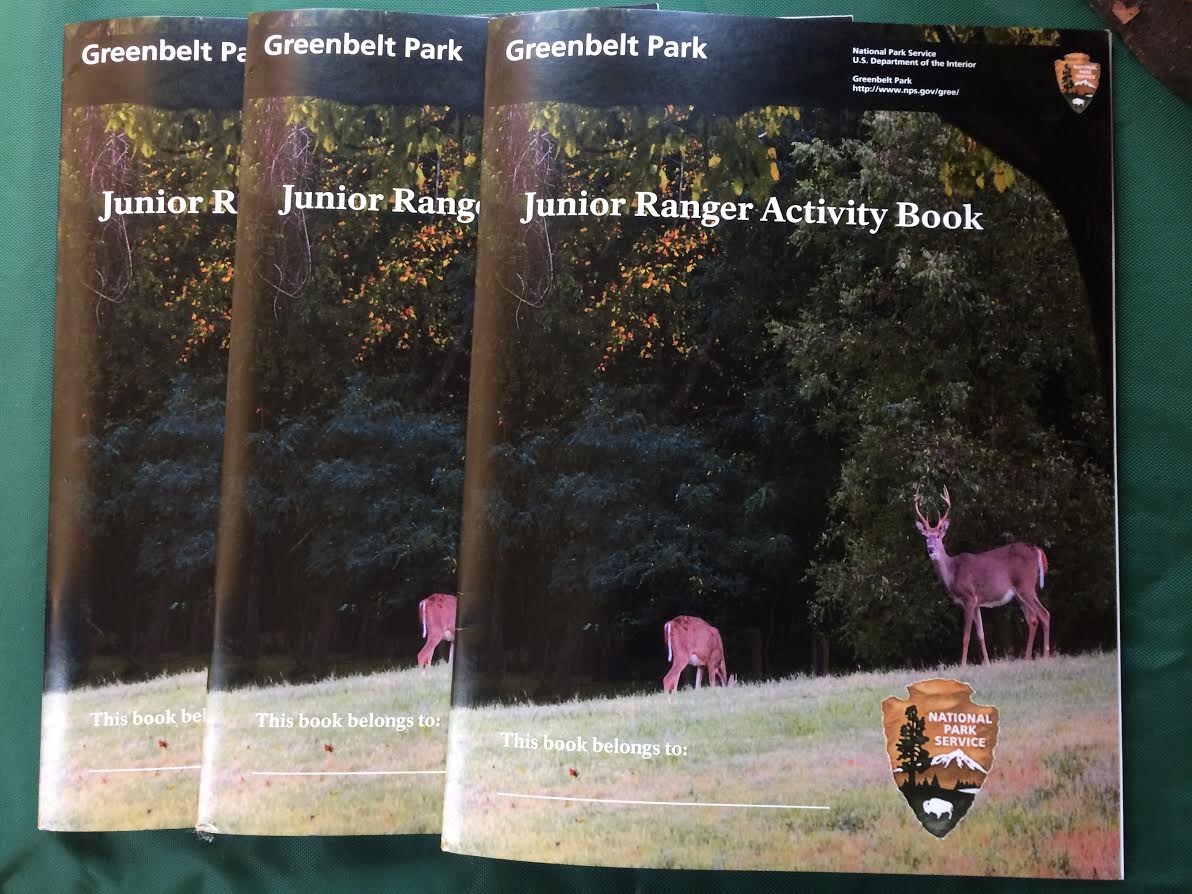 Junior Ranger Booklets available at the Ranger Station near the campground.
Greenbelt Park has a FREE Junior Ranger booklet. Come to the Greenbelt Park Ranger Station near the campground and pick up your copy. Earn a badge or patch and become a Greenbelt Park Junior Ranger!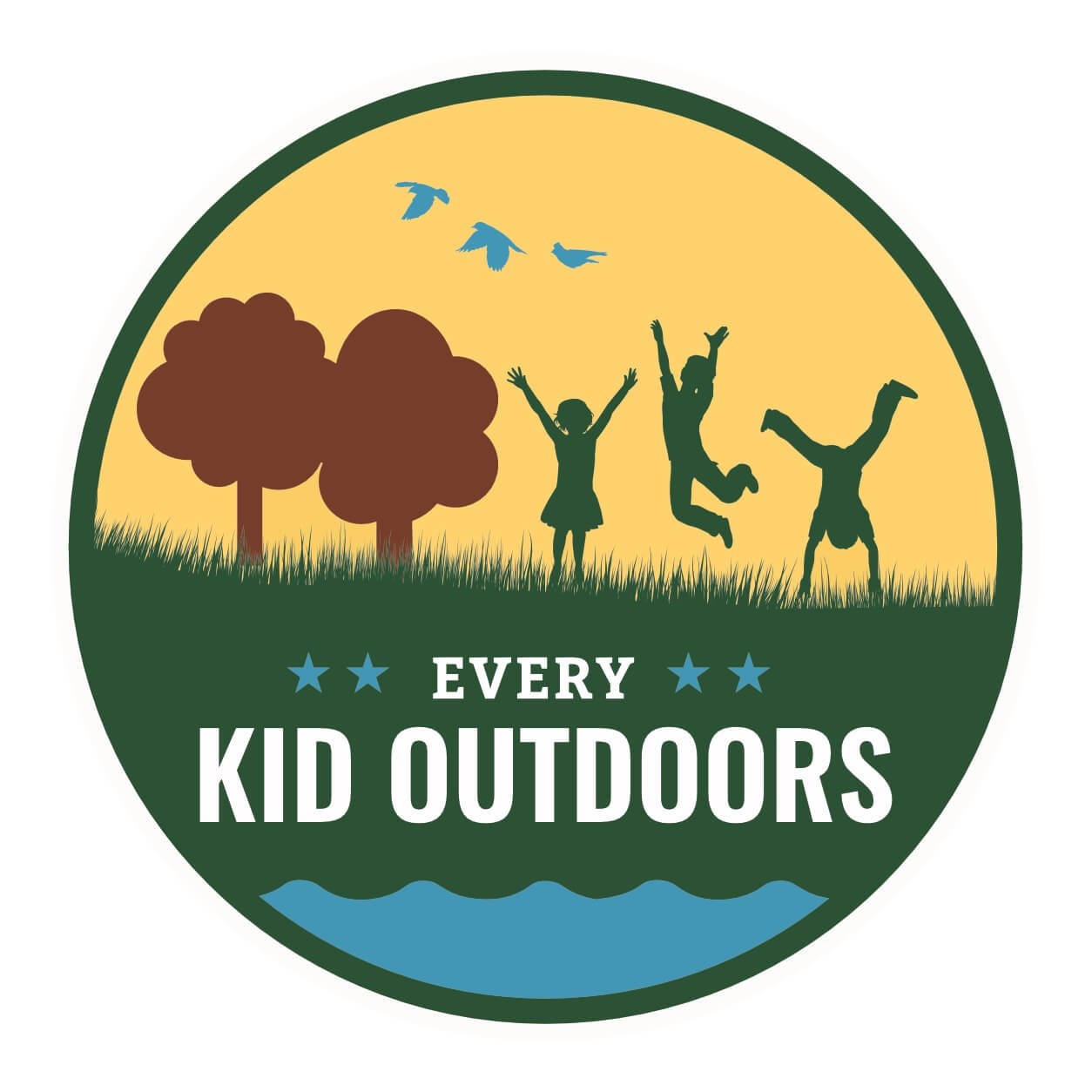 Every Kid Outdoors Pass

Fourth graders, Get your free pass to National Parks through
www.everykidoutdoors.gov

Attend a Every Kid Outdoors program at Greenbelt Park where the park ranger will give all 4th graders their pass at the end of the presentation. Check the calendar for park programs
Park Rangers are also available to come to your school or homeschool group and present our Every Kid Outdoors powerpoint program about National Parks.
Email the park to request a park ranger visit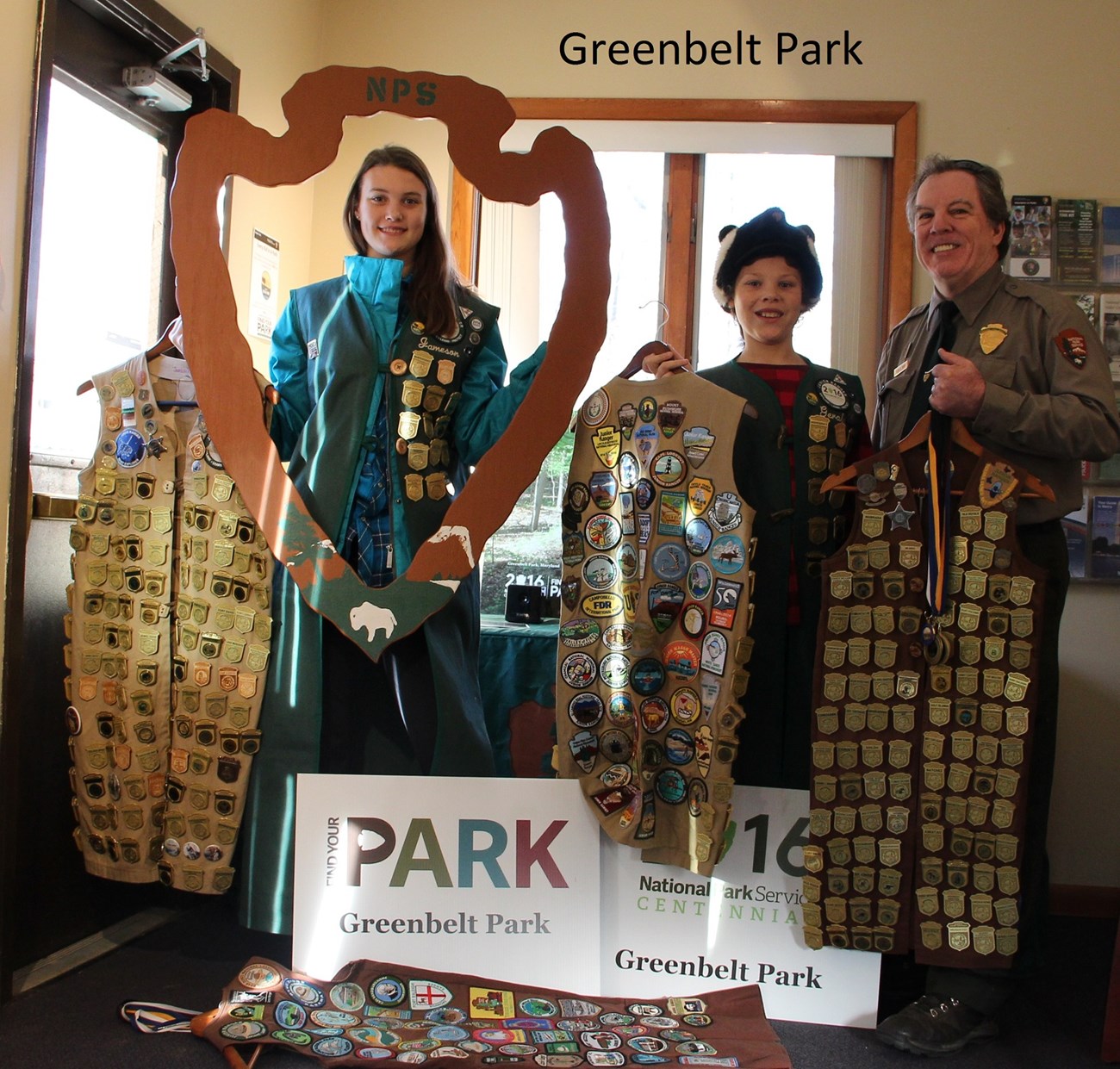 Congratulations Jameson and Gerald!
Jameson and Gerald Maitland earned their Greenbelt Park Junior Ranger badge at the Greenbelt Park Ranger Station in Greenbelt, Maryland. They added the Greenbelt badge to their massive collection.The Maitland family visited Greenbelt Park and have visited 299 parks! WOW! Thanks for supporting National Parks and the Junior Ranger program.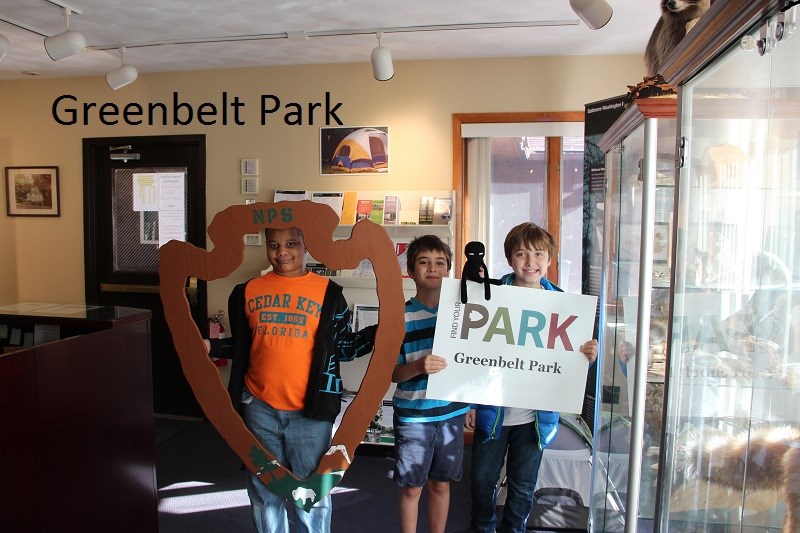 The NPS Arrowhead and Find Your Park sign is available at the Greenbelt Park Ranger Station for selfies and photographs.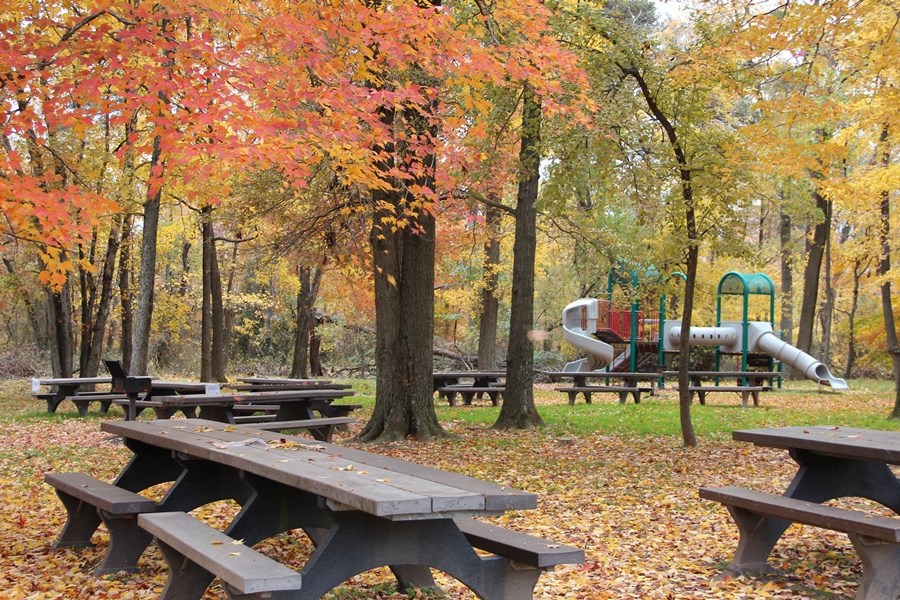 The Sweetgum Picnic Area has two sets of playground equipment which are available on a first-come first-serve basis.
There are Children's programs scheduled throughout the year.
Check the Schedule of Events for details.


Last updated: May 11, 2023
Explore the Urban Oasis of Greenbelt