American Hog-nosed Skunk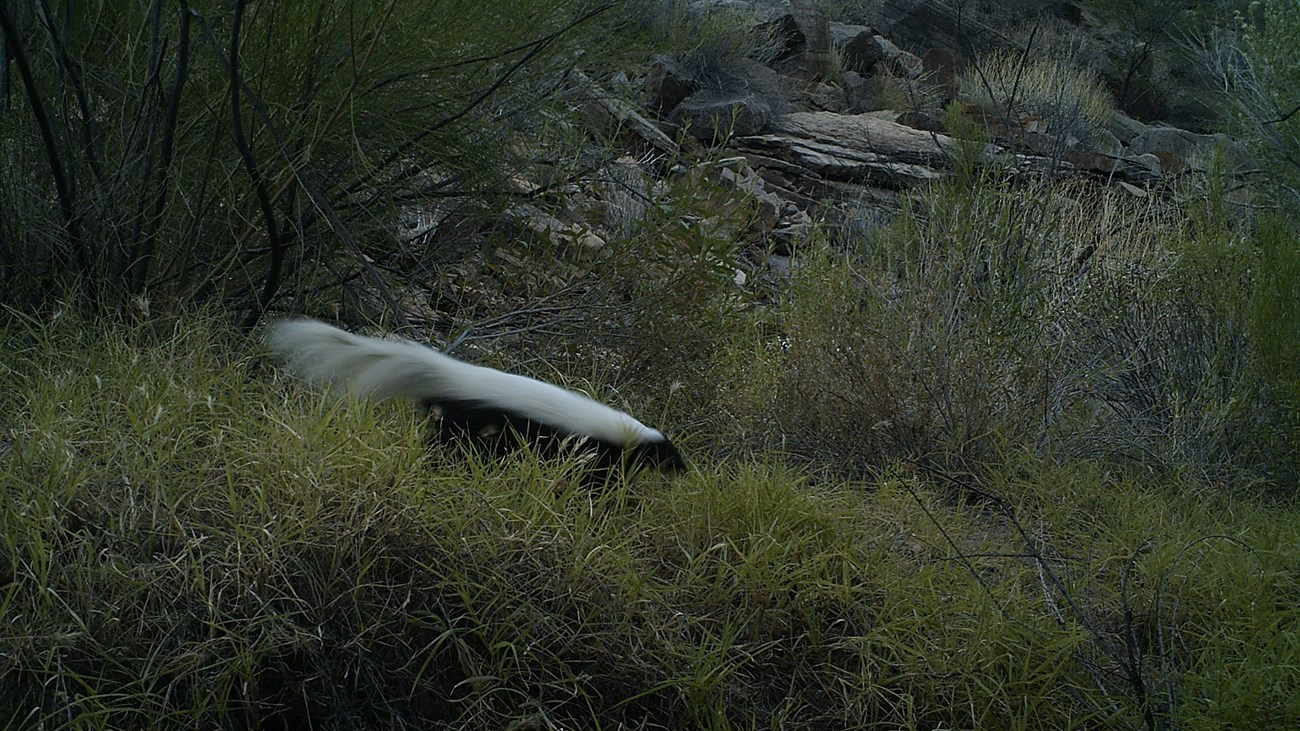 Scientific Name
Conepatus leuconotus
One of the largest skunks in the world, it can grow up to 2.7 feet (82.5cm) in length.
The hog-nosed skunk is identified by a large, broad white stripe running from the head to the all-white tail.
The nose is relatively long and bare of fur.
Habitat
Traditionally, hog-nosed skunks are found from Central America to southern Colorado.
In 2012, 2 hog-nosed skunks were seen along the Colorado River inside the park- the first sighting of them in Northern Arizona. Since then, several more have been seen within the park, marking a major change in their habitat.
Inside the park, hog-nosed skunks have only been seen in the rocky canyon land near the Colorado River.
Behavior
Hog-nosed skunks primarily feed on insects. They have a powerful sense of smell, and their strong forelimbs and large claws help them dig up buried insects. This feeding strategy has earned them the nickname "rooter skunk".
They will also feed on carrion, small reptiles, berries, and prickly pear cactus.
Hog-nosed skunks are nocturnal. They dig burrows that they use for shelter during the day and as a home for their young.
Females give birth to 1-5 young in April or May. Young are independent by August.
More Information
Current research by Grand Canyon National Park biologists is aimed at understanding how many hog-nosed skunks now live in Grand Canyon, and how their population will continue to change.
Last updated: July 19, 2023