2018 Glen Canyon Dam Experimental Flow to Support Macroinvertebrate Production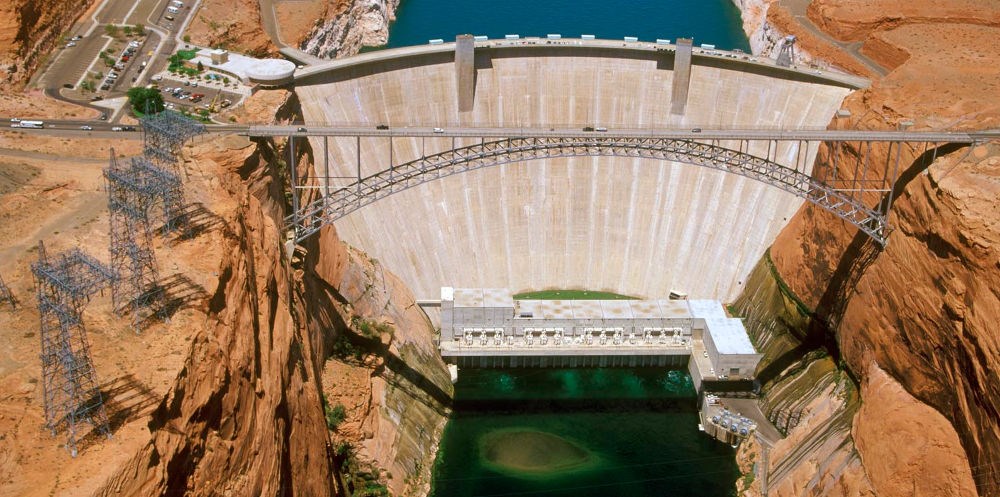 Beginning May 1, 2018 and continuing through August 31, 2018 the Department of the Interior will conduct the first experimental flow at Glen Canyon Dam since completing the Long -Term Experimental and Management Plan in December 2016.

The experimental flows, referred to as "bug flows," are intended to provide enhanced habitat for the life cycle of aquatic insects that are the primary food source for fish in the Colorado River. The flows will change the schedule and flow rates of water releases from Lake Powell through Glen Canyon Dam on weekends during the experimental period.
Flow Regimes
Since 1996, releases from Glen Canyon Dam have ranged from 8,000 to 25,000 cubic feet per second. Flows during this experiment will not change the daily flow range.

Flows are designed to allow for steady (rather than fluctuating) weekend water releases from Glen Canyon Dam and routine hydropower production flows on weekdays, to include normal hourly changes in release volumes. Steady weekend flows are expected to provide favorable conditions for aquatic insects to lay and cement their eggs to rocks, vegetation, and other materials near the river's edge. Steady weekend flows will be relatively low, within 4 inches of typical weekday low water levels, and will likely not be noticed by casual recreational river users.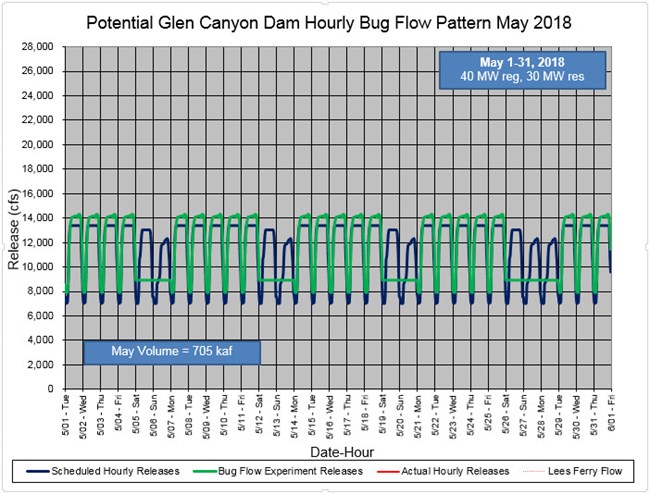 Flow Information
Insects expected to benefit from this experiment are an important food source for many species of fish, birds and bats in the canyon. Beyond expected resource benefits, this experiment will also provide scientific information which will be used in future decision making.
More information about flow levels at varying locations within Grand Canyon will be posted at
Lees Ferry, Phantom Ranch and the North and South Rim Backcountry Information Centers.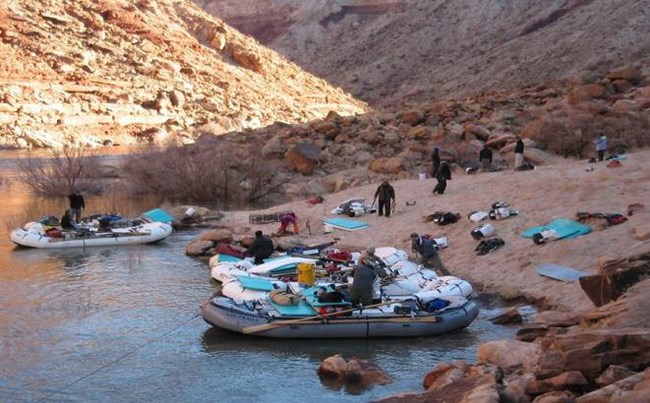 Additional Information
The decision to conduct this experiment was based on input from a collaborative team including Department of the Interior agencies — Bureau of Reclamation, National Park Service, U.S. Geological Survey, U.S. Fish and Wildlife Service, Bureau of Indian Affairs — the Department of Energy's Western Area Power Administration and all seven Colorado River Basin States.
Technical experts with the Department of the Interior have coordinated the experiment's design to optimize benefits to the aquatic ecosystem throughout the Grand Canyon while meeting all water delivery requirements and minimizing negative impacts to hydropower production.
Last updated: May 1, 2018