River Ranger Crew Blog - Winter 2009-10
By Jeri Riley - River Patrol Ranger
Pearce Ferry Take-out Ramp Now in Operation
Friday, April 23, 2010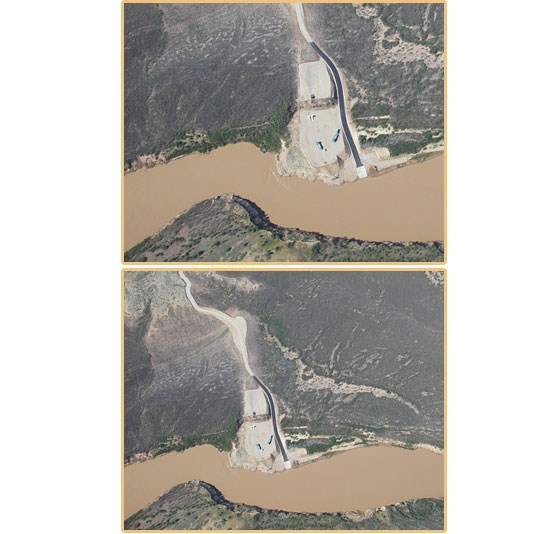 Loss of Camps in the Lower Gorge
Friday, March 5, 2010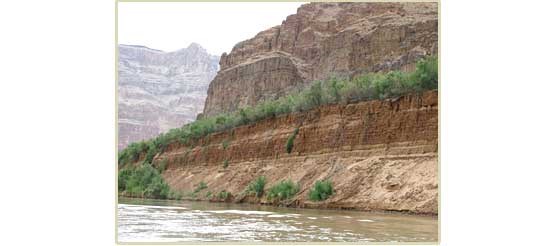 Improvements to the Lees Ferry River Camp
Friday, February 19, 2010
Canyon Sketches # 17 - Duration 4 minutes. (Flash Video Format)
Private river runners will notice improvements to their river camp at Lees Ferry before the launch of their trip. River rangers, NPS revegetation crews and volunteers have given this campsite some much needed attention. The video shows the work in progress . This project was completed in an attempt to give river runners an example of a river camp below the Old High Water Zone and as an encouragement to keep their camps close to the river's edge.

Boaters Rescued
February 24, 2010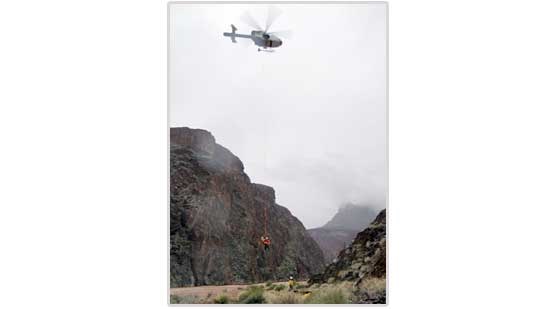 Changes to Driftwood Collection Regulations
Thursday, January 7, 2010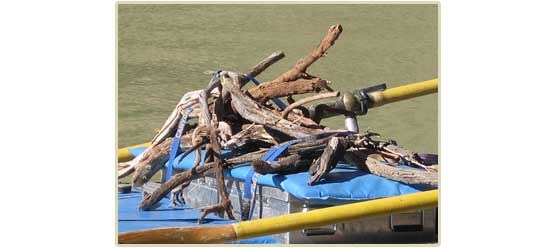 As a reminder, driftwood is defined as wood deposited by the river. It is found only at the shoreline. Dead and down wood away from the river's edge is not driftwood. The collection of dead and down is prohibited.

Collecting driftwood throughout the day while still on the water will ensure that you have an adequate supply for a fire in camp. Don't wait until you get to camp to look for driftwood, as many sections of the river do not have much driftwood available. River rangers are still contacting numerous trips all winter long that have collected dead and down in camp. This illegal collection leads to social trails into the Old High Water Zone, damage to vegetation and damage to the fragile soil crusts.

In the past few years river runners have begun using fire blankets under fire pans to help with the cleanup of partially burnt material and ash. River rangers and others have spent countless hours cleaning up the evidence of a previous river runner's fire pan. The use of a fire retardant blanket under the fire pan is recommended now and will become mandatory in 2011. The fire blanket aids river runners in leaving a pristine beach for the next users.

To learn more about collecting driftwood and having campfires on a river trip:
watch some short slide shows and download a handy booklet.

Soap Creek Revegetation with Olla Gardening
Friday, November 10, 2009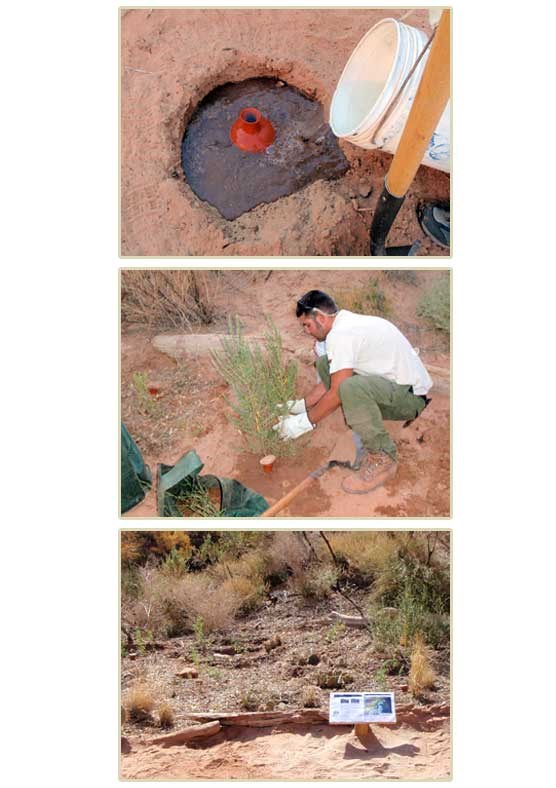 Last updated: February 24, 2015