2018 South Rim Construction Zones (Project Archive)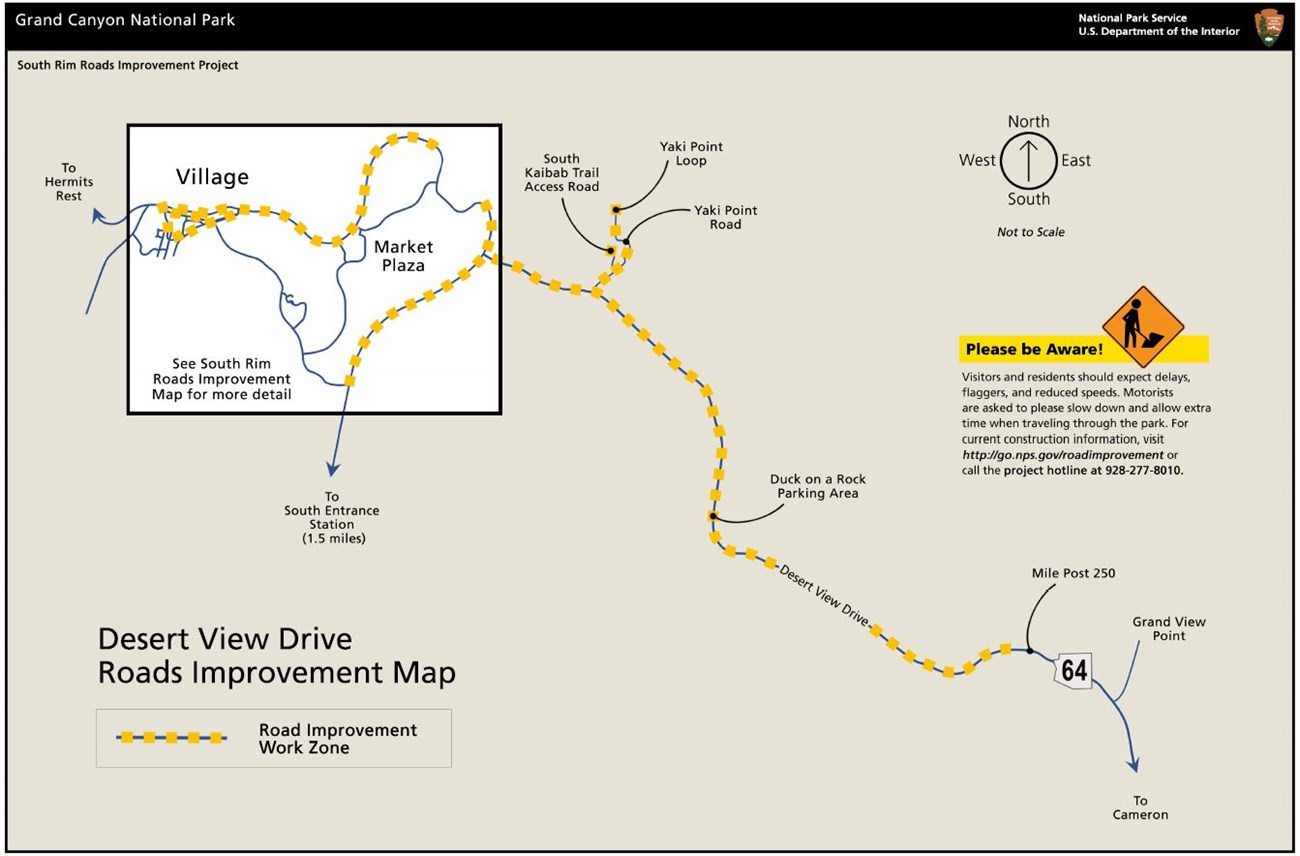 Desert View Drive road construction has begun and will go east from South Entrance Road to Mile Post 250.
South Rim Road Improvement Project
As part of the 2018 Federal Highways Administration's South Rim Roads Improvement project, construction zones are currently in place:
Work is now taking place in Grand Canyon Village and on Desert View Drive
All major work, including paving and fog sealing of all roads is complete!

For the next 2 weeks, the contractor will be working on installing permanent signs and object markers, permanent striping, rumble strips, shouldering (grading along road edges), placing rip-rap and clean-up. This work will be occurring project – wide and may require partial lane closures.

They will also be working on some modifications and striping of the parking area near the historic powerhouse from July 30 – Aug 2. There will be no parking in this area during this time.

All services and facilities are open and accessible. Visitors and community members should add a few minutes to their driving time and follow detour signs, flaggers, and temporary stop lights. Please slow down while driving in work zones.

(Updated 7/27/2018)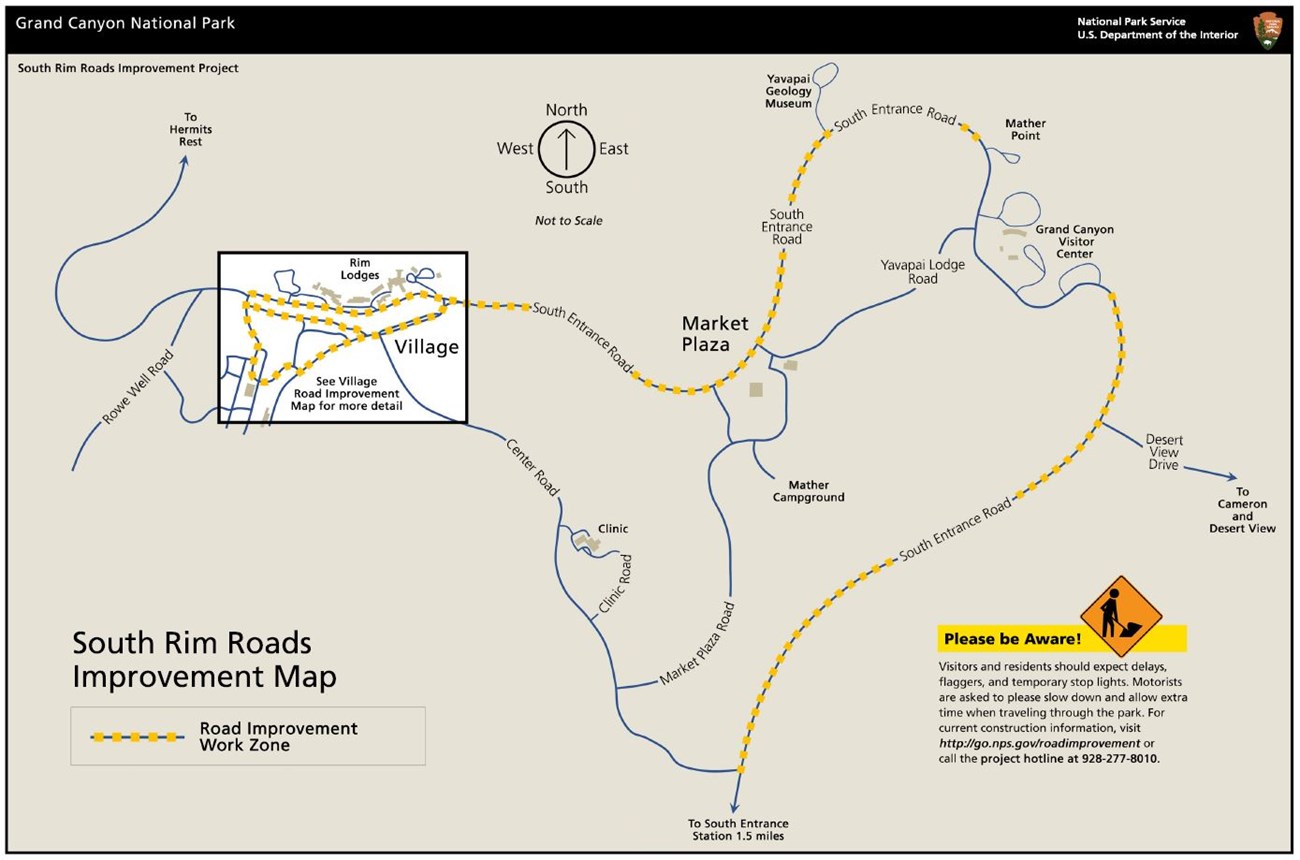 Most of the major road improvement work has been completed within the areas indicated on the map. You may encounter crews doing touch-up work, or striping roadways.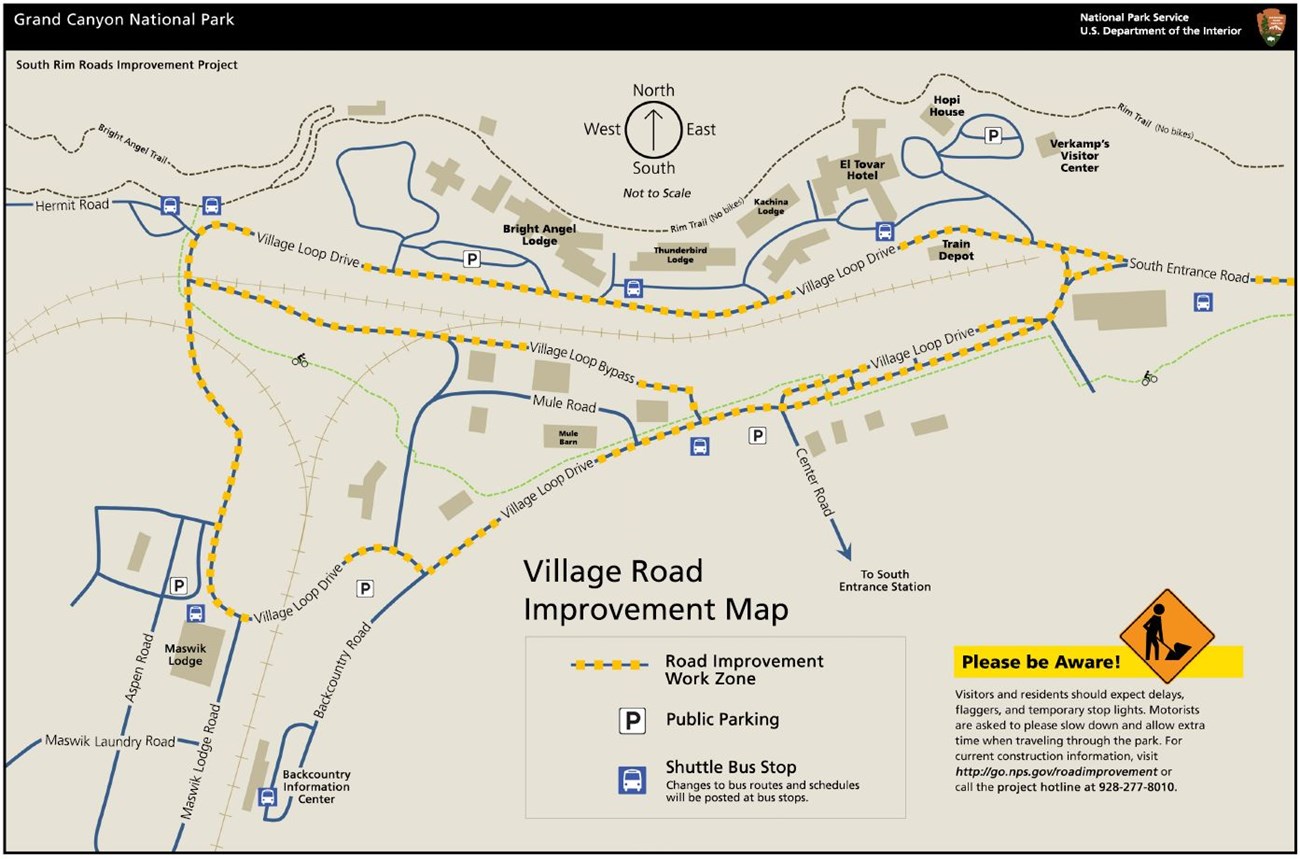 All businesses are open and accessible.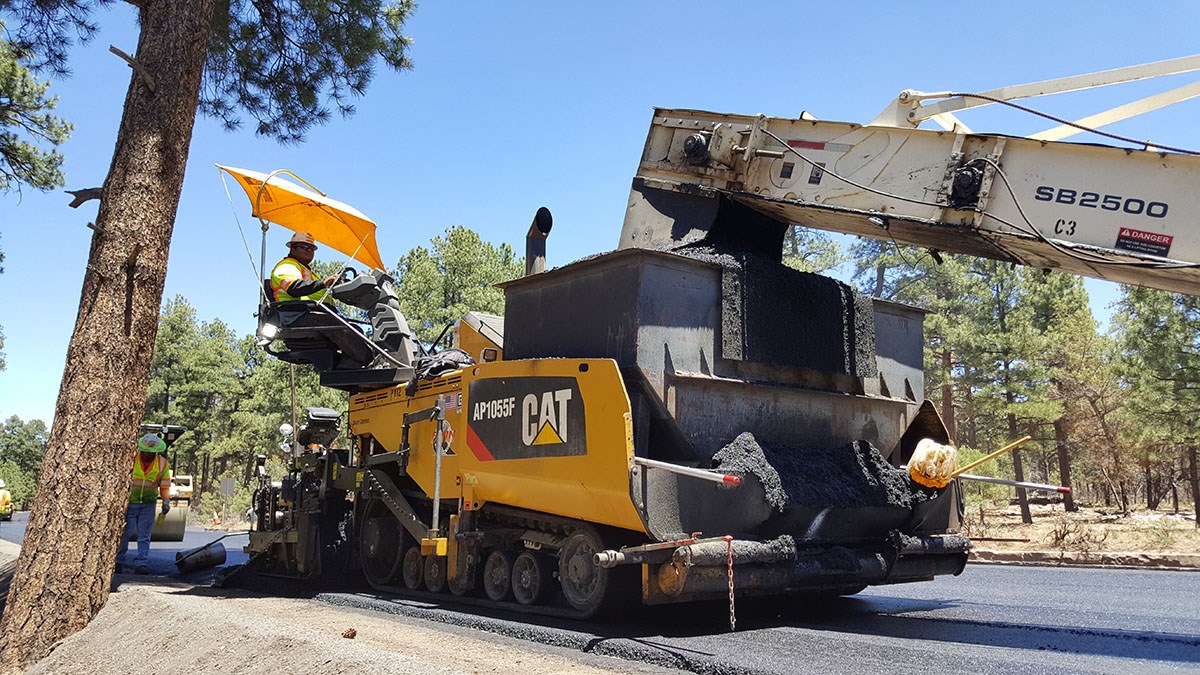 Last updated: July 15, 2022