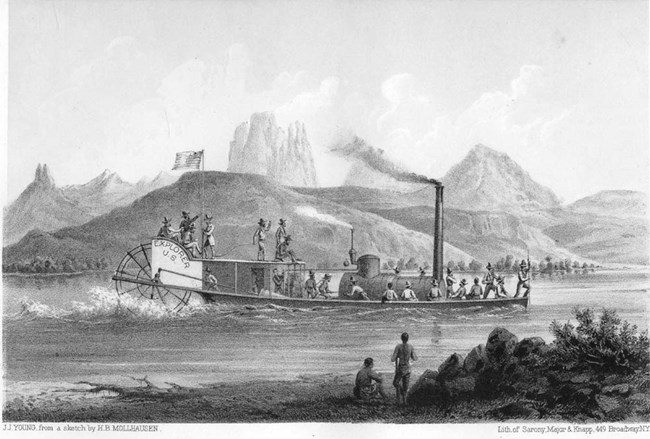 Joseph Christmas Ives: 1857-58
Grand Canyon was the last largely unexplored area of the West in 1857. Often called "The Great Unknown" it was literally a blank space on maps. It was known that the Colorado River made a significant portion of its journey through this area, so the federal government funded an expedition to explore the river and determine its usefulness as a trade route.
Army First Lieutenant Joseph Christmas Ives of the U.S. Army Corps of Topographical Engineers took on the adventure. He navigated up river using a fifty-foot long sternwheel steamboat, the Explorer. His plan was to steam up the Colorado River from the known into the unknown.