Past Residencies - Dr. Tyler Nordgren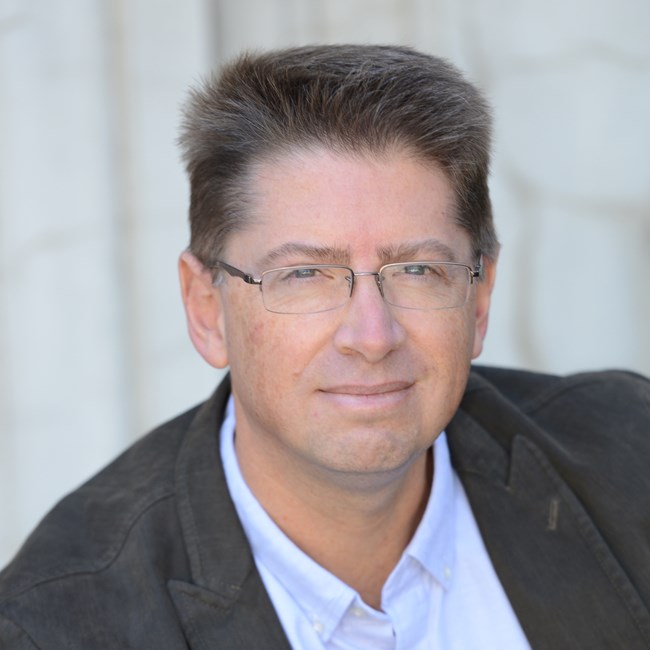 Dr. Tyler Nordgren is a professional astronomer and artist. He holds a Ph.D. in Astronomy from Cornell University, where he did work on dark matter, as well as a B.A. in Physics from Reed College. For over a decade, he has worked with the National Park Service to turn the national parks into the single largest source for public science and astronomy education in the world. His popular science book "Stars Above, Earth Below: A guide to astronomy in the national parks," reveals what visitors to America's national parks can observe in their dark night skies. The color illustrations in this book include both his night sky photography as well as vintage-style "travel posters" he designed to help the public learn about and see the astronomical wonders in the sky.
As Grand Canyon's first Astronomer in Residence, Tyler spent his time at the canyon interacting with visitors, photographing and illustrating the night sky, and sharing tips for experiencing the park after dark. See below for links to content from his residency: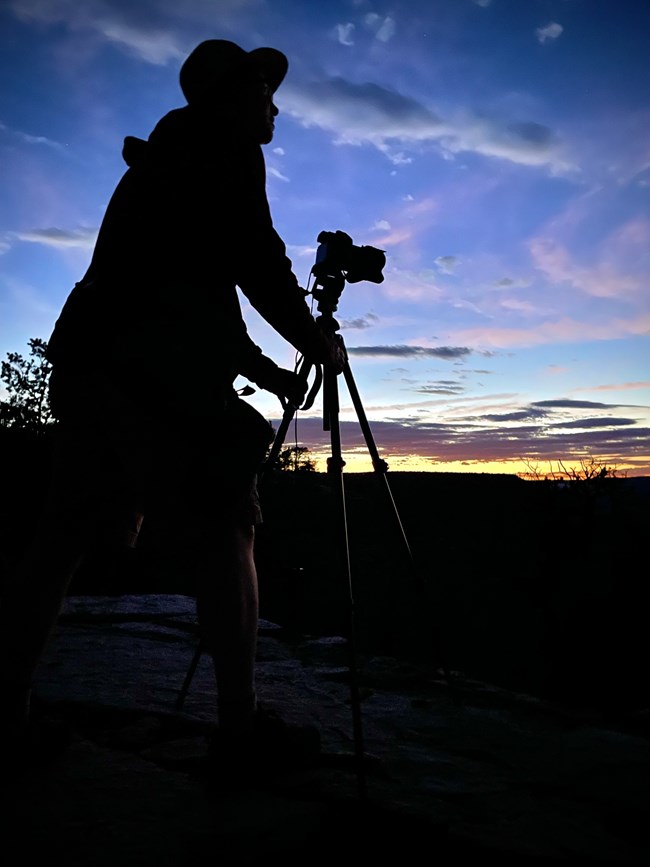 Residency Accomplishments
July 9: "Sky Above, Earth Below" Join Tyler Nordgren to discover why national parks are the best places in the world to explore the night sky. McKee Amphitheater at Grand Canyon National Park - 208 attendees.
July 12: Astronomer "Ask Me Anything" informal session on the porch of El Tovar Hotel.
Produced a "Half the Park is After Dark" piece of artwork inspired by photographs taken during his residency. See it below.
Dr. Nordgren produced several night sky photographs for the park during his residency, engaging with visitors along the rim.
Published a piece about his residency in Grand Canyon Conservancy's magazine Canyon Views.




When asked about his residency, Tyler shared "Grand Canyon is the perfect place for an Astronomer in Residence: from the overlook out front of where I'm staying I see beautiful darkness both beneath and above me. The speed of light means as I look out into space above the horizon I am gazing back in time to the origin of the universe while beneath the horizon I see back in time halfway to the origin of the Earth. Sharing this view of space and time with visitors is no harder than simply stepping out of the way and letting them see it with their own eyes. You can't miss it."

For more information about Tyler, visit tylernordgren.com.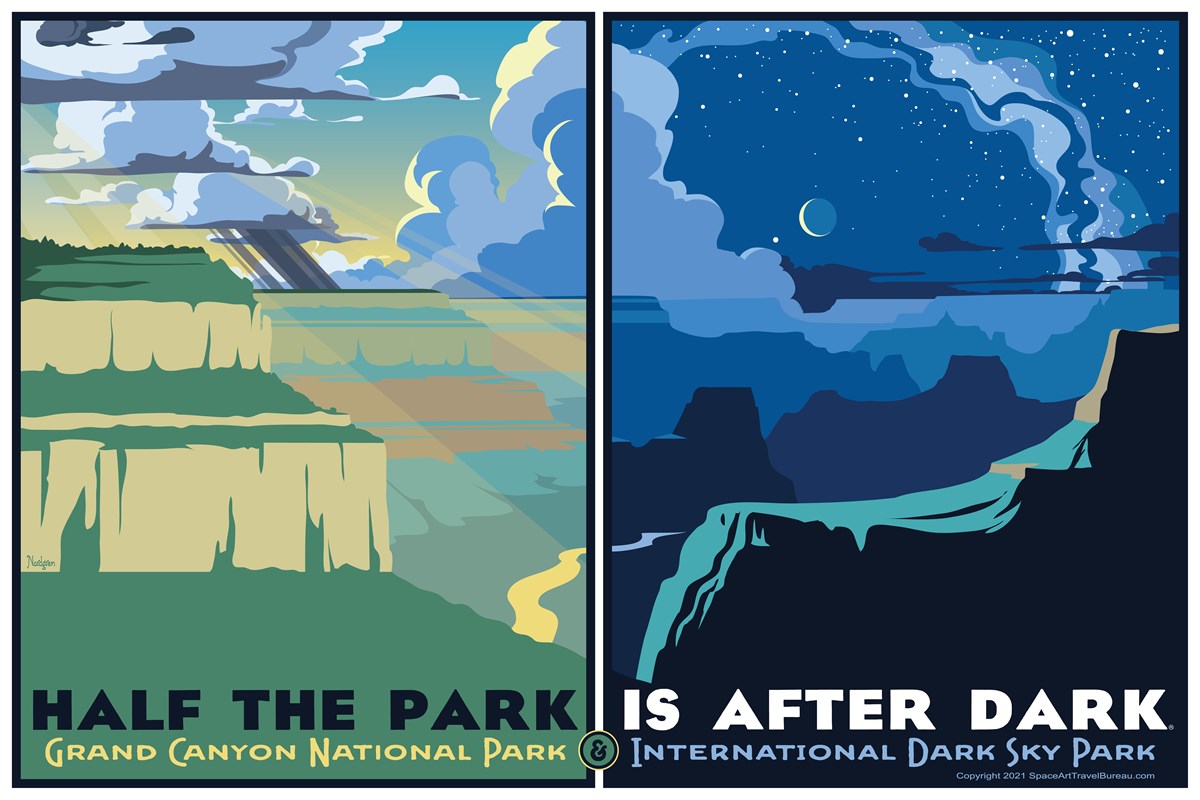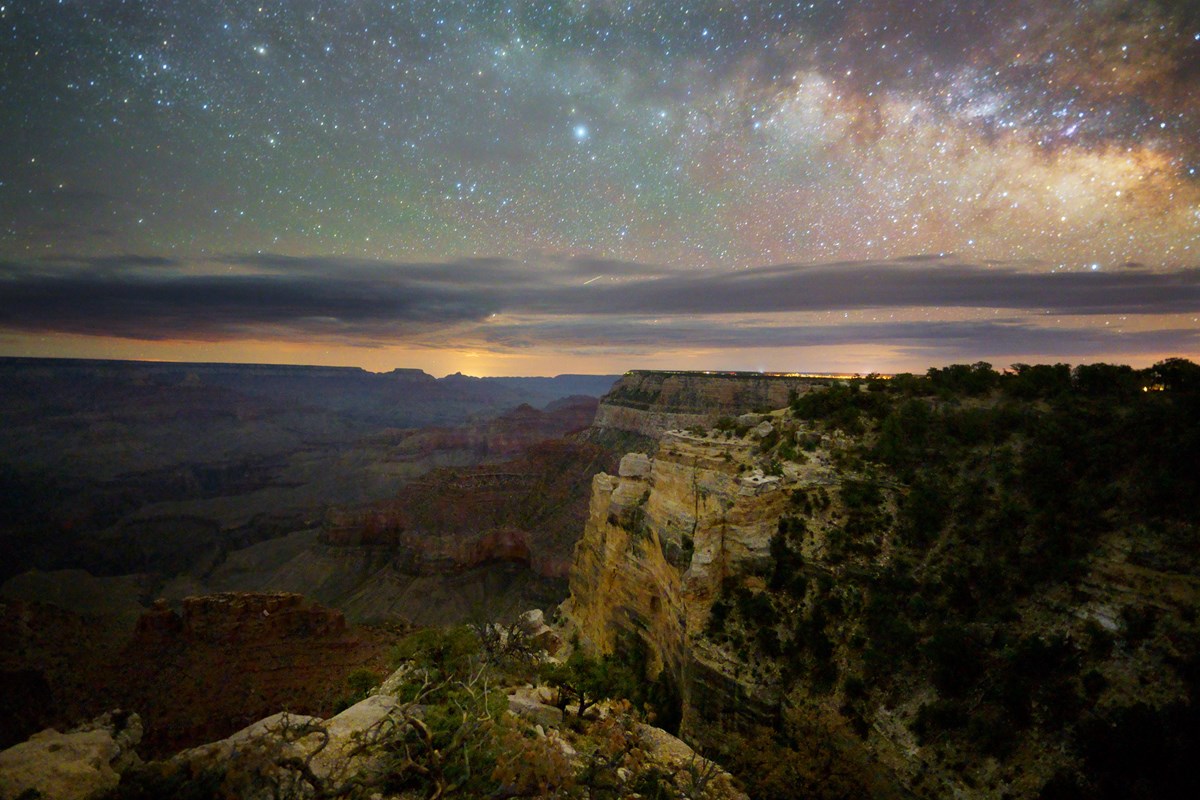 Last updated: March 28, 2022