Fish
Fish in the Desert?
Great Basin National Park is home to one native fish species, the Bonneville cutthroat trout. It also houses four non-native species: Lahonton cutthroat, rainbow, brook and brown trout. These were stocked in the lakes and streams of the South Snake Range until 1986.
The native fish came from historic Lake Bonneville, which covered the bottom of Snake Valley to the east of the park thousands of years ago. This lake, which was the size of today's Lake Michigan, supported several species of fish. At the end of the Ice Age, the lake started drying up and eventually shrank into what is today's Great Salt Lake. Some of the fish found refuge in the streams coming down from the mountains and adapted to life in flowing waters.
The fish in these streams survived for thousands of years through droughts, fire, and other events, but eventually they encountered problems. When early settlers and miners came, they wanted to catch fish they were familiar with, so they stocked the streams and lakes with non-native fish. The native fish were not able to handle the extra competition, and in some cases hybridization with and predation by these different species occured. This caused drastic decreases in the Bonneville cutthroat trout's numbers, and in many cases completely eliminated them from their native streams.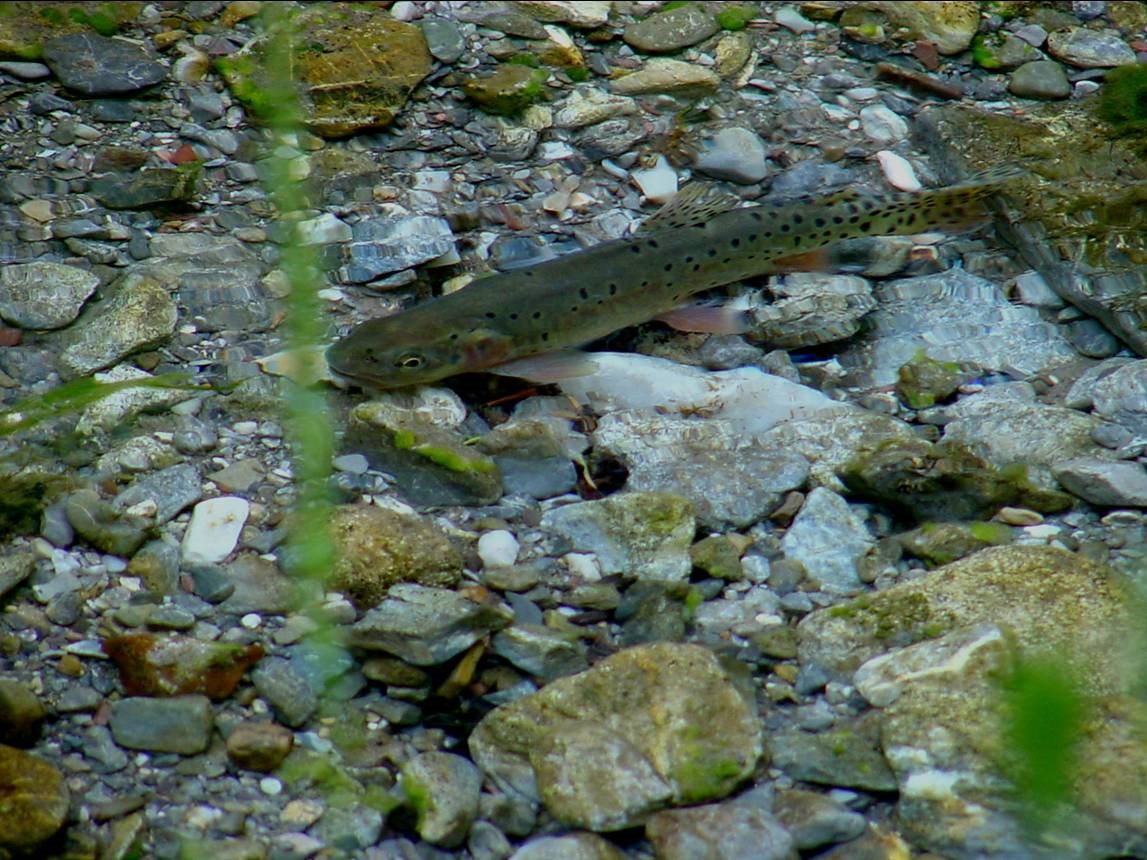 Bonneville Reintroduction
In 1999, the park began a program to reintroduce native Bonneville cutthroat trout, which now inhabit five of the six streams where they once lived. In 2005, due to the success of the Bonneville cutthroat trout reintroduction program, the park instituted a program to complete the fish assemblage in selected streams. Mottled sculpin, speckled dace, and redside shiner are all small, non-game fish that were native to the Bonneville Basin. These three species were reintroduced into lower Strawberry and South Fork Big Wash Creeks. Due to a lack of sufficient habitat and a devastating forest fire, these native non-game species no longer exist within the park boundary. They are still found in Snake Valley outside the park.
Non-native fish (brown, brook, and rainbow trout) populations are also monitored periodically and continue to thrive with populations estimated at about 2,000 fish per mile.


Last updated: July 24, 2021