Activities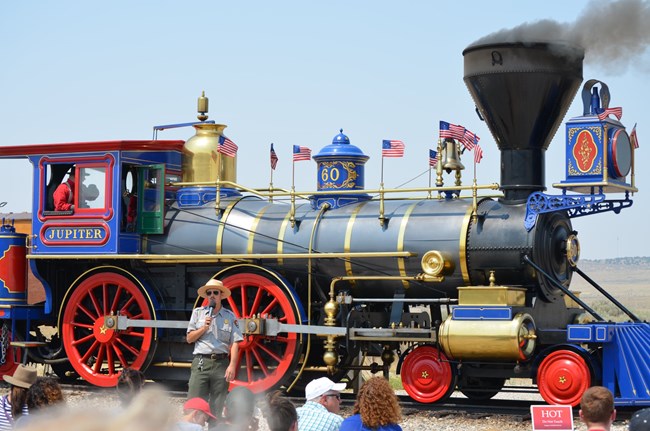 Golden Spike National Historical Park is home to the steam locomotives Jupiter and No. 119. These are replicas of the originals that met at Promontory Summit on May 10th, 1869 for the wedding of the rails ceremony. They operate daily from May 1st through October 9th, except on boiler wash days.
Locomotive Ranger Programs:
10:00 AM - Arrival of the Jupiter
10:30 AM - Arrival of the No. 119
1:00 PM - Demonstration run with both locomotives
4:00 PM - Departure of No. 119
4:30 PM - Departure of Jupiter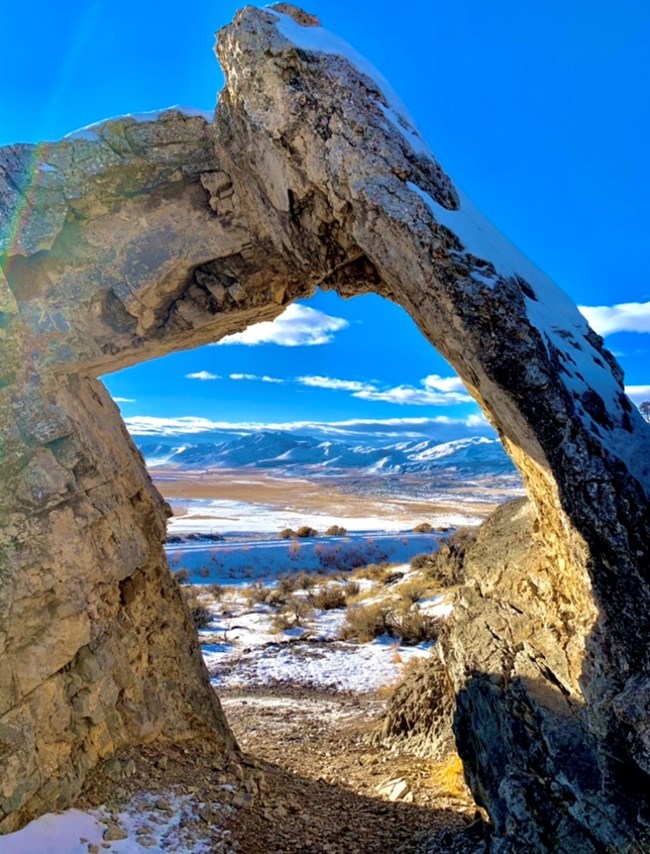 Year Round: Auto Tours
Golden Spike National Historical Park offers two opportunities to drive the transcontinental railroad grade and see just what workers were building in 1869. The East Auto Tour is two miles long and allows visitors to see cuts, fills, and culverts. The West Auto Tour is seven miles long and is home to the "10 Miles of Track, Laid in one Day" sign where the Central Pacific Railroad built 10 miles and 56 feet of track on April 28th, 1869. The West Tour is regularly closed in the winter and the East Tour may be closed during inclement weather.

*Auto Tours are not approved for RV's or vehicles pulling a trailer. The availability of the Auto Tours is subject to change without notice.
*As of January, 2023 both Auto Tours are closed for the winter season.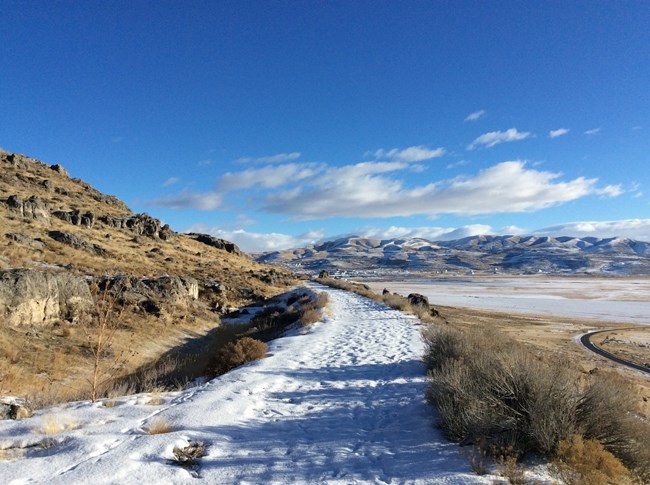 Year Round: Big Fill Loop Trail
The Big Fill Loop Trail is a one mile and a half round-trip walking trail. Visitors walk on original Central Pacific grade and return on the Union Pacific grade. The trail showcases the Central Pacific's Big Fill and the abutments that once supported the Union Pacific's Big Trestle. Walk through cuts, over fills, and see drill marks where workers blasted rock away. Keep in mind, all of this was accomplished by simple tools, sweat, and an amazing amount of endurance.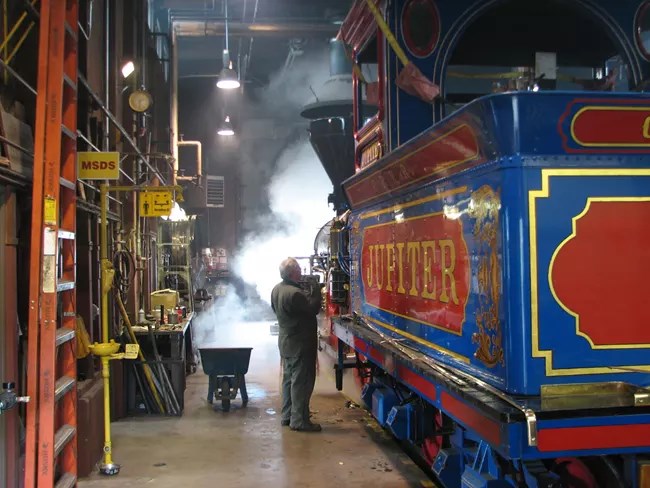 Winter Season: Engine House
From mid-October to late April the locomotives of Golden Spike National Historical Park are in the Engine House undergoing maintenance. Short Ranger Talks at the Engine House are available at 10:30am, 1:00pm, and 3:00pm, Thursday through Monday. During busy weekends or holidays the Engine House may be open from 10:30 AM to 4:00 PM with a ranger available for questions.


Last updated: August 16, 2023