Birds on Governors Island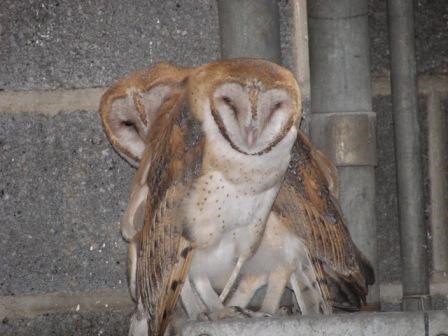 Governors Island National Monument is an excellent place for birders. In addition to the traditional "backyard birds," you may be treated to a sighting of a red-tail hawk, killdeer, kestrel or barn owl.
National Park VIP (Volunteer-In-Park) Annie Barry provided detailed journal accounts of her on-island birding expeditions. Click on the links below to begin your "virtual" birding experience.

September, 2011 Bird Census with Annie
August, 2011 Bird Census with Annie
July, 2011 Bird Census with Annie

June, 2011 Bird Census with Annie

May, 2011 Bird Census with Annie

Spring Bird Census with Annie - April, 2011

Birding on Governors Island with Annie - March 2011

First Bird Count of 2011 with Annie - January 5, 2011
Birding on Governors Island with Annie - October 2010
National Public Lands Day Autumn Bird Census with Annie - September 25, 2010

Birding on Governors Island with Annie - June 2010
Birding on Governors Island with Annie - May 2010
Birding on Governors Island with Annie - January 2010
Birding on Governors Island with Annie - October, 2009
Birding on Governors Island with Annie - September, 2009
Birding on Governors Island with Annie - August, 2009
Birding on Governors Island with Annie - July, 2009

Birding on Governors Island with Annie - May, 2009
Birding on Governors Island with Annie - August, 2008
Birding on Governors Island with Annie - June, 2008
Last updated: February 26, 2015