Fort Funston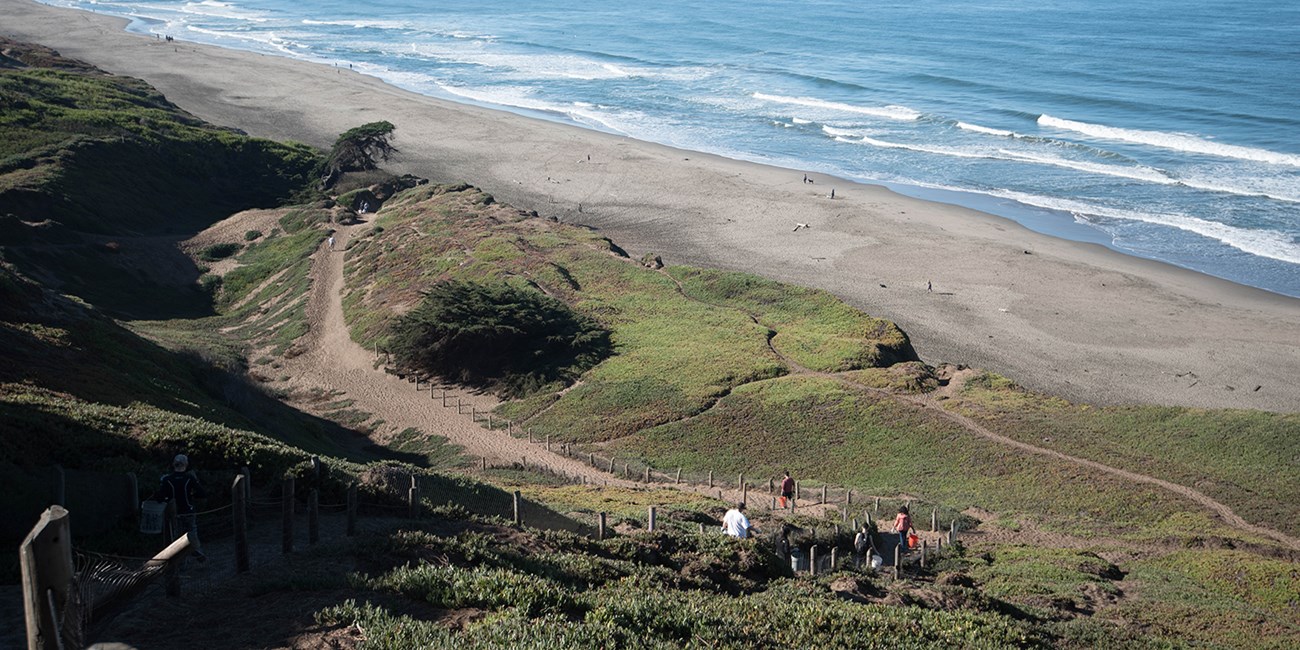 The 200ft high bluffs on the most western edge of San Francisco, Fort Funston is one of the premier hang-gliding spots in the country. Networking trails make it ideal for accessible hiking, horseback riding, and dog walking. Please be advised that if your pet gets stuck on the bluffs, do not go after it, the risk of falling is greater for you than your pet.

Tips and Highlights
Keep a close eye on the kids, as the surf and undertow are extremely dangerous.
Be aware that it's a steep, strenuous hike down to the beach and back up.
The loop trails at Fort Funston are paved and wheelchair-accessible; the trails down to the beach are not.
Help grow native plants for vital restoration projects in our parks; volunteer at the Fort Funston Native Plant Nursery.
Park in the lot off Skyline Boulevard.
Nature
Sand Dunes: Plants with deep roots and a tolerance for harsh conditions are uniquely adapted to growing on a constantly shifting sand-dune landscape. The San Francisco peninsula was once covered with sand dunes, and today the peninsula's largest remaining dune field can be found at Fort Funston.

Bank Swallows: Bank swallows (Riparia riparia) once migrated through California in great numbers, but today they are listed as a state threatened species; their only known coastal nesting sites are at Fort Funston and Año Nuevo. Swallows dig holes in the sandstone cliffs and raise their young between March and June. In July and August, the chicks fly from the nests, and their parents follow soon after.
Looking For More Information
Last updated: October 4, 2018