Muir Woods Image Gallery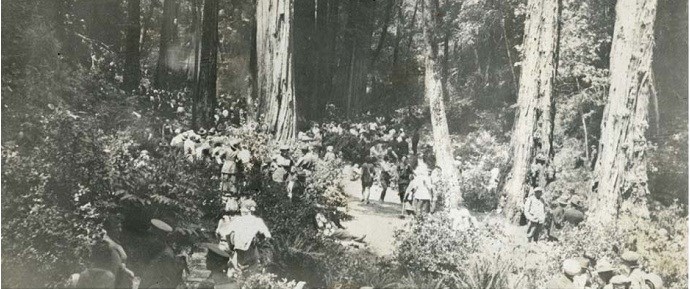 Muir Woods National Monument protects one of the only stands of old-growth Coast Redwoods left in the Bay Area. President Theodore Roosevelt declared it a national monument in 1908 and it was subsequently named after the influential naturalist John Muir. In this gallery, explore historic and contemporary images of visitors and the majestic natural surroundings, including the nearby Mount Tamalpais area and Muir Beach.

Images within these albums may be used for any legitimate non-commercial public or press use with proper credit given to the National Park Service. If you have any questions or additional information on these images, please contact the Park Archives and Records Center's reference archivist at 415-561-2807 or e-mail us.
Last updated: February 28, 2015