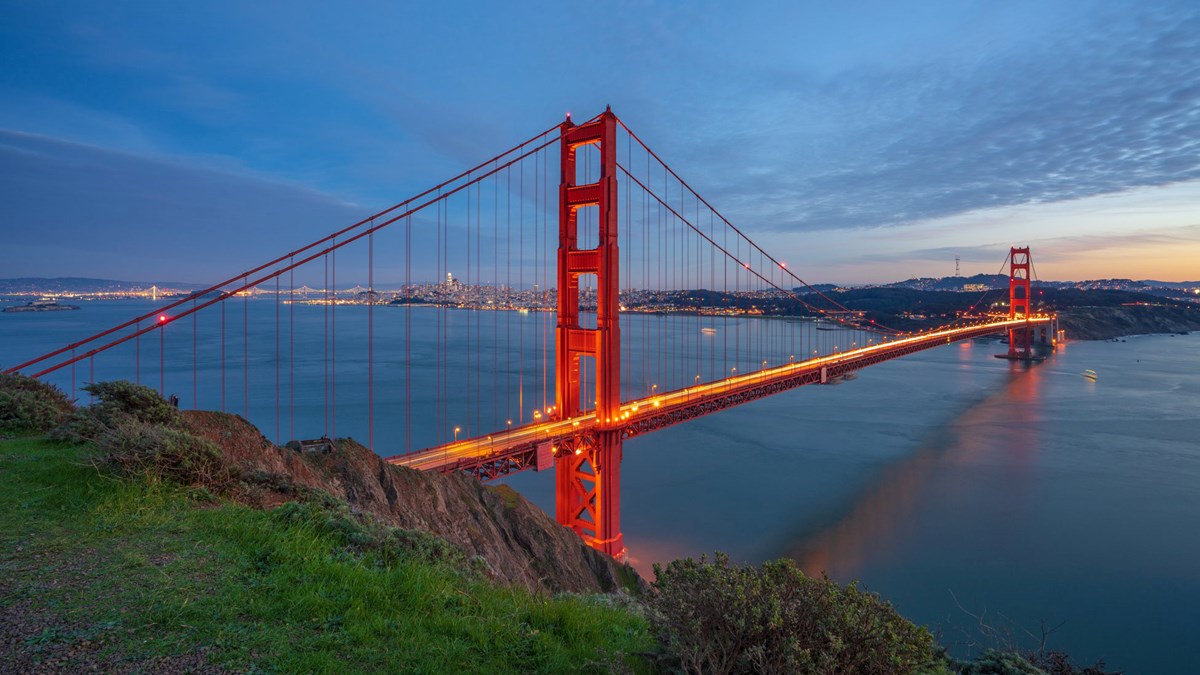 In this digital age, we hope to provide you with what you need to not only make your visit more self-directed and meaningful, but to keep GGNRA a part of your life long after you've returned home.

---

From here, you can jump to our Photo Gallery for images of sites, projects, and events around the GGNRA. Or you may check out our Multimedia Presentations section for audio and video materials. Come back regularly for additional and updated multimedia content.
Click here to access the Ocean Beach Web Cam.

---
Multimedia presentations including the following:
Golden Gate Climate Update - an audio podcast series of radio show-type interviews with top scientists, park staff and partners about climate change and National Parks.
Muir Beach/Redwood Creek Restoration Update - a 3:20 long video report from correspondent Sally Delta with an update on the nearly finished restoration project on the Redwood Creek Watershed and Muir Beach visitor amenities.
Muir Beach/Redwood Creek Restoration - audio segments providing information on this wetlands restoration project including FAQs and interviews with the project manager (produced by San Francisco Bay Joint Venture).
Design Volunteers in Parks Videos - a variety of video commercials for events in the park prepared by the Design Volunteers in Parks program, in which students from the Academy of Art University, Ex'pression College, and R/GA participate as National Park Service volunteers while creating this work as part of their schools' curriculum.
Fort Baker Cell Phone Tour - Take this audio tour to learn about historic Fort Baker; its natural setting, the military and other people who have lived here through the centuries, and the role the National Park Service and park partners now play in protecting the natural world and our country's heritage here.
Golden Gate Climate Change Tour - This multimedia tour shows how climate change may impact Golden Gate National Recreation Area. Each of eleven sites, indicated by map icons, focuses on specific threats through a combination of written summaries, photos, videos, GIS map layers you can turn on and off, and links to further information.