Unexploded Ordinance from 1880's Found near Hawk Hill in Marin Headlands of Golden Gate National Recreation Area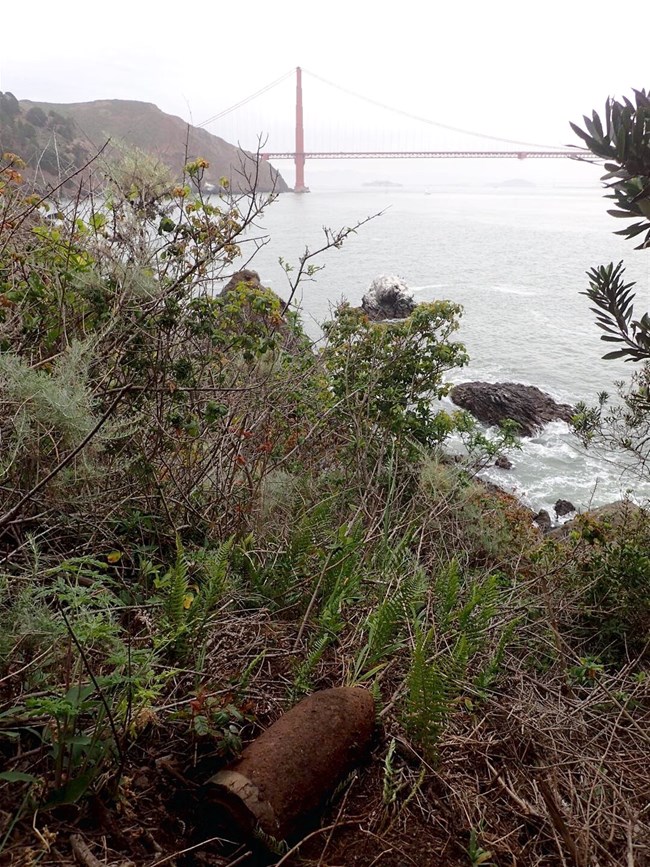 On May 8, 2015, the National Park Service working with US Park Police, the US Coast Guard and munitions experts from Travis Air Force Base destroyed a projectile found near Hawk Hill in the Marin Headlands of Golden Gate National Recreation Area.
This projectile was found by Golden Gate National Parks Conservancy Project Manager Danny Franco while he was inspecting the site for a future project. He did not touch the potentially live and volatile ordinance. He informed the National Park Service who called in the proper authorities to help dispose of this object in a safe manner.
The projectile, identified from an old military manual, is the kind that was fired from cannons at Fort Point in the 1880's. It was not unusual for the military to practice firing cannons at the Headlands in those days.
If you ever see any kind of ordinance, old cannon ball, projectile, flare do not touch it. These may be old, but the explosives that made them deadly weapons in the past continue to make them dangerous today. You should leave the area, make note of where you saw it item and call the proper authority as soon as possible to report it so they can assess the danger and remove it as needed.
Last updated: November 30, 2015