Your Dollars At Work - Alcatraz Island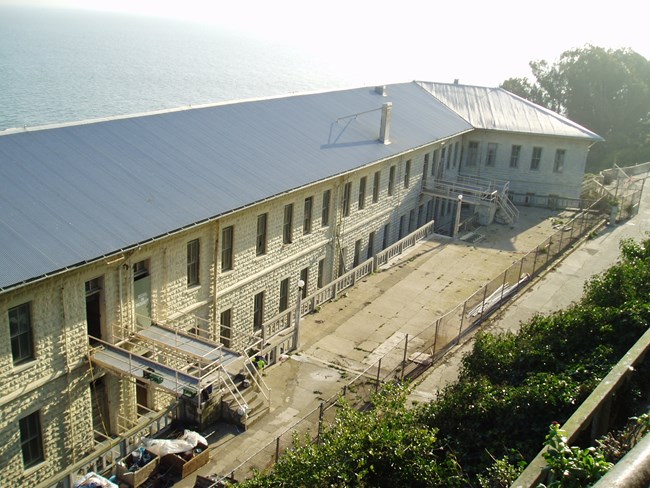 Funded by your Recreation Fees, the Alcatraz Historic Structures Stabilization project completed several rehabilitation projects on Alcatraz Island. These projects removed loose concrete and rust; weatherproofed windows and door openings; repaired deteriorated roofing; and stabilized walls, floors and structures. These efforts have helped prevent further deterioration of the buildings on Alcatraz.

Future Recreation Fee dollars will fund new projects on Alcatraz Island, including; rehabilitation and reinstallation of a historic guard tower; replace roofing on the Cellhouse; stabilize the Quartermaster Building; weatherize the Barracks Building; and replace dilapidated guardrails and fencing.
Last updated: February 28, 2015