Vestiges of Ocean Beach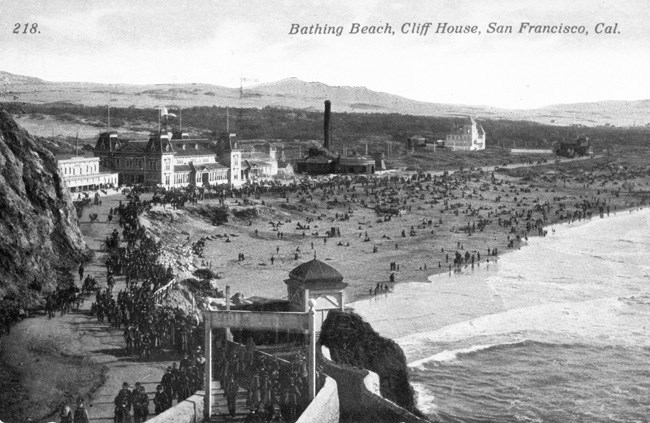 Ocean Beach, the five mile long stretch of shoreline south of the Cliff House, has been a destination for San Franciscans and visitors since the 1850s. Ocean Beach became even more popular with the advent of public transportation and new roads provided an easy way from downtown over the vast sand dunes that once covered the Richmond and Sunset districts.
The Great Highway, now a standard four-lane city street, runs the length of Ocean Beach. Over the years, various establishments lined the Great Highway, providing food, entertainment, lodging, and public safety for visitors to Ocean Beach. Many of these famous enterprises, including Chutes at the Beach, Playland at the Beach, the Seal Rock House, Ocean Beach Pavilion, Cycler's Rest, and Topsy's Roost, were removed and replaced by large residential complexes.
Although the built landscape has changed over the years, Ocean Beach still offers the same surfing, swimming, bicycling, and spectacular ocean views that have attracted visitors for nearly two centuries.

Last updated: February 28, 2015