Vestiges of Lincoln Park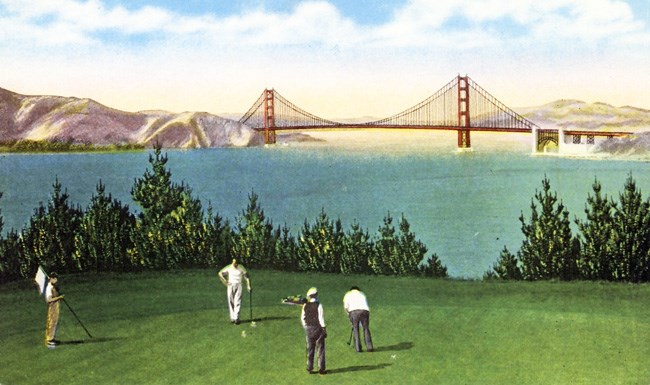 In 1868, the area now known as Lincoln Park, was reserved by the City of San Francisco for a city cemetery, also known as Potter's Field or Golden Gate Cemetery. In 1901, the Board of Supervisors banned all burials in the City of San Francisco and by 1909, the city ordered Golden Gate Cemetery to move.

The Board of Supervisors turned approximately 150 acres of the former cemetery over to the Parks Commission who then created Lincoln Park in honor of President Abraham Lincoln. The city also gave part of the land to the U.S. Army for an expansion of Fort Miley.

The city officially dedicated the western terminus of the Lincoln Highway as Lincoln Park in 1915. The city added Palace of the Legion of Honor to the Park nine years later. Today the park is a much loved and widely used municipal asset that provides a beautiful setting for the Lincoln Park Golf Course and the Legion of Honor.

Last updated: February 28, 2015