Vestiges of Lands End Trail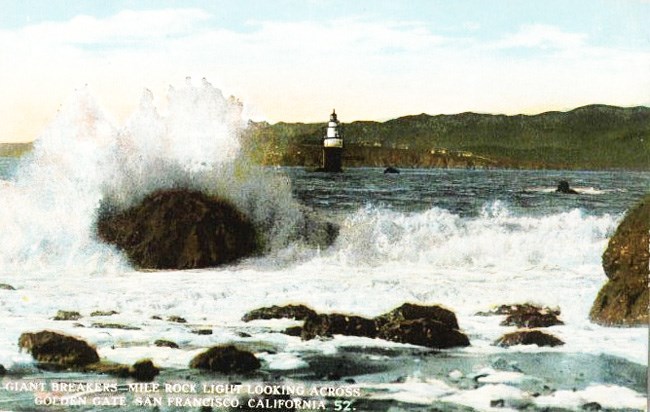 Lands End trail winds its way around rocky cliffs above the ocean, moving through shady stands of cypress and eucalyptus and emerging on to spectacular views of the shore, headlands, and Golden Gate. A trip down the trail is also a journey through the history of Lands End, offering glimpses of the past at every turn.

Physical remnants from many different time periods and activities at Lands End are visible here. Shipwrecked vessels can be seen just off the coast. Crumbling foundations of early 20th-century buildings emerge from the earth. The gun mounts of Battery Lobos and Battery Lands End are reminders of World War II military activities, and shell middens mark the locations of thousand-year-old Ohlone campsites. A portion of the trail even follows the rail bed of the 19th-century Ferries and Cliff House Railroad. These bits of history along the trail represent the people and events that have shaped the landscape in this corner of San Francisco.

Though environmental restoration, construction, and landslides continue to transform the landscape, there is also a continuity of experience at Lands End. Views across the water to the Farallon Islands, Marin headlands, and Golden Gate have captivated observers for thousands of years. Ever-changing patterns of wind, sun, and fog both trouble and delight those caught in the midst, as they have for centuries.

Last updated: September 17, 2018