Research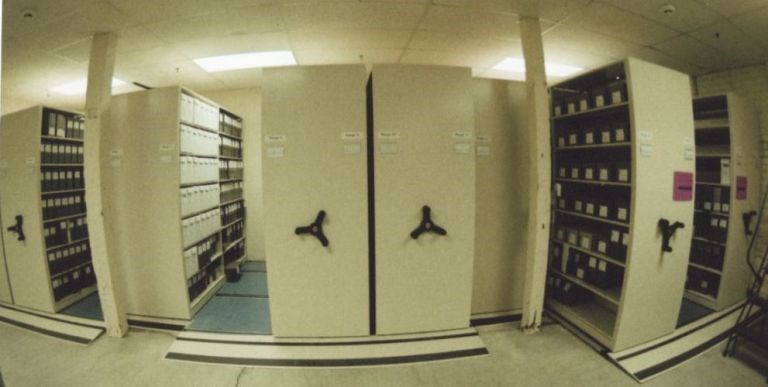 Open Reference Hours Cancelled - Appointments may be available in June 2021.
Resources available at the Golden Gate National Recreation Area
Park Archives and Records Center
With over five million documents, photographic images, oral histories, and maps, Golden Gate National Recreation Area's Park Archives and Records Center (PARC) is an essential and valuable resource for research. Our archival collections document all areas and facets of history associated with Golden Gate National Recreation Area (GGNRA) from the Spanish Exploration and the establishment of the Presidio in 1776 through the park's creation in 1972, as well as recent activities within the park.
The PARC assists approximately 500 researches a year with projects including publications, exhibitions, restoration, and graduate student theses. Research forms the basis of all great projects and contributes to the better understanding of park lands and its associated people. As stewards of the natural and historical collections of GGNRA, it is our mission to provide access and assistance to our diverse and exciting collection.
Through various pages on the GGNRA website you can begin your research. However, please note that only .1% of our collection is represented online! Below is a list and description of GGNRA online resources. To access these pages follow the provided links.
-On-line Cultural Resources Publications
This resource provides access to a number of National Park Service publications organized by park location. Specific GGNRA publications include histories, preservation manuals, reports, studies, and inventories. Additional publications may be available through the NPS Electronic Technical Information Center (eTIC).

-GGNRA Special Collections Guide (PDF 4.4MB) (RTF 4.29MB) - This downloadable and searchable document groups archival collections together by topic and can be a useful tool in finding collections that are relevant to your project or interest. The Guide includes a short description of the collection and it may be necessary to come in and look through the whole finding aid for relevant materials, or you may email us to request a finding aid electronically.
-Finding Aids
Our On-line Finding Aids, organized by subject matter, contain information on the content and significance of archival collections. Each finding aid contains descriptive and historical information about the collection and its content.

-6th U.S. Army Records Collections - Records transferred to the NPS from the U.S. Army upon the closure and transition of the Presidio of San Francisco. Please note that these records primarily apply to resource management and not individuals.
-Photo Gallery
Over 1,000 images of park land, military activity, events, natural resources, and projects can be viewed in our Photo Gallery. Browse by category and discover the unique images of our park.
-National Park Service Museum Catalog
The National Park Service Museum Catalog contains approximately 6,000 selections from the Golden Gate National Recreation Area's museum collection. Enter "Golden Gate National Recreation Area" in the search box, located on the right hand side of the home page, to search our collections. Other National Park collections can be searched as well.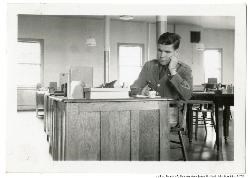 For those interested in conducting research at the PARC, please find our public reference hours listed below. Upon your first visit, PARC staff will request you fill out a Researcher Registration Form, which by signing confirms that you agree to abide by all regulations for accessing and using the archives and special collections. Once the form is complete, PARC staff will ask several questions regarding your research topic and will aim to assist you in your research. You do not need to have a specific research topic to come explore our collections. We encourage those wishing to learn more about GGNRA's history and invite them to browse our photo binders which contain nearly every historic image in our collection or review letters and documents on a GGNRA topic of your choice. The Research and Access Policy, the Researcher Registration Form as well as other associated material can be accessed from the following links:
-FAQ
Public Reference Hours
The Park Archives and Records Center has regular walk-in research hours for the public and staff.
Monday: 1 pm - 4 pm
Thursday: 10 am - 1 pm
Individual appointments are also available by calling (415) 561-2808 or e-mail us
The Center is closed for research on all federal holidays. Please check below or call for any additional closures.
Closed:
Appointments may be available in June.
Last updated: May 6, 2021