Mildred Lewis Collection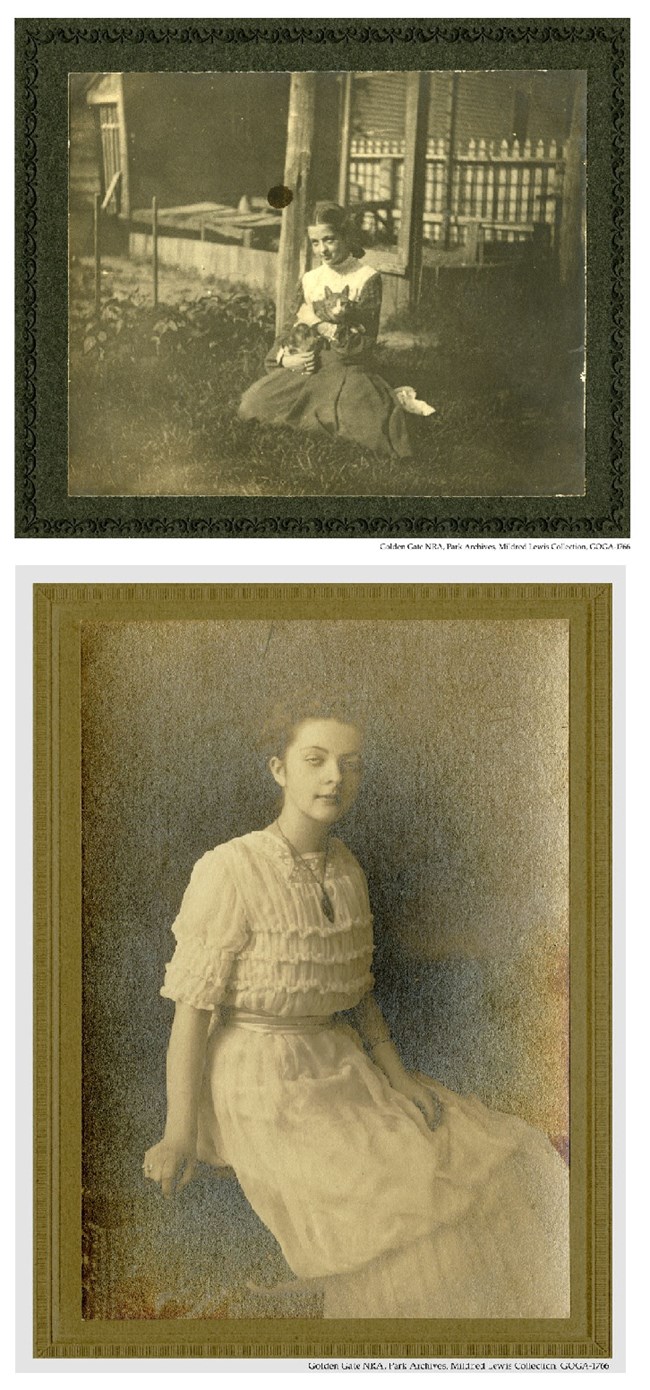 Mildred Lewis was born in New Hampshire to Adelia L. Bagby and Sidney J. Lewis in 1892. In her late 20s, she found herself in California in answer to her country's call for service. During World War I, Mildred Lewis served with the U.S. Army Signal Corps as a telephone operator. On August 5, 1918, she sailed for France aboard a troopship with a group of young women which were divided into 30 girls per unit. According to Lewis, four units were composed of American ladies who spoke French fluently and were able to work a telephone switchboard. They were issued blue serge suits for winter and blue alpaca suits for summer, with blue coats and capes, long raincapes, and overseas caps. The women were required to wear regulation underwear and forbidden to wear silk stockings, although some girls wore them under their long skirts as officers would be none-the-wiser! On the voyage to France, the ladies were ordered to wear life jackets twenty-four hours a day, even when attending dances and Mildred recalled the cumbersome safety devices were not very conducive for romance.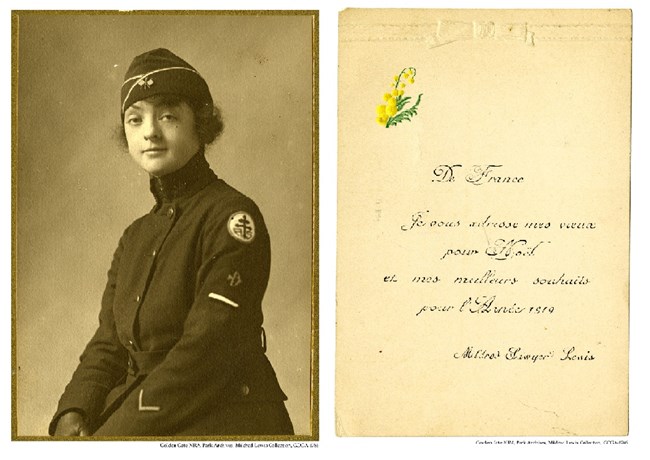 When the women reached France they were sent to various stations. Mildred was assigned to the switchboard at the headquarters of General John J. Pershing, whom Mildred described as "a kindly soul," located in Chaumont. All messages came through in code and the operators knew only the most important ones as they changed weekly. After several months she was transferred to New Chateau, much closer to the front and was promoted to the position of supervisor. She was at this post when the armistice was signed, and recalled that "the switchboard was lighted like a Christmas tree" that morning, although the ladies did not know why until the town crier told them the news.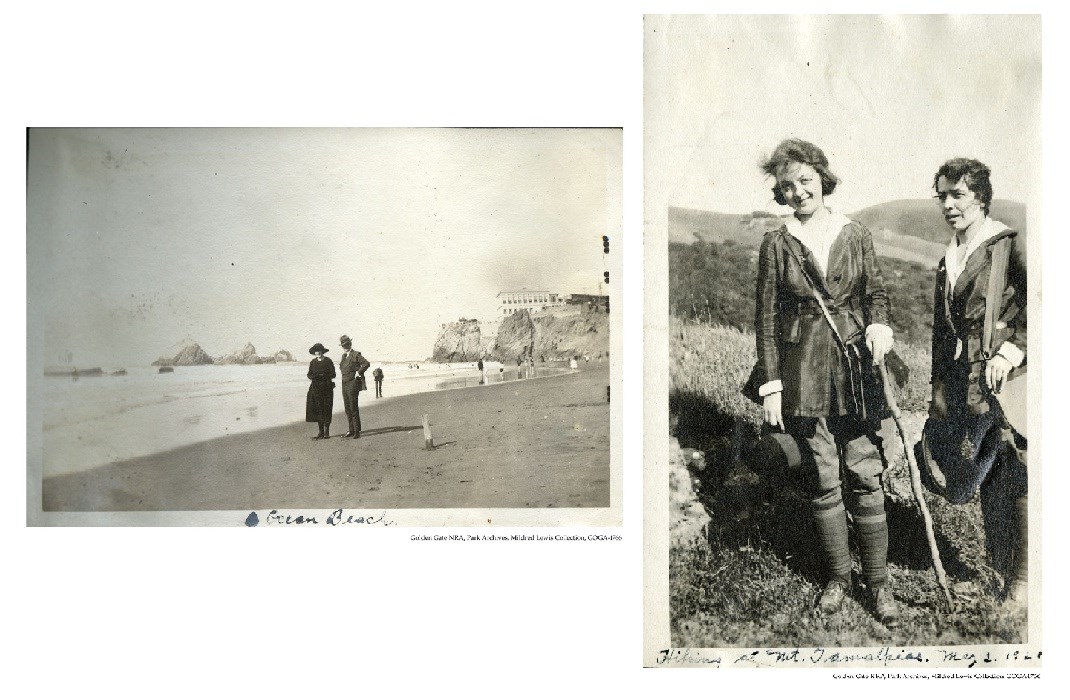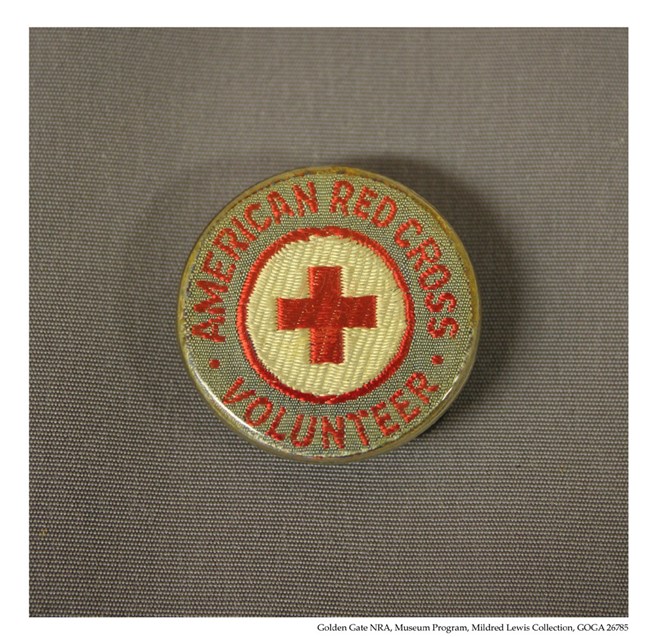 When she returned from the war, Mildred settled in San Francisco and led an active life in the Bay Area. Photograph albums in her collection are filled with hiking excursions with friends through Muir Woods and Mount Tamalpais, trips to Ocean Beach, and various scenes of San Francisco through the 1920s and 1930s. By 1934, Mildred had risen to the position Chief Operator for the Pacific Telephone & Telegraph Company in San Francisco.
In the 1940s, Mildred was president of the San Francisco branch of the Women's Overseas Service League (WOSL). The League was founded in 1921 by women like Mildred who had served in World War I, and although the group initially existed as local units it soon became a national organization, publishing a quarterly newsletter and holding annual conventions. During World War II, Mildred orchestrated the Women's Overseas Shopping Service for Female Personnel in the Pacific Theater. The purpose of the service was to help women serving overseas obtain articles unavailable for purchase where they were stationed—such as lingerie, make-up, and perfume—and also to help purchase and mail gifts to friends and relatives back home.
The collection came to the Presidio Army Museum in 1974 via members of WOSL, which inherited Mildred's effects after her death in the late 1960s. Her story was featured in an exhibit entitled "J'Ecoute," which offered an in-depth look at the service of Telephone Operators, colloquially called "Hello Girls," sent to the front lines with the Signal Corps during World War I. Opening in 1977, it was coordinated with President Jimmy Carter's recognition, after years of lobbying, of the Hello Girls as formal U.S. war veterans, entitling them to benefits befitting that status. The fifty women still alive were awarded Honorable discharges and World War I Victory Medals.
Last updated: February 28, 2015