Discovering Historic Railroad Tracks
Architects have found remnants of historic railroad tracks from a landmarked army shipping depot!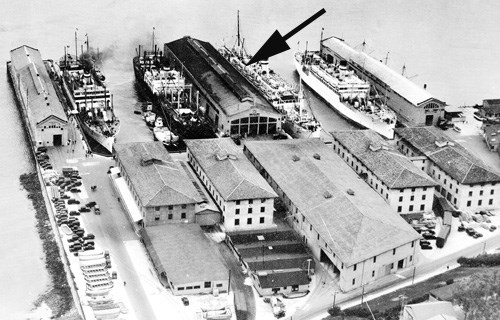 Historical Background

When architects were rehabilitating Pier Shed 2 at Fort Mason Center, they uncovered historic railroad tracks, buried beneath layers of asphalt. In 1913, the army constructed the San Francisco Port of Embarkation shipping depot that organized and shipped provisions to remote military outposts. Pier Shed 2 was constructed as a large storage facility along an extended pier, which allowed supply boats to dock on both sides. Loaded freight cars transporting critical military supplies traveled on railroad tracks throughout the bustling depot. Often, the freight cars ran directly into the warehouses adjacent to the ships to facilitate the transfer of goods.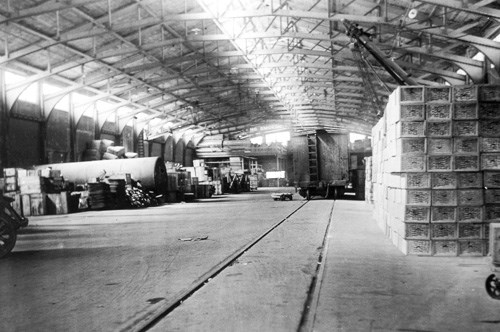 Rehabilitation of Pier Shed 2

In 2014, the National Park Service's rehabilitation plans for Pier Shed 2 included structural upgrades and improvements to reduce the building's energy consumption. Plans for new radiant head flooring required that contractors removed multiple layers of the building's interior ground asphalt. Although there was a chance that the army had already removed the historic tracks, the park architects were hoping to find their remnants. Luckily, the architects found the historic tracks in the 2nd, deeper layer of asphalt.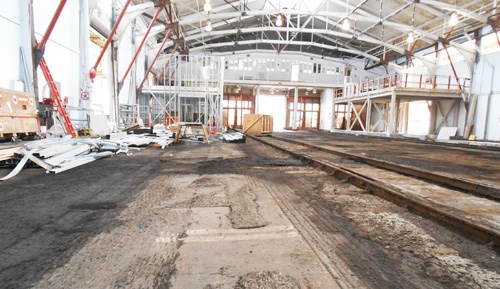 Preservation Treatment

Because the Pier Shed 2 contributes to the San Francisco Port of Embarkation National Historic Landmark status, the National Park Service will treat the railroad tracks as a significant historic feature. They will document the tracks by photographing them and identifying their location on an architectural drawing. There is also a proposal to install a plexiglass floor window so that visitors can see the historic railroad tracks in the flooring. In order to protect the historic railroad tracks in the future, the park contractors will cover the tracks with new concrete, identifying the location of the once-again hidden historic tracks by using a slightly different concrete color.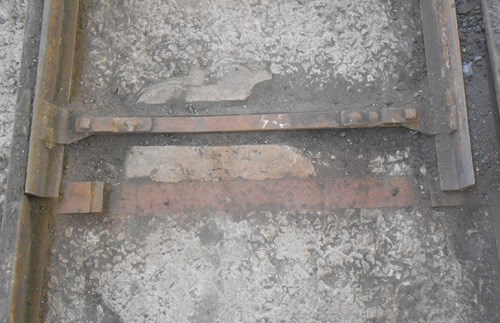 Last updated: September 28, 2021