Major Richard M. Deasy Collection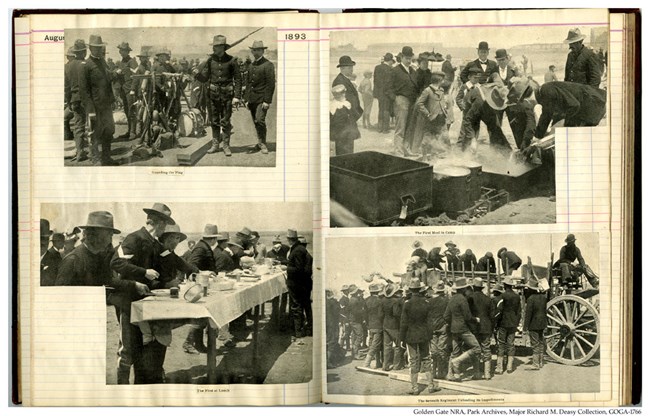 During the Spanish American War, 1898-1899, the Presidio of San Francisco was the main training and embarkation point for regiments from all over the United States. Often, soldiers would encamp on post for months at a time while awaiting orders to embark for Cuba or the Philippine Islands. These idle soldiers generated considerable curiosity from the citizens of San Francisco, particularly the town's female population. It was quite common for ladies and their consenting families to make picnics and spend their afternoons entertaining the troops.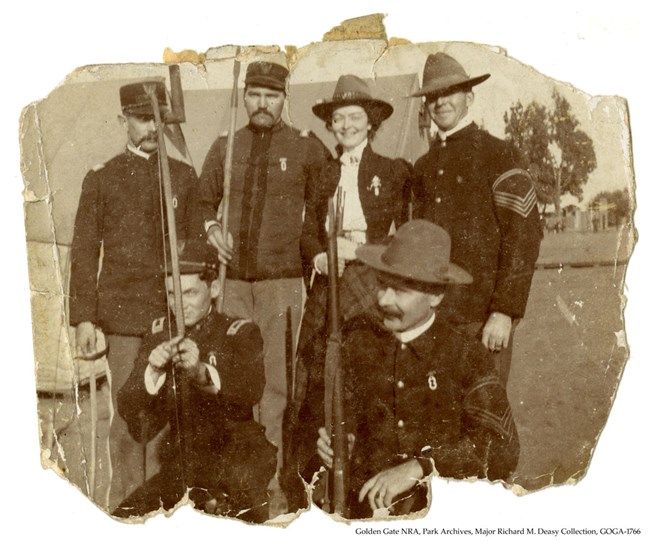 The items in this collection belonged to Isabel Josephine (Murphy) Deasy, who was born in San Francisco circa 1880. In the featured photograph, 18-year-old Isabel has just been made "Honorary Colonel" of a Volunteer Regiment encamped at the Presidio of San Francisco awaiting deployment to a theater of the Spanish American War in 1898. As a symbol of her command, she was presented with a small .22 caliber slingshot Derringer pistol, which she carried in her purse until a miniature holster was made for her by one of the men in "her" regiment. She carried these items whenever she was "on duty" at the Presidio. In addition, she was awarded custodianship of the U.S. flag which flew over the camp the day she oversaw a retreat parade on post.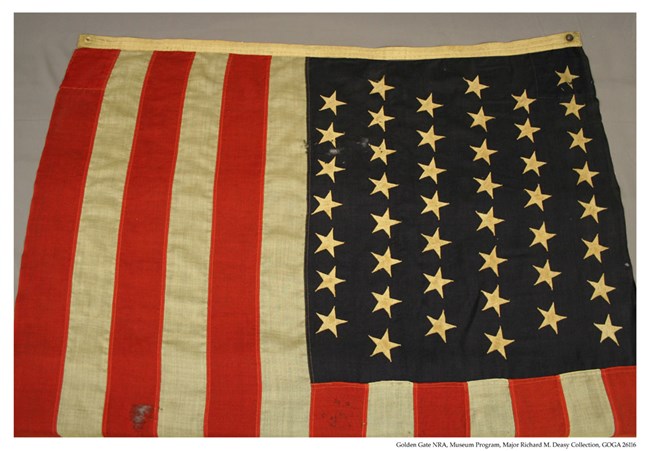 In September of 1905, Isabel married San Francisco Superior Court Judge Daniel C. Deasy, a native San Franciscan with pioneer lineage in California. In 1917, she published a book titled "The Princess Eileen" which was illustrated by Ambrose M. Barnett, Jr. and published in San Francisco by J.J. Newbegin. Then, from 1918 to 1921, she served as Vice President of the Pacific Coast Women's Press Association. She died on March 8, 1927, survived by her sons and nine grandchildren.
The collection was donated to the Presidio Army Museum by her son Major Richard M. Deasy in 1975 and also includes the abovementioned Derringer pistol.
Last updated: February 28, 2015