Seeds to Flowers
Grade K-2

New Virtual Program!

Nurseries Virtual Opportunity
How can the Park Nurseries connect with students in inclusive and restorative ways?
The Park Plant Nurseries values of being connective, inclusive, and restorative are reflected in all of our curricula. Typically, in-person Nurseries field trips have explored how plants and people grow; how plants have adapted to their environment; how plants, pollinators, and people are connected; and how people play a role in our ecosystem. During these unprecedented times, we are committed to staying connected to schools, teachers and students and we look forward to working with teachers to create virtual opportunities that best meet students' needs with the resources we have available. We invite you to apply if you are interested in exploring adapted virtual opportunities with the Nurseries.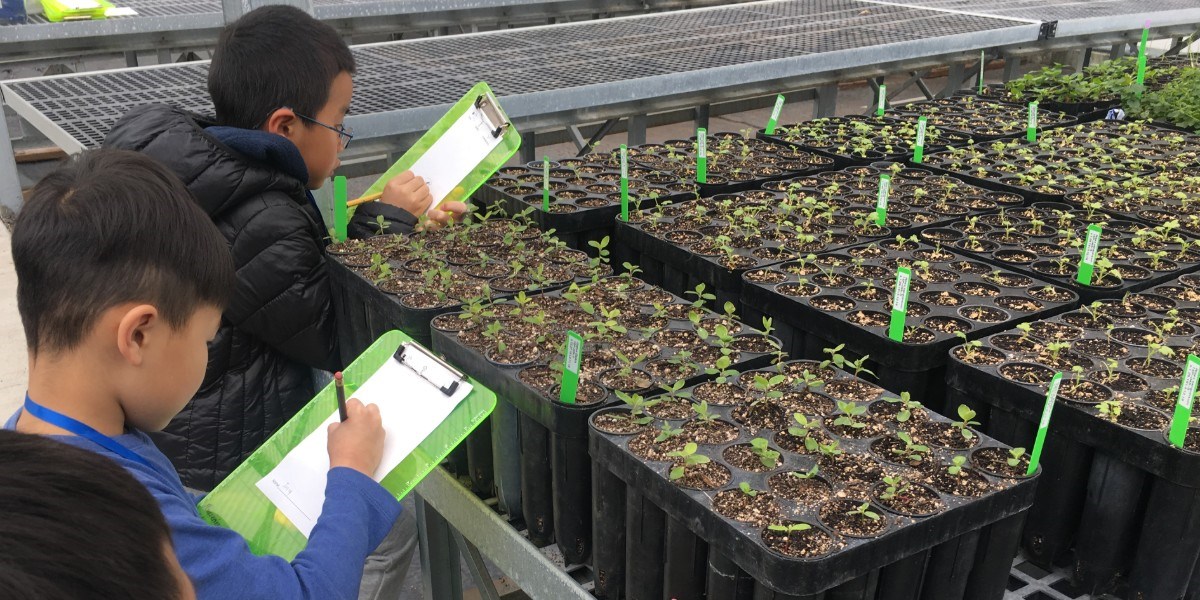 How do plants grow?
Seeds to Flowers calls young stewards to service one of the at Golden Gate National Parks' nurseries in the Presidio, Fort Funston, or Marin Headlands. Students discover the plant life cycle and cultivate their own connection to nature as they peek into microscopes, step into the mist house, and study the gardens. A hands-on service project invites students to participate in plant nursery activities such as pot-washing, weeding, or spreading woodchips deepending on nursery needs. Students draw connections between how plants and people grow, exploring their own roles in the ecosystem.
Seeds to Flowers aligns with the Next Generation Science Standards and incorporates principles of Service Learning and community service.

Program Description:
Seeds to Flowers is framed by the Essential Question: "How do plants grow?"
The program is structured in two parts: *
Classroom preparation (45-60 minutes) – lesson in the classroom facilitated by Park Nurseries staff

Field session (3 hours) – the nursery experience where students engage in hands-on nursery activities and explore how plants grow
Standards:
Common Core State Standards English Language Arts




RL.K.1-3; RL.1.1-3; RL.2.1-3; SL: K-1

History Social Science State Standards




K.1; K.6; 1.2; 1.5; 2.5

Next Generation Science Standards




K-LS1-1; K-ESS2-1; K-ESS3-1; K-ESS3-3; 1-LS1-1; 2-LS2-1; 2-LS4-1
* Virtual program structures vary.
Last updated: October 2, 2020