Seeds to Flowers
Grade 2
Program Full for 2018-2019
Service Learning at the Native Plant Nurseries.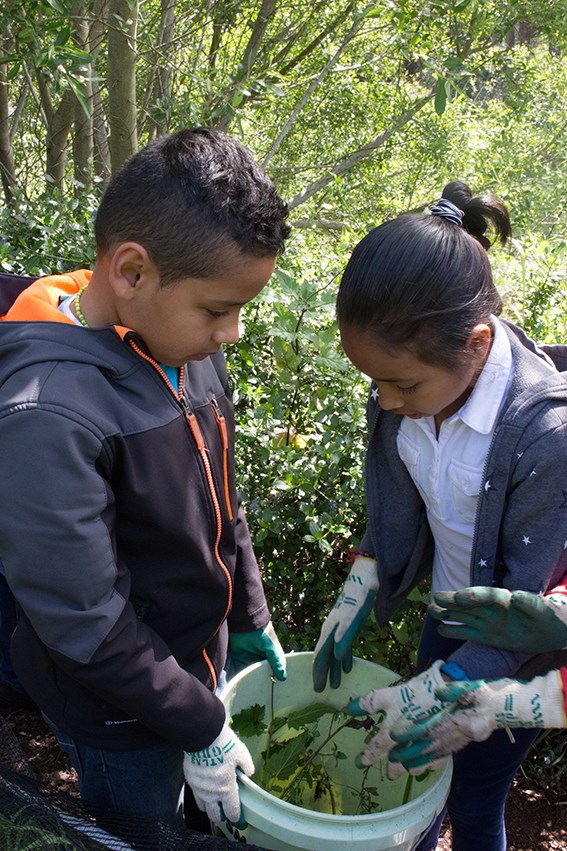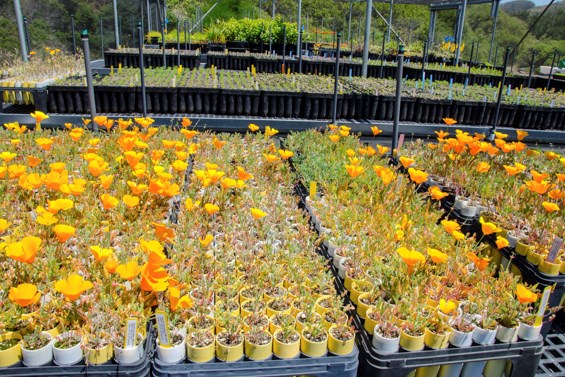 What do plants need to grow?
Seeds to Flowers calls young stewards to service at Golden Gate National Parks' native plant nurseries. Here is a special opportunity for your students to partake in Service Learning activities side-by-side with National Park Service staff at the Presidio or Fort Funston or the Marin Headlands. Stewardship activities vary with season and nursery needs, but might include planting, spreading woodchips, weeding, and pot-washing. Students will learn about the plant life cycle as they tour the native plant nurseries where we grow plants for park restoration. They deepen their sense of their natural surroundings as they peek into microscopes, step into the mist house, and study the gardens. A fun and meaningful experience to engage your class in nature and service.
Seeds to Flowers uses the Understanding by Design framework, aligns with the Next Generation Science Standards, and incorporates principles of Service Learning and community service.

Please click here for the Seeds To Flowers Understanding by Design grid.
Please click here for a PDF of the Teacher's Guide.
Seeds to Flowers is structured in two parts:

Classroom preparation – lessons delivered by the teacher with resources provided by the park
Field session – students engage in hands-on nursery work and discuss needs of plants

Last updated: October 19, 2018