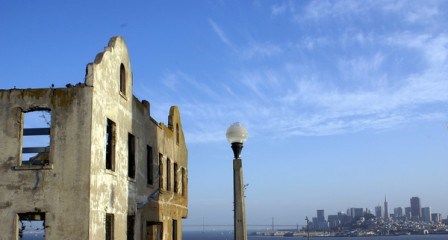 Click here to apply for Parks as Classrooms programs.
Inquiry with a Ranger
Alcatraz Uncovered initiates 6th-8th grade archeologists into the mysteries of time as they uncover layers of human history on the island.
Unlocking Alcatraz challenges emerging high school political scientists to consider the impact of activism on the American Justice System and Civil Rights in the late 20th century.