Rocks on the Move: Geology Inquiry for Grades 6 - 12
This program will not be offered virtually during the 2021-2022 school year. Please check back next school year for program opportunities.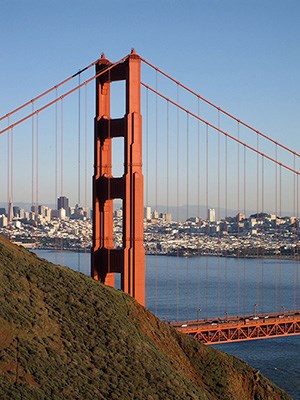 Rocks on the Move brings young geologists to the scenic Marin Headlands, where the science of plate tectonics unfolds in the landscapes around us. Through both individual and small group work, students use geologic maps, historic photos, data from local scientific studies, and framed transparencies to find evidence of deep seafloor processes, including volcanism, deposition, fossilization, past climates, and tectonic plate movements.

Using skills honed during the National Park Service pre-trip classroom session, students pose questions to investigate during their trip to the park. While at Point Bonita or Rodeo Beach, students collaborate to predict how natural and human impacts may change these landscapes.

Rocks on the Move uses the Understanding by Design framework, and aligns with Next Generation Science Standards and Common Core Standards. Programs are framed by the Essential Question - "How do I recognize geologic change in my environment?"
Rocks on the Move programs are structured in three parts:
1. Classroom Preparation - lessons delivered by the teacher and NPS staff with resources provided by the park

2. Field Session - the park experience during which students investigate seafloor rocks and climate change, engage in scientific inquiry, and discuss the challenges of the scientific process

3. Classroom Assessment - opportunities for students to demonstrate what they have learned through written reflections gleaned from classroom activities and the park visit

To serve students from the broadest range of abilities and interests, we offer teachers three distinct Rocks on the Move education programs.

Click on the photos below to learn more about the three options: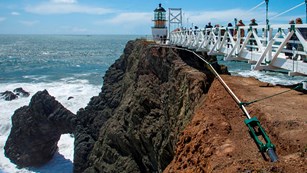 Rocks on the Move at Point Bonita
Explore ancient underwater volcanoes along a dramatic trail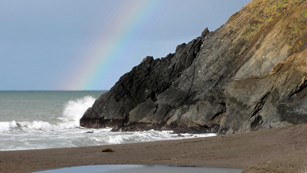 Rocks on the Move at Rodeo Beach
Feel Earth's history in the rainbow sands on Rodeo Beach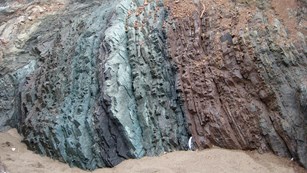 Planktonic Landscapes
Discover the power of microscopic plankton - intended for grades 7-12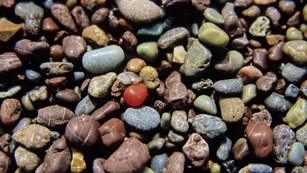 The "Rock Quarry"
Access geology lessons for secondary grades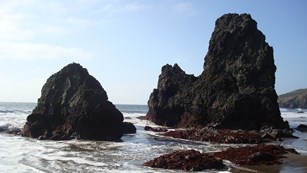 Rock! Pattern! Systems!
Explore seafloor discoveries for fourth grade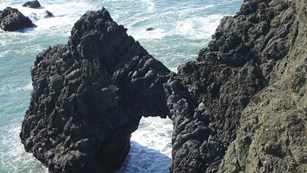 PARK Teachers Geology
Find geology resources for new teachers and college credential candidates

Watch: Introduce your students to being field geologists
This video introduces your students to being field geologists.

Duration:

7 minutes, 2 seconds
This video introduces your students to being field geologists.

Duration:

8 minutes, 53 seconds
This video introduces your students to being field geologists.

Duration:

7 minutes, 4 seconds
Last updated: September 1, 2021