Point of Inquiry
Grade 4
All teachers new to Point of Inquiry must attend the Teacher Workshop on February 1, 2020.
How can buildings and artifacts help me to see the history of a place?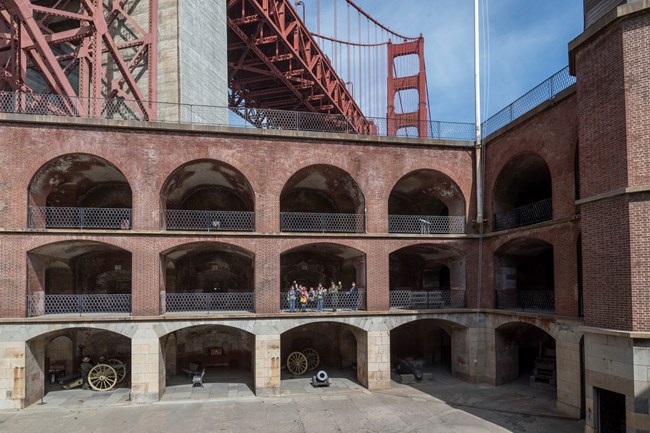 Point of Inquiry transports students to Gold Rush Fort Point to imagine another time and place. Through both individual and small group work, students use primary sources such as historic photographs, artifacts, and maps to place the fort in its historic context. At Fort Point, students investigate and pose information questions and questions for deeper meaning as they construct their own interpretation of the significance of Fort Point when San Francisco emerged as the commercial hub of the West Coast.
Program Description
Point of Inquiry uses the Understanding by Design framework, incorporates Common Core Standards and Standards for Literacy in History/Social Studies.
Point of Inquiry is framed by the Essential Question – "How can buildings and artifacts help me to see the history of a place?"
Point of Inquiry is structured in four parts:
Classroom Preparation - Teacher delivers lessons with resources provided by NPS.
Classroom Pre-Site Visit - Ranger visits your classroom to prepare students for the park field session.
Field Session - Students engage in historic inquiry.
Classroom Assessment - Students have opportunities to demonstrate what they have learned from their field trip.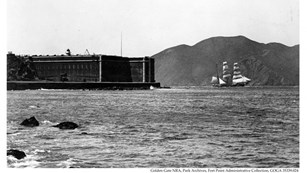 Point of Inquiry Teacher Guide
Find teacher guide and curriculum for Point of Inquiry.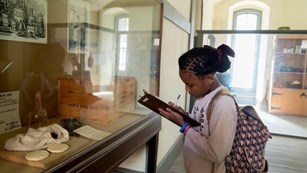 Student Toolbox
Find background reading material for your students to prepare for their visit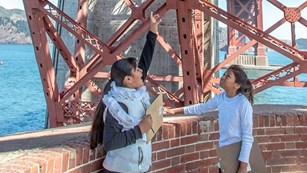 Behind the Bricks
Explore the self-guided investigation program at Fort Point
Watch: Introduce your students to being field historians
Last updated: January 6, 2020