Magic Windows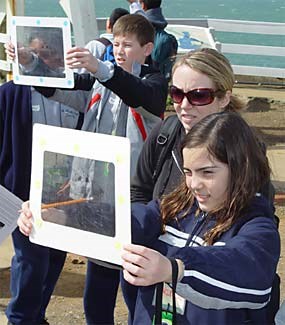 Using the Magic Window teaching tool facilitates a "hands-on" discussion of the essential question of our geology curricula: How do I recognize geologic change in my environment? Looking through the transparency, you can see two time periods simultaneously. The transparency helps you generate questions about how and why changes occur in the landscapes you view.
The Magic Window technique can be part of an inquiry discussion in the classroom, outdoors, or in your neighborhood. Although this teaching tool was developed for our geology curricula, Magic Windows could be used in a variety of disciplines in which time and landscape are components.
Click on the links below to learn more.
Download the student inquiry worksheet:
View a video demonstration of a Magic Window in use (coming soon).
Last updated: February 28, 2015