Petal Pushers
Grade 3
All teachers new to Petal Pushers must attend the Teacher Workshop TBA.
Please see link at bottom of the page for the Petal Pushers introductory video.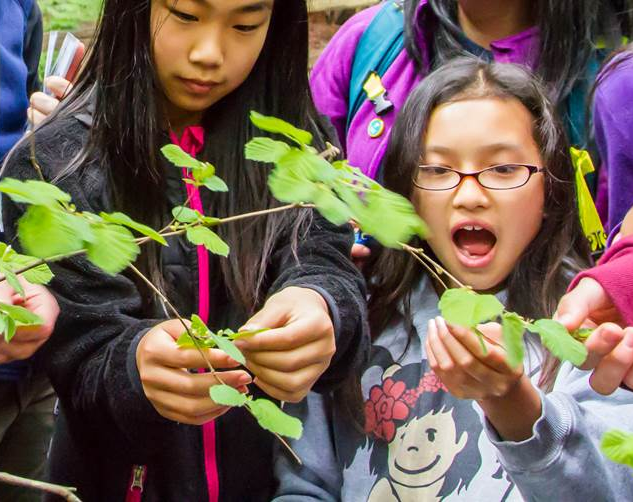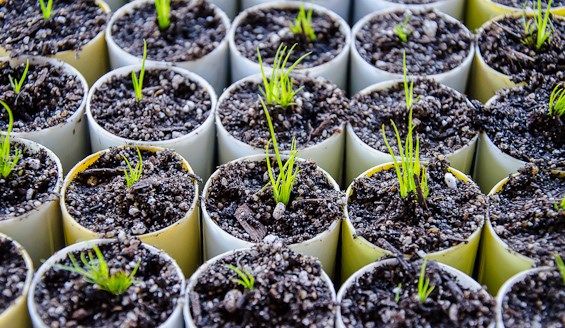 Petal Pushers brings your knee-high naturalists to the Presidio, Fort Funston, or Marin Headlands Native Plant Nurseries for an A-Z indigenous plant adventure. Through individual and group work, students engage in scientific inquiry and prediction as they explain how plants adapt for survival. At the nursery, students investigate and pose information questions and questions for deeper meaning as they construct their own understanding of adaptation and life cycles of plants. A fun and effective interdisciplinary approach to connect your class to nature and ecology!
Petal Pushers uses the Understanding by Design framework, and aligns with the Next Generation Science Standards and Common Core Standards.
Please click here for the Petal Pushers Understanding by Design grid.
Please click here for a PDF of the teacher's guide and program description.
Program Description

Petal Pushers is framed by the Essential Question – "How do plants reveal their secrets?"


Petal Pushers is structured in three parts:
Classroom preparation – lessons delivered by the teacher with resources provided by the park

Field session – the nursery experience in which students engage in scientific inquiry and discuss stewardship ethics
Classroom assessment - opportunities for students to demonstrate what they have learned through writing stories or illustrated poems based on evidence gleaned during the program
Information about the Petal Pushers Program, with the same information repeated in English, Spanish, and Chinese.

Duration:

6 minutes, 50 seconds
Information about the Petal Pushers program, audio described, with the same information repeated in English, Spanish, and Chinese.

Duration:

8 minutes, 54 seconds
Information about the Petal Pushers Program, open captioned, with the same information repeated in English, Spanish, and Chinese.

Duration:

6 minutes, 50 seconds
Last updated: June 5, 2019