Behind the Bricks
Grades 4-5
Reservations required for Behind the Bricks. Please call (415) 561-2829.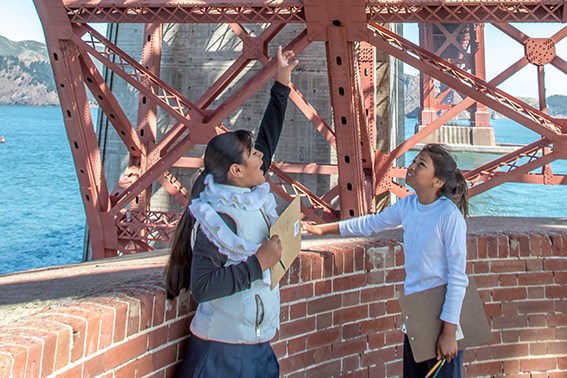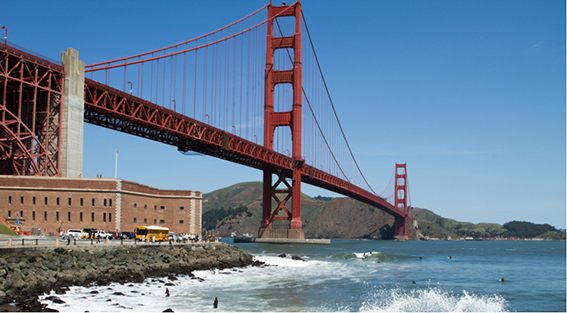 On this self-guided investigation, crafty time travelers discover everyday life in 1860s Fort Point. Students uncover the stories of soldiers, laundresses, stonemasons, and more. San Francisco has the only massive brick and granite seacoast fortification on the West Coast. At the height of the Gold Rush, Fort Point was built and garrisoned with soldiers ordered to protect the city, its harbor, and the maritime resources that sailed through it. Activities and observations help students uncover the daily lives of soldiers and the intricate work of stonemasons.
Behind the Bricks
will help your students understand how and why forts were built.
Behind the Bricks
uses the Understanding by Design framework, incorporates Common Core Standards and Standards for Literacy in History/Social Studies. Program Description.
Program Description
Behind the Bricks
is framed by the Essential Question – "What stories do forts tell?"
Classroom preparation – lessons delivered by the teacher with resources provided by the park
Field session – the fort experience in which students investigate the fort and construct their own interpretation
Classroom Assessment – opportunities for students to demonstrate what they have learned through essays based on evidence gleaned from primary sources and the fort visit
National Park Service staff will greet you and your class when you arrive at Fort Point. Staff will present a brief introduction on the fort's place in San Francisco history. Please have your students prepared to work in small groups.
Last updated: July 21, 2017