Internships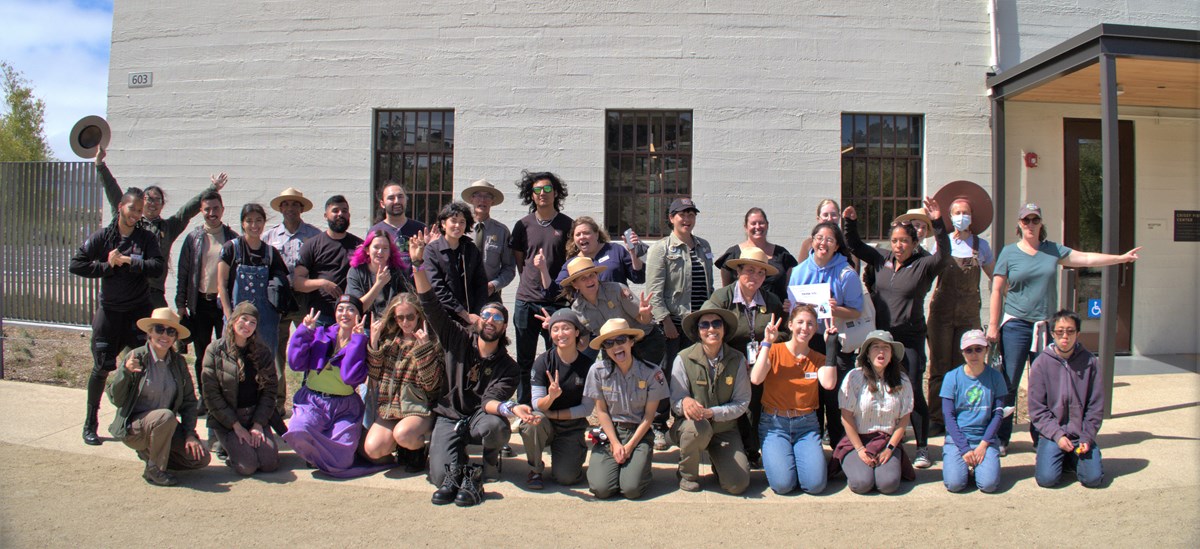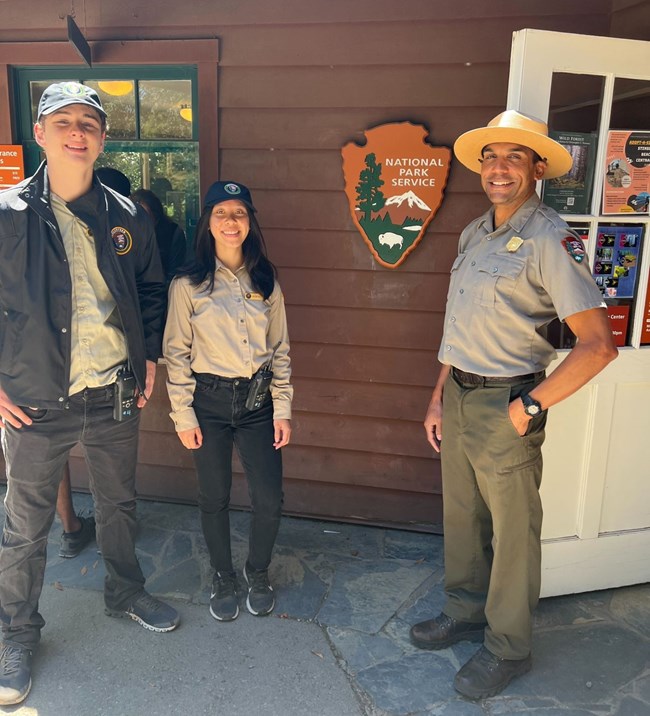 The Golden Gate Park Internship Experience (GOGA PIE) at the Golden Gate National Recreation Area, Fort Point National Historic Site, and Muir Woods National Monument is a partnership program of the National Park Service (NPS) and the Golden Gate National Parks Conservancy (GGNPC). It is a cornerstone park program, providing professional development and career pathway opportunities for youth and young adults, while supporting real needs of park management. A wide range of positions are available, including those working with business management, education and youth programs, volunteer program management, communications and media, natural and cultural resources, historical interpretation, public affairs, park planning, and more. Internships vary in length and can be part-time to full-time. They incorporate specialized training, professional skill building, and career development. Internships are immersive experiences, where interns learn by working with staff mentors to support critical park projects, while also bringing new ideas and a renewed energy to our park and staff. Together with our partners we are fostering a passion for our parks and open space, investing in our community, and cultivating our future work force.
Program Goals
Create immersive opportunities for young people to gain work and leadership skills through practical experience, interactive learning, essential skill building, and specialized training.
Engage local audiences and broaden our community outreach, especially to youth from racially and ethnically diverse backgrounds that have been traditionally underserved.
Offer transformative experiences that build deep connections to our public lands.
Encourage and provide a ladder of learning and career pathways from interns to staff.
Cultivate our future workforce and next generation of leaders.
Provide support to meet real needs of park programs, management, and staff.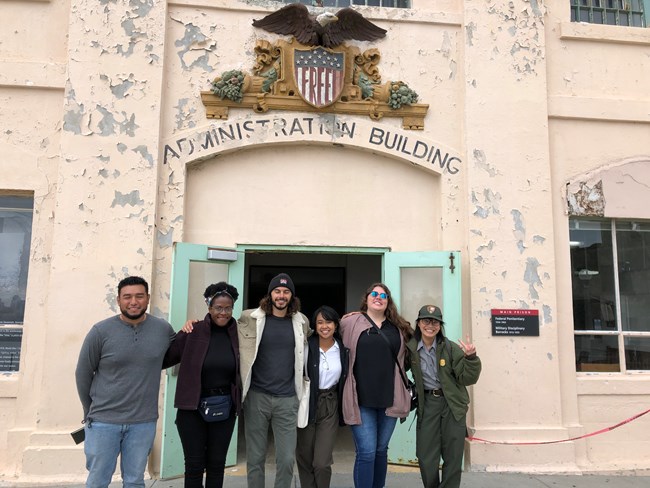 Partnerships
The National Park Service collaborates with a selection of youth partner organizations to create internship opportunities. Our youth partners provide the backbone support so that the National Park Service staff are able to provide the "in-the-field" mentorship to all our interns.

Current youth partner organizations at the Golden Gate National Recreation Area, Fort Point National Historic Site, and Muir Woods National Monument include (and are not limited to):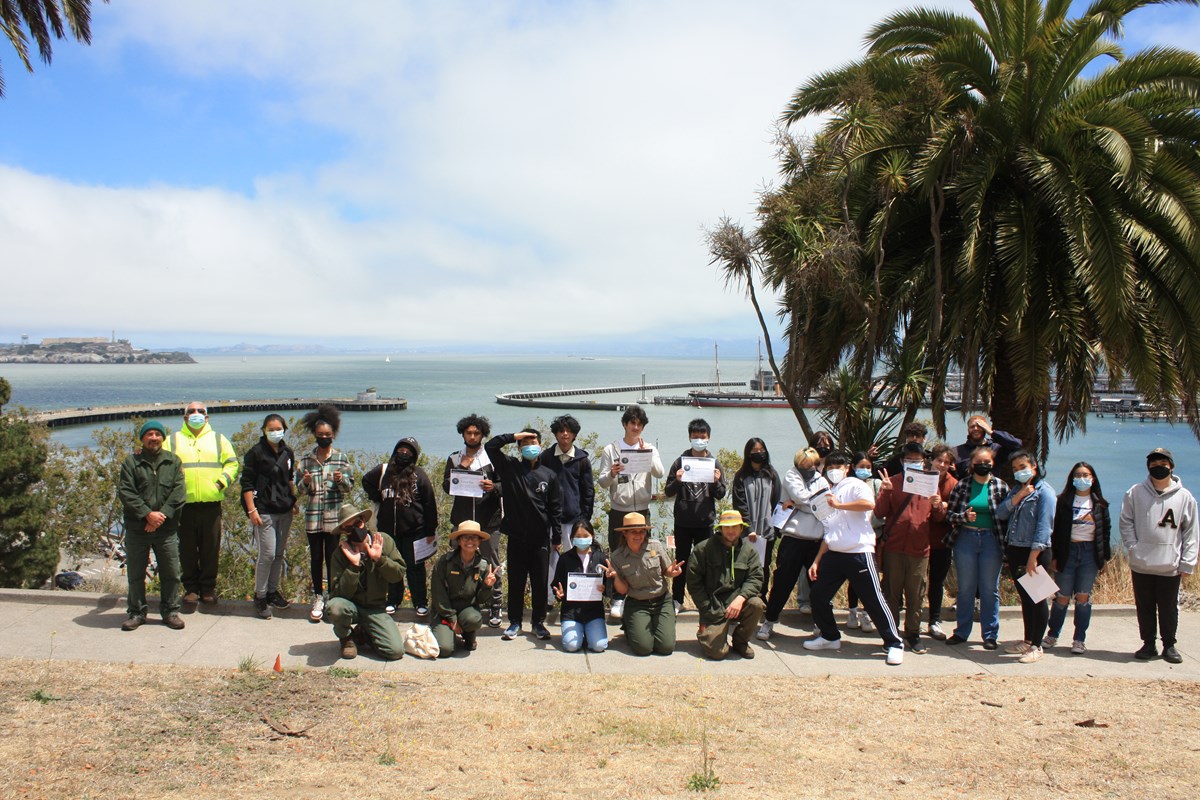 Who is Eligible?
Due to the diversity of our communities and partners, we strive to create opportunities that can be available to all. To that end, we partner with many local, regional, and national youth serving organizations who have different eligibility requirements. Check with each individual youth partner and position for these requirements.
Current Internships (Fall 2022):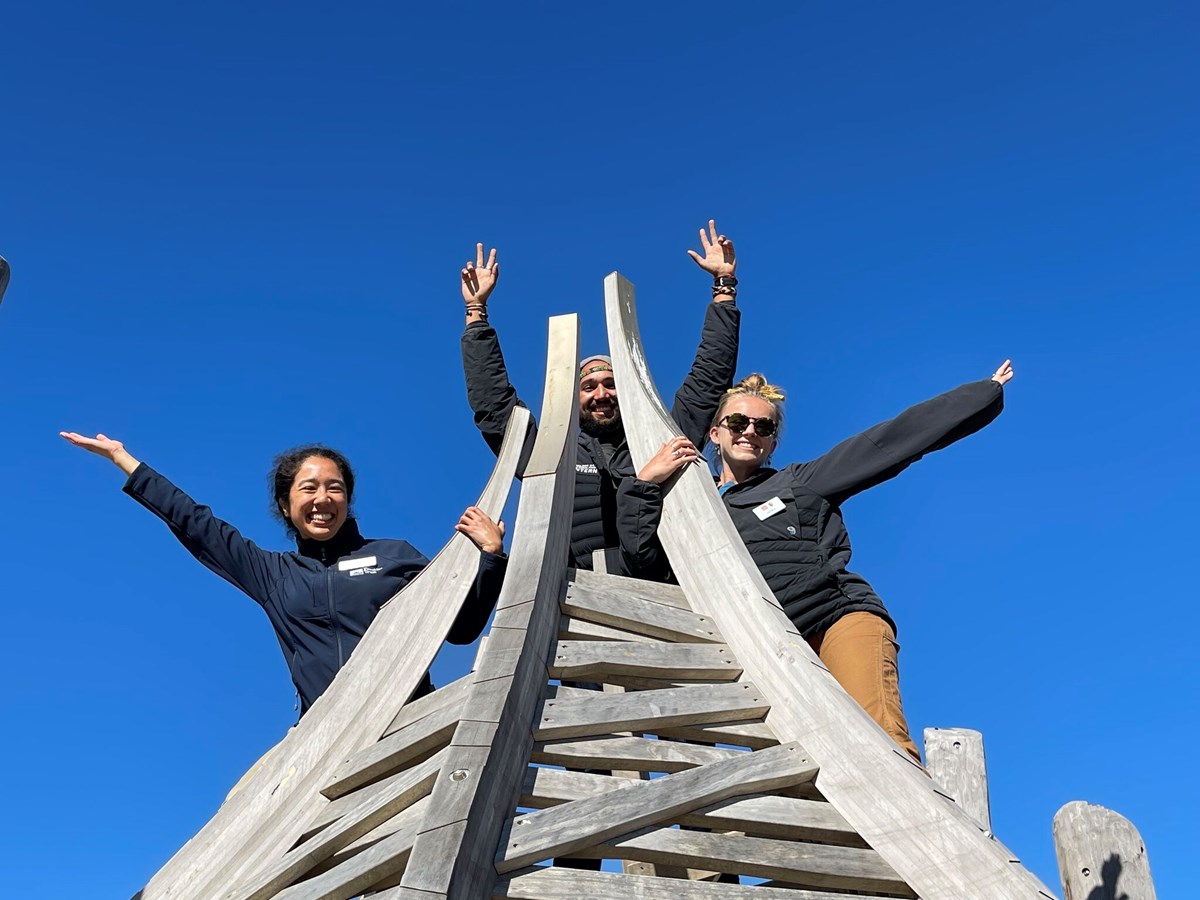 Programs and Timelines:
Each year the park partners with these following organizations to offer signature internship programs unique to the Golden Gate National Recreation Area.
Dr. Nina S. Roberts Academic Internships: Through this program, local and diverse cohorts of college youth are engaged in immersive park experiences to enhance classroom learning. Internships are open to all enrolled students and majors from San Francisco State University, City College of San Francisco, and College of Marin. Interns receive a $75.00 daily stipend and an opportunity for academic credit.

Positions expected to open in February 2023
Internships will run May 2023 - August 2023 for 10 weeks

Environment for the Americas Internships: Environment for the Americas has partnered with the National Park Service to offer year-long internship opportunities in the natural resource field for diverse, under-represented young adults at Golden Gate National Recreation Area.

Recruitment for 2023 is underway
10 interns will be serving for a 1-year term from October 2022 - October 2023
Connect with us:
Questions or comments about internships: e-mail us!
Last updated: November 16, 2022