Cross-posted from
San Francisco Maritime National Historical Park
. For project updates contact SF Maritime at (415) 561-7000.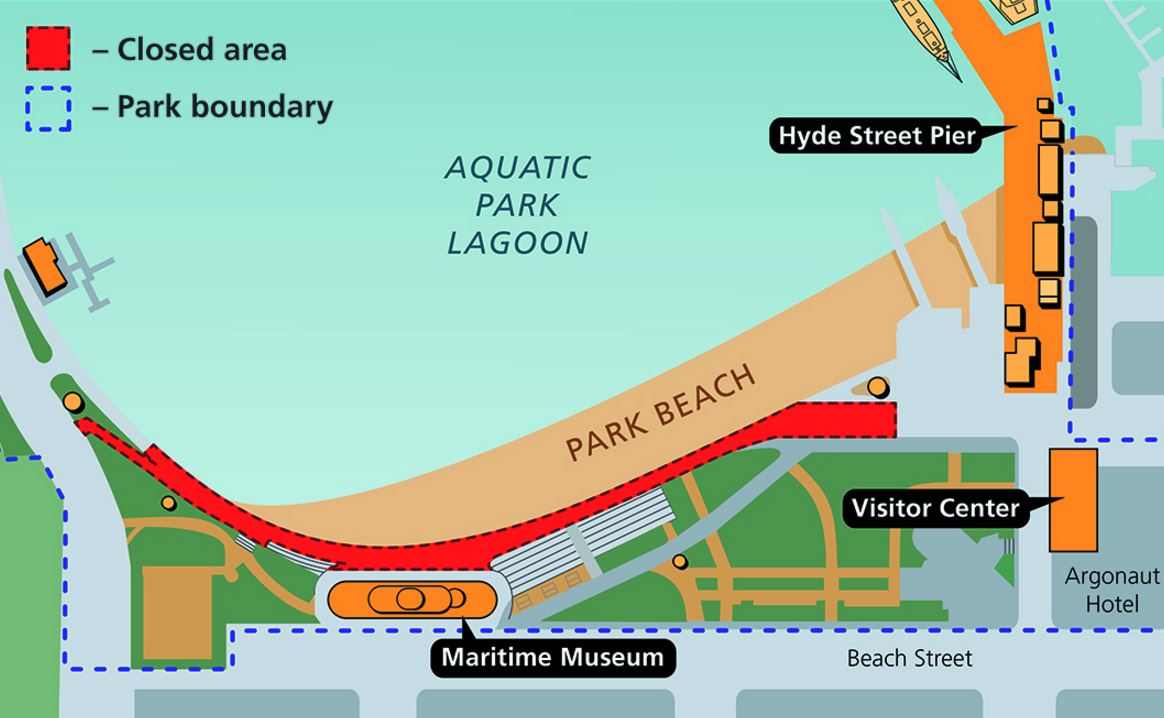 SF Maritime will be removing the railroad tracks from the Aquatic Park Promenade between Jefferson Street and Van Ness Avenue, and re-paving the area. The project is scheduled to begin October 2016, shortly after Fleet Week, and continue through early 2017.
The Promenade will be completely closed during the construction period. Other areas of the park will remain open, and the beach will be accessible from Jefferson Street.
The railroad tracks, though an historic feature of the Aquatic Park National Landmark District, were identified as contributing to an unsafe environment for the 4.2 million visitors who enjoy the park and its urban beach.