Freedom Of Information Act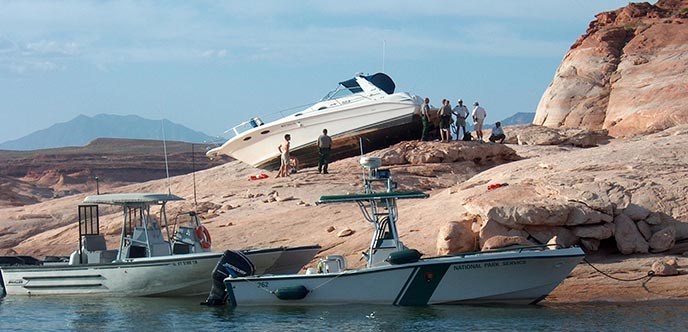 Since 1967, the Freedom of Information Act (FOIA) has provided the public the right to request access to records from any federal agency. It is often described as the law that keeps citizens in the know about their government. Federal agencies are required to disclose any information requested under the FOIA unless it falls under one of nine exemptions which protect interests such as personal privacy, national security, and law enforcement.
The FOIA also requires agencies to proactively post online certain categories of information, including frequently requested records. As Congress, the President, and the Supreme Court have all recognized, the FOIA is a vital part of our democracy.
Before you request a document directly from us, check the FOIA database or the National Park Service's FOIA Reading Room to make sure it is not already there.
While there is no form to request a document, all FOIA requests must come in writing. FOIA requests can be mailed to:
Glen Canyon National Recreation Area
FOIA Request
PO Box 1507
Page, AZ 86040
Glen Canyon National Recreation Area will process requests in the order of receipt. The time it takes to respond to a request will vary depending on the complexity of the request and the backlog of requests already pending. Please remember to be as specific as possible when making a request - it will help us get the information to you faster.


Last updated: August 26, 2015