Natural Heritage
To protect a dynamic tidewater glacial landscape and associated natural successional processes for science and discovery in a wilderness setting.
The presidential proclamation 1733, signed by President Calvin Coolidge on February 26, 1925, established Glacier Bay National Monument for these reasons:
there are around Glacier Bay on the southeast coast of Alaska a number of tidewater glaciers of the first rank in a magnificent setting of lofty peaks, and more accessible to ordinary travel than other similar regions of Alaska;
the region is said by the Ecological Society of America to contain a great variety of forest covering consisting of mature areas, bodies of youthful trees that have become established since the retreat of the ice, which should be preserved in absolutely natural condition, and great stretches now bare that will become forested in the course of the next century;
this area presents a unique opportunity for the scientific study of glacial behavior and of resulting movements and development of flora and fauna and of certain valuable relics of ancient interglacial forests;
the area is also of historic interest having been visited by explorers and scientists since the early voyages of Vancouver in 1794, who have left valuable records of such visits and explorations.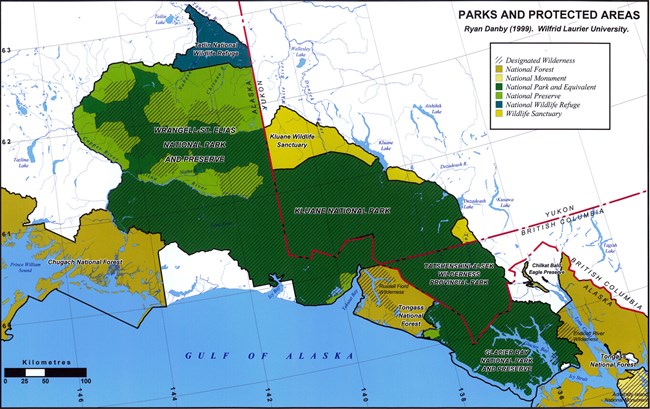 Wilderness Area
World Heritage Site
Kluane /Wrangell-St. Elias /Glacier Bay /Tatshenshini-Alsek World Heritage Site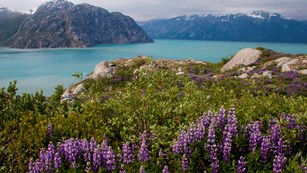 What's So Special About Glacier Bay?
Glaciers, mountains, wildlife, history, homeland, adventure, challenge, wilderness, research....and more!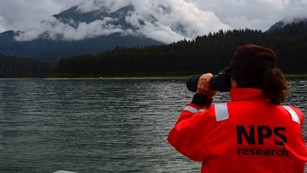 Science and Research in Glacier Bay
From summit to sea, Glacier Bay is a living laboratory filled with opportunities for wide ranging research and study.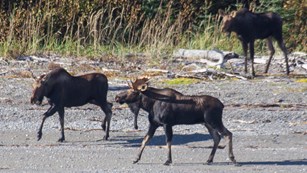 Wildlife
Explore a wide variety of creatures who inhabit the bay.
Last updated: March 4, 2019