Glacier Bay Ranger Podcast Series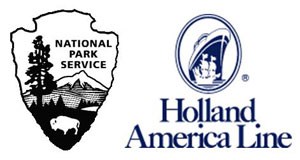 In an unprecedented effort to document the many unique splendors of this national treasure, Holland America has teamed up with the National Park Service to produce exclusive one-on-one audio interviews with Glacier Bay's foremost experts on a wide range of fascinating topics.
Radio personalities and hosts of Holland America's Art Tours, Paul Lasley and Elizabeth Harryman bring you inspiring insights into this land of scenic and natural wonders. They worked with the National Park's rangers, scientists and naturalists to allow you this rare insider's view into the science and wild beauty of Glacier Bay National Park.
Listen Here:
16 different interviews!

Welcome and Tips

Cherry Payne, former Glacier Bay National Park Superintendent shares her insights on what makes the park so special. Then Park Ranger Randy Thomas provides some helpful tips on how to get the most out of your Glacier Bay cruise experience.

Credit / Author:

NPS & Holland America

Date created:

2020-10-14 00:00:00.0

Wilderness

Join Park Ranger Marylou Blakeslee as she shares her thoughts on how wilderness areas such as Glacier Bay enrich our lives.

Credit / Author:

NPS & Holland America

Date created:

2020-10-14 00:00:00.0

Early Explorers

When the early explorers first sighted Glacier Bay, it was more glacier than bay. Join Park Ranger Kevin Richards in a lively recounting of the early exploits and expeditions of yesteryear.

Credit / Author:

NPS-Holland America

Date created:

2020-10-14 00:00:00.0
A Park For Science

Lewis Sharman, park ecologist at Glacier Bay coordinates the park's multi-faceted research program. Discover why Glacier Bay attracts so many researchers from around the world and what they study.

Credit / Author:

NPS-Holland America

Date created:

2020-10-14 00:00:00.0
Birdlife to Watch For

Glacier Bay is home to abundant birdlife, and it is easy to spot from your ship. Listen as Park Ranger Tom VandenBerg discusses some of the bay's specialties, including puffins, bald eagles, and flying "potatoes."

Credit / Author:

NPS & Holland America

Date created:

2020-10-14 00:00:00.0

Recreation

Park Ranger Emma Johnson is a year-round resident of the Glacier Bay area and an avid outdoor enthusiast. On this podcast she highlights the great variety of outdoor activities that Glacier Bay offers in all seasons.

Credit / Author:

NPS & Holland America

Date created:

2020-10-14 00:00:00.0

Bears on the Beach!

For Tania Lewis, a wildlife biologist at Glacier Bay National Park, finding bears is easy. With binoculars and persistence, you too could spot a bear on the beach during your Glacier Bay cruise. Listen as Tania explains what Glacier Bay bears are up to.

Credit / Author:

NPS & Holland America

Date created:

2020-10-14 00:00:00.0

Sea Otters

Sea otters are a highlight for many Alaska cruise passengers. Park Ranger Emily Mount describes how otters flourish in the rich waters of Glacier Bay, and provides tips on spotting these charismatic mammals.

Credit / Author:

NPS & Holland America

Date created:

2020-10-14 00:00:00.0

Humpback Whales

Imagine spending your summer in a small boat among feeding humpback whales. That's just what Janet Neilson and Chris Gabriele do. As wildlife biologists who can recognize individual whales, they are working to create a complete "who's who" of Glacier Bay's whales. Listen and learn of the fascinating lives of these majestic animals, and the steps that the park is taking to protect them.

Credit / Author:

NPS & Holland America

Date created:

2020-10-14 00:00:00.0
Native Perspectives

Ken Grant serves as a management assistant at Glacier Bay, and he is also a respected Tlingit elder. The Tlingit People have a strong connection to their Glacier Bay homeland and Ken shares that priceless insight with us here.

Credit / Author:

NPS & Holland America

Date created:

2020-10-14 00:00:00.0

Tidewater Glaciers

What are the ingredients of a glacier? How do they move? What happens when they meet the sea? Park Ranger Jeff Pietka answers these questions and more to help you understand Glacier Bay's famous rivers of ice.

Credit / Author:

NPS & Holland America

Date created:

2020-10-14 00:00:00.0
Goats and Bears

Mountain goats are one of the easiest land mammals to find from the deck of a cruise ship, and Glacier Bay has a healthy population. Listen as Park Ranger Janene Driscoll describes life on a steep mountainside, and offers helpful hints on spotting these agile climbers?

Credit / Author:

NPS & Holland America

Date created:

2020-10-14 00:00:00.0

Plants from the Deck

Glacier Bay was first protected in 1925 as a world famous location to study plant life. What better place to observe how life returns after a glacier has wiped the slate clean? Even from the deck of your ship, changing patterns and colors are easily noticed. Listen as Park Ranger Fay Schaller illuminates the story behind the scenery.

Credit / Author:

NPS & Holland America

Date created:

2020-10-14 00:00:00.0
Last updated: April 14, 2015