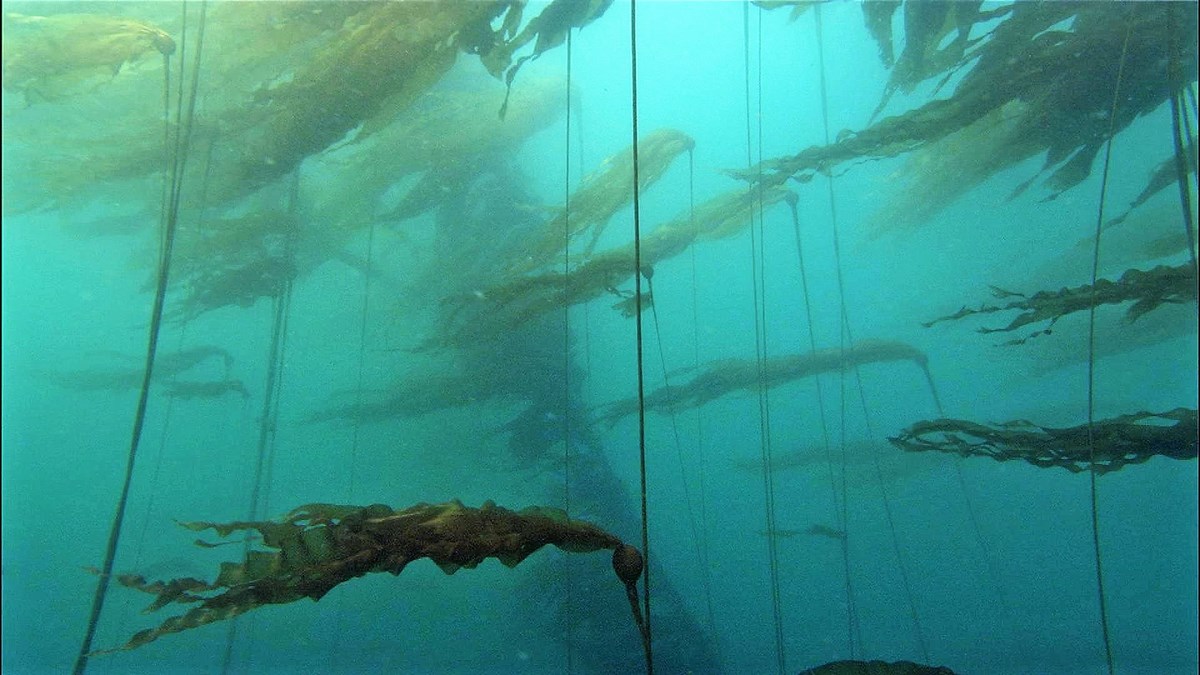 WHAT IS KELP?
Kelp might look like a tree but, really, it is a kind of large, brown algae and algae are members of the Protista kingdom. Growing up from the ocean floor about 2–30 meters, and as much as 20–30 cm above the ocean's surface.
Kelp does not have roots. Instead, it is secured by holdfasts that lock onto substrates made of rock, or cobble. Although it functions in a way like a root, holdfasts do not absorb nutrients. Its backbone, or stipe, grows upward from the holdfast; attached to the stipe are leaves or fronds, where photosynthesis takes place.
Gas bladders (pneumatocysts) keep the top parts of the kelp afloat. Two kinds of kelp grow on the eastern Pacific coast: giant kelp (Macrocystis pyrifera) and bull kelp (Nereocystis leutkeana). Giant kelp, a perennial, has a pneumatocyst on each blade. Giant kelp has been known to live as much as seven years. Bull kelp, on the other hand, is an annual plant and has only one pneumatocyst holding up its many blades.
Both kelp types live their lives in two stages: first, as spores, which are released from its parent as male or female plants, which produce sperm or eggs, fertilize and, then, grow into the kelp's second stage — as a mature plant.