Glacier Bay Soundscape Galleries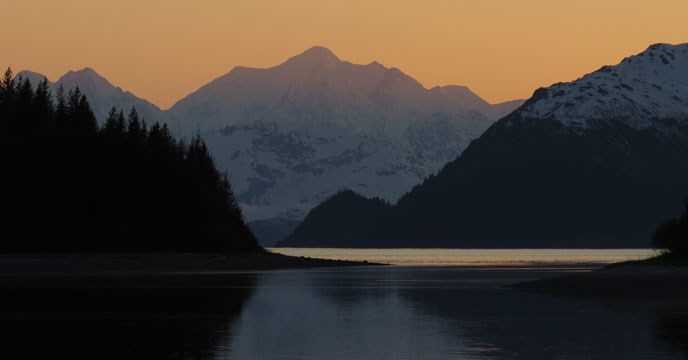 One of Glacier Bay's most magical resources are the natural sounds that surround you. Whether in front of a booming glacier, quietly paddling a remote cove, or enjoying the serene flute calls of thrushes in the rainforest, the voices of Glacier Bay will forever be a memorable part of the experience. Put on a set of headphones, close your eyes, and relish the natural symphonies of Glacier Bay.
Bartlett Cove Soundscape Gallery
Hear the lush sounds of the Alaskan coastal rainforest.
Lower Bay Soundscape Gallery
Glacier Bay's wilderness waters and rugged landscapes are filled with life and natural music.
Marble Islands Soundscape Gallery
Located in the middle of the bay, these remote islands are a bonanza for marine mammals and seabirds.
Glaciers Soundscape Gallery
Crashing glaciers, cracking ice, and fizzing bergs. Immerse yourself into the icy wilds of "Glacier Country" and listen to echoes of the Ice Age.
Last updated: March 28, 2016