Glacier Bay Bird Checklist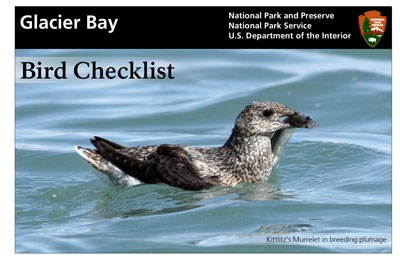 This bird checklist includes the 281 bird species found in Glacier Bay National Park and Preserve through February, 2016. A one-page abbreviated checklist (with species names and frequency listed only) is also available. A variety of field guides and bird reference materials are available at the park visitor centers and through Alaska Geographic.
This list is designed to help narrow the identification possibilities in specific habitats at various seasons. Common names and taxonomic order in this checklist follow those established by the American Ornithologist's Union through 2015.
Frequency Classification:

C: Common: Can expect to observe on 90% of field days in appropriate habitat.
F: Fairly Common: Can observe on 50-89% of field days.
U: Uncommon: Can expect to observe on less than half of field days.
R: Rare: 1-5 records are expected each year.
V: Very Rare: More than 2 records exist, but many years may go by without observations.
+ Accidental: No more than 2 documented records for the species.
Habitat:

a Alpine above treeline
c Coniferous forest
d Deciduous forest / thicket
f Freshwater; includes rivers, lakes, ponds, and streams
m Marshes, estuaries, and freshwater above tidal influence
o Open, lightly vegetated early successional stages or beach meadows.
s Inshore and offshore saltwater
t Tidelands; includes all habitats subject to regular inundation.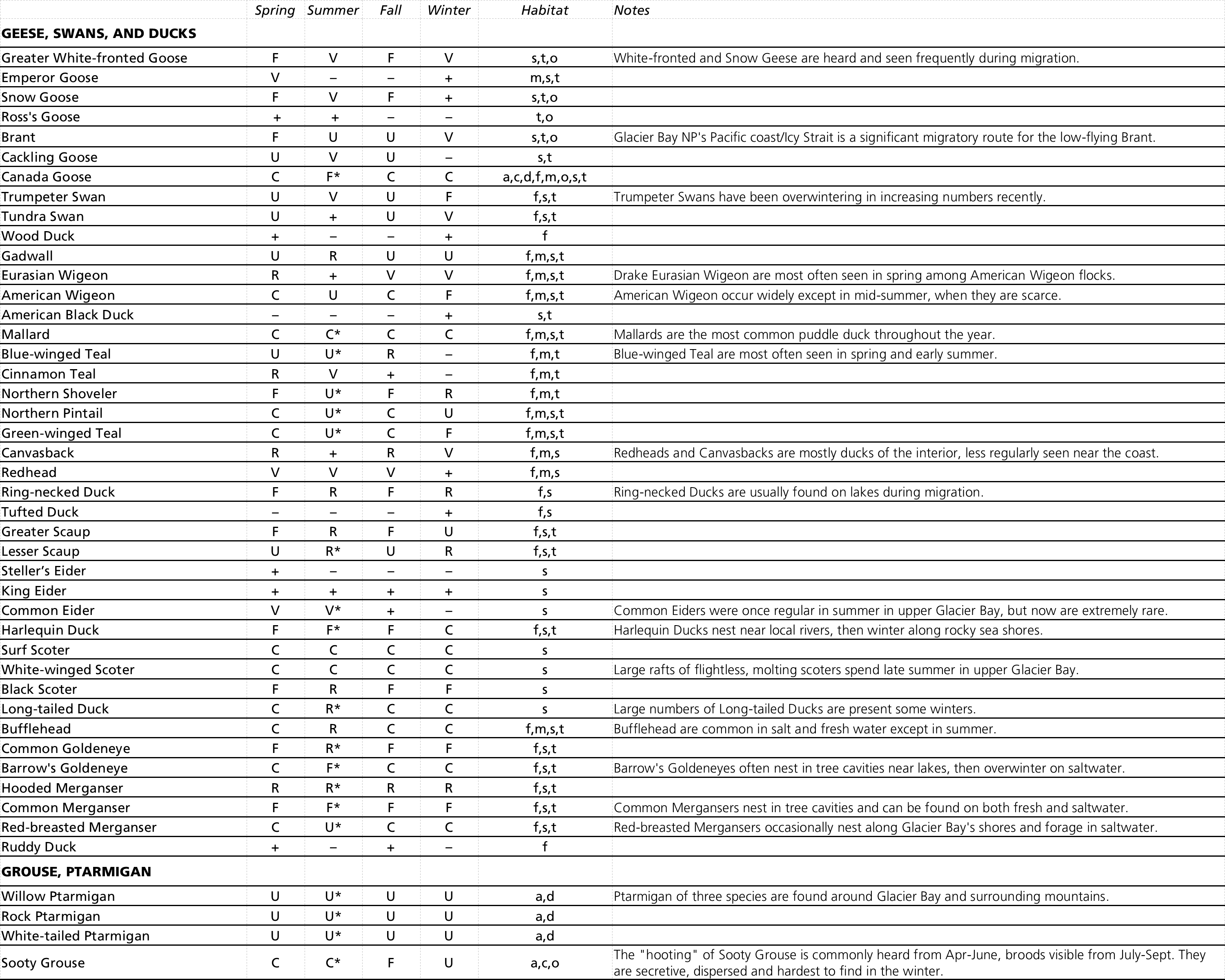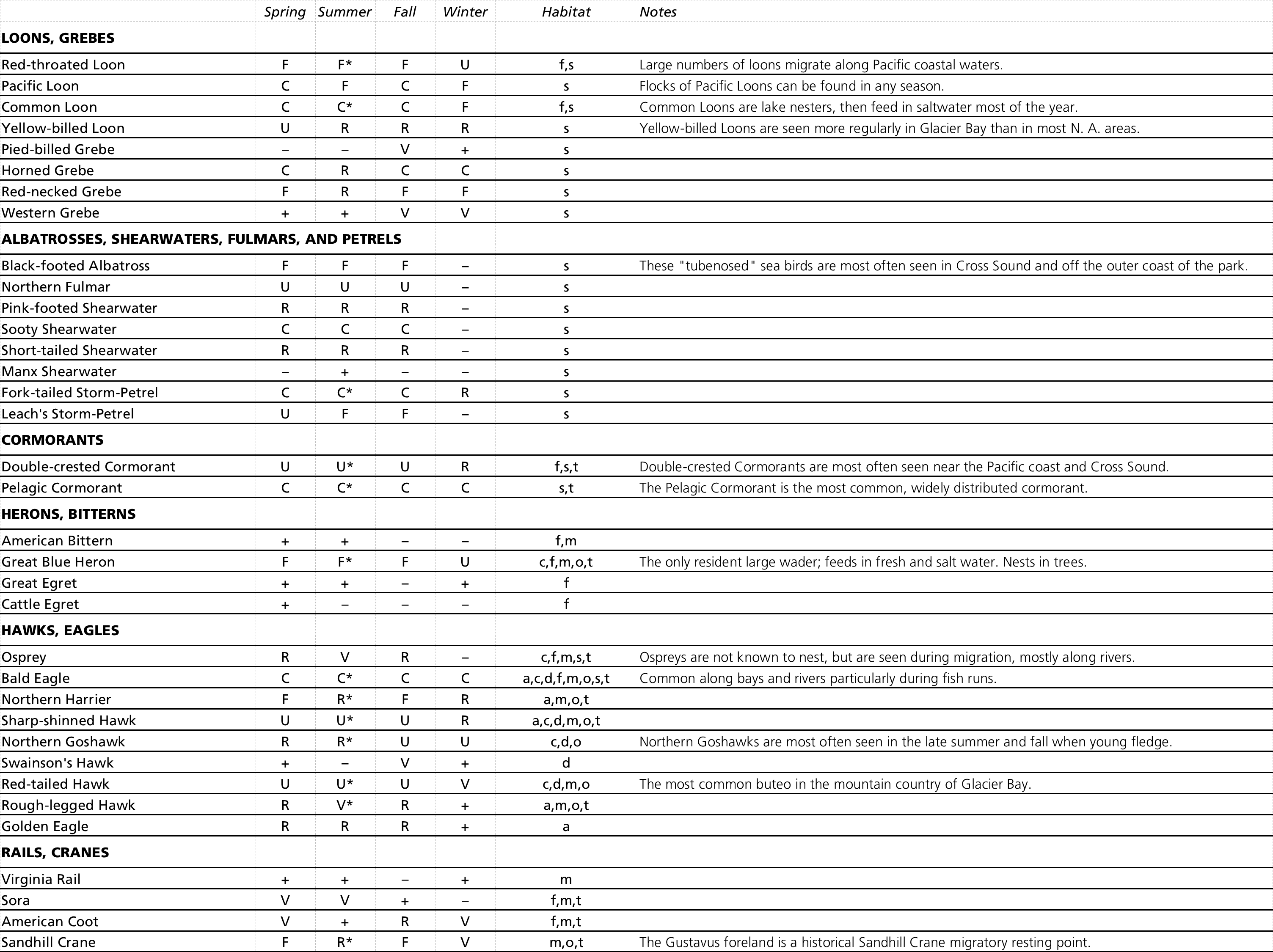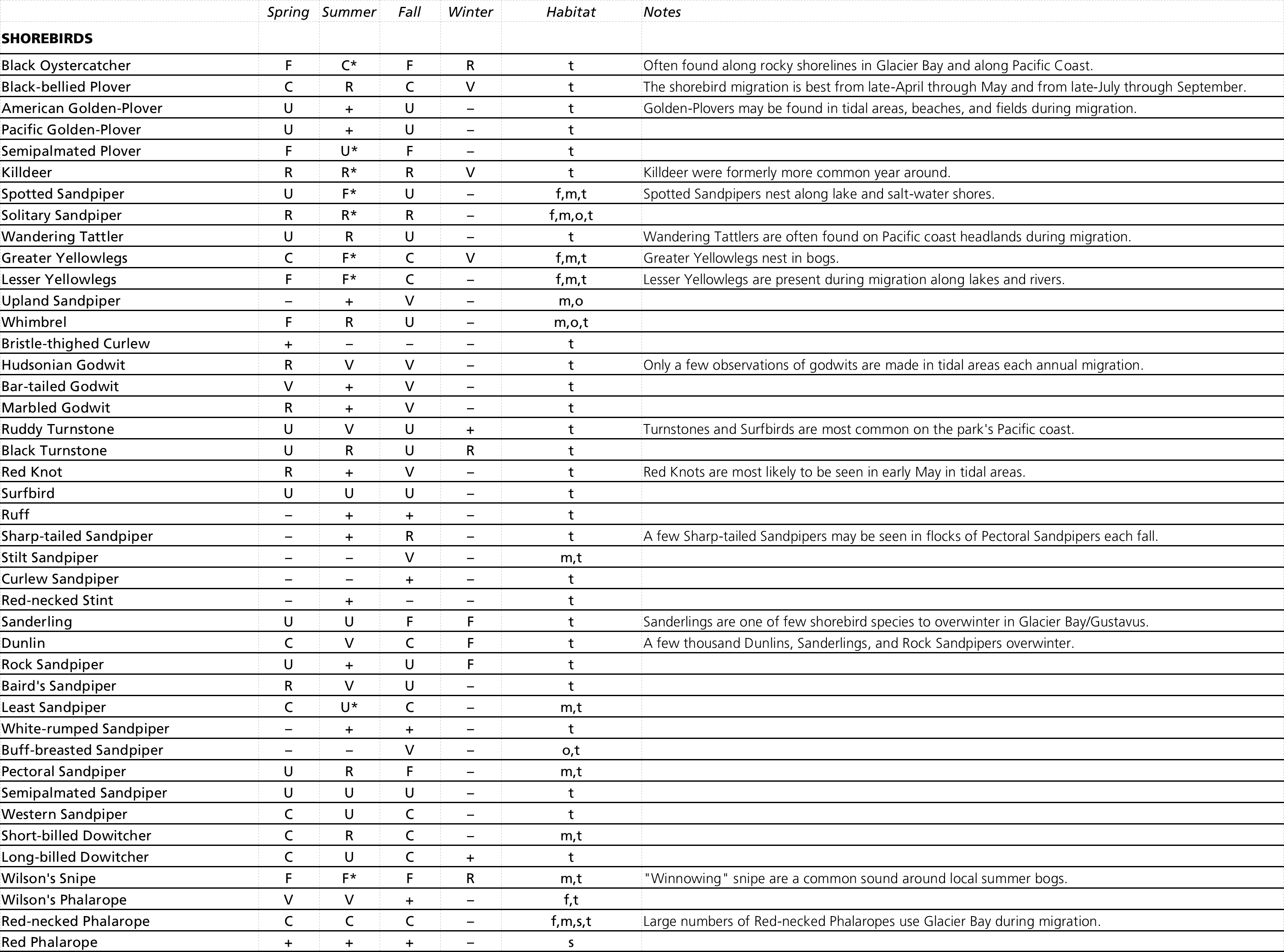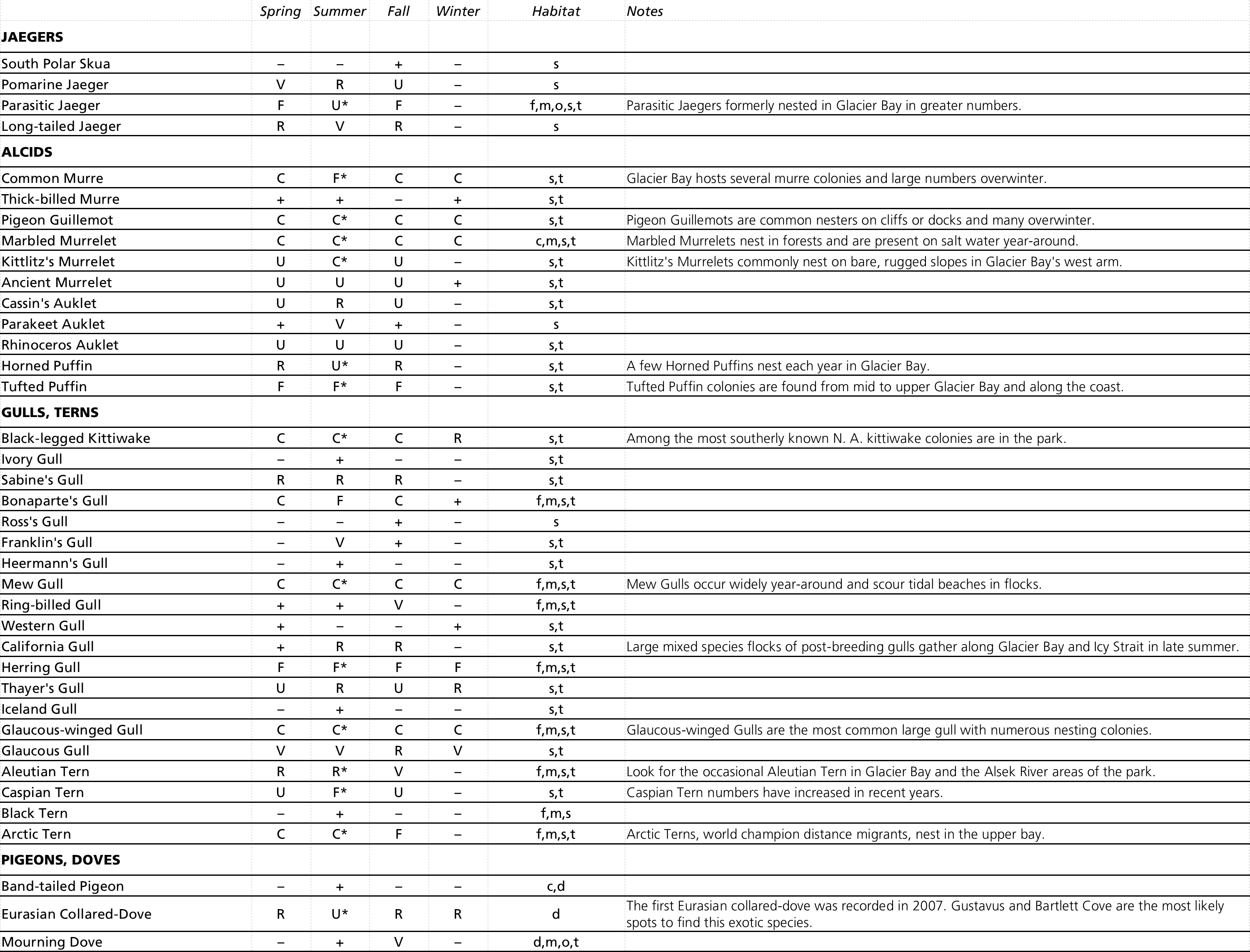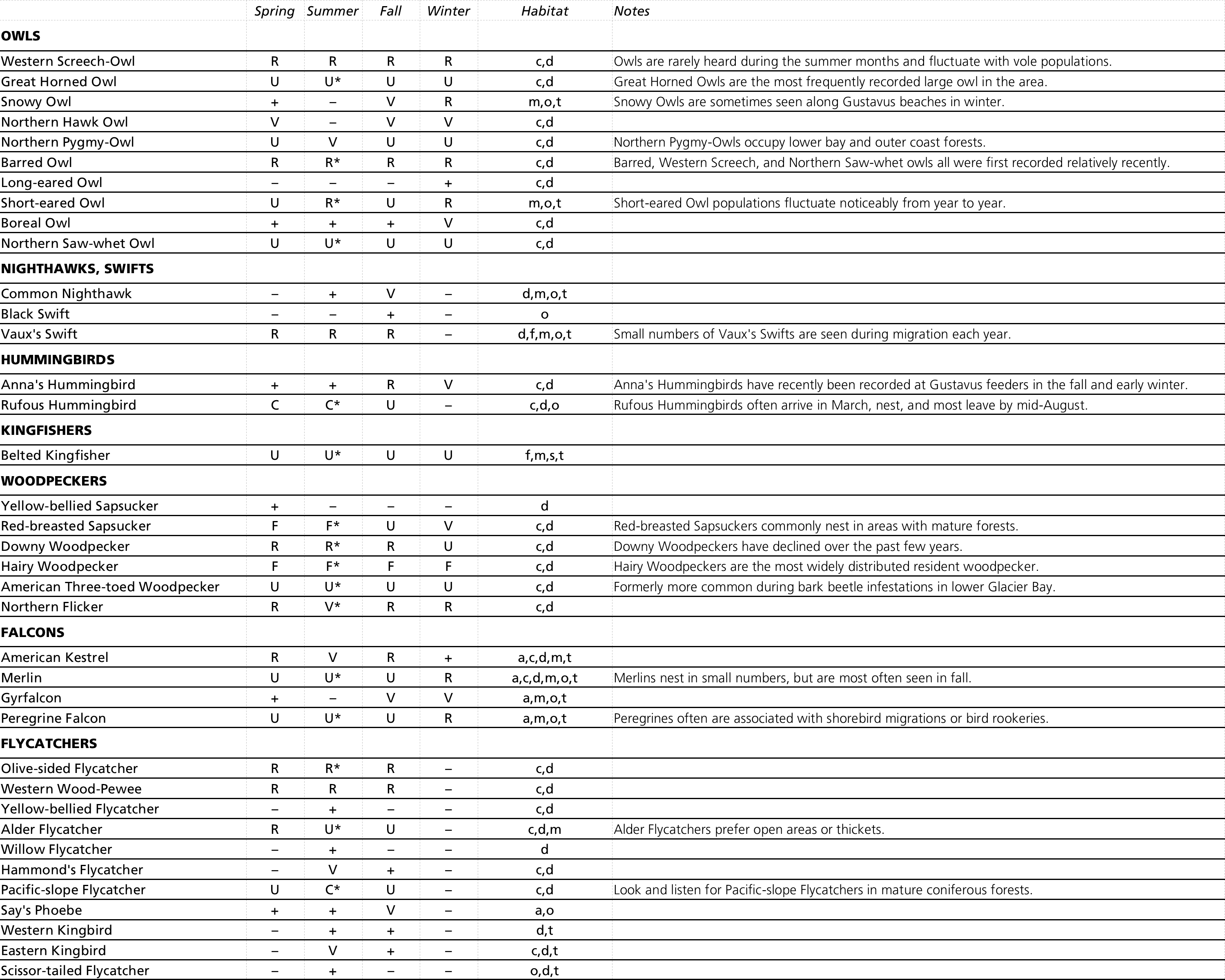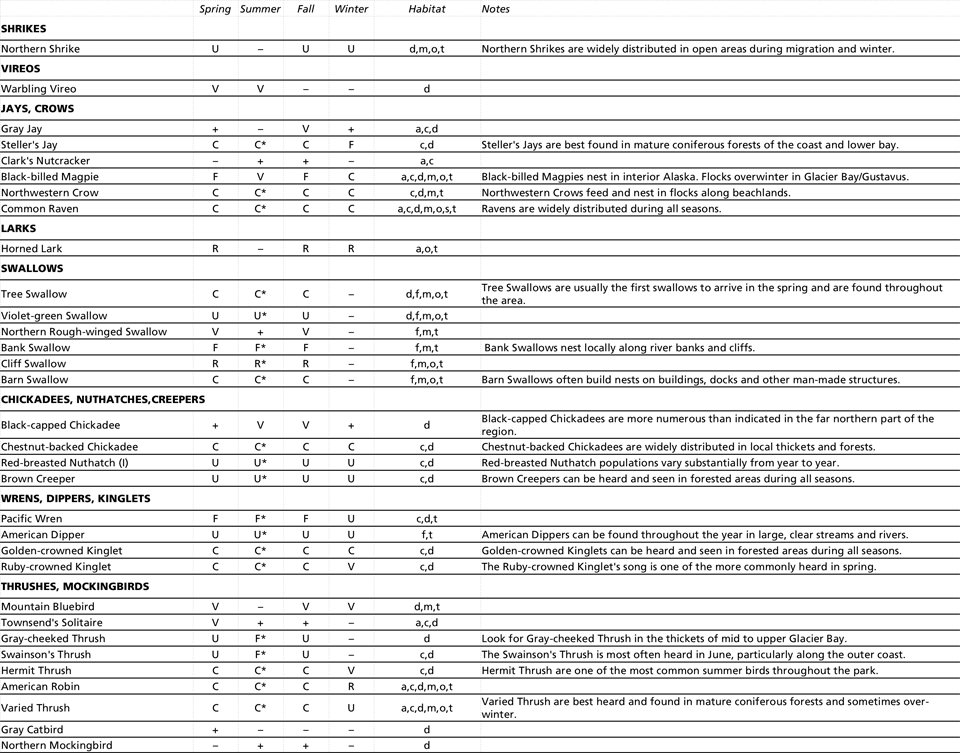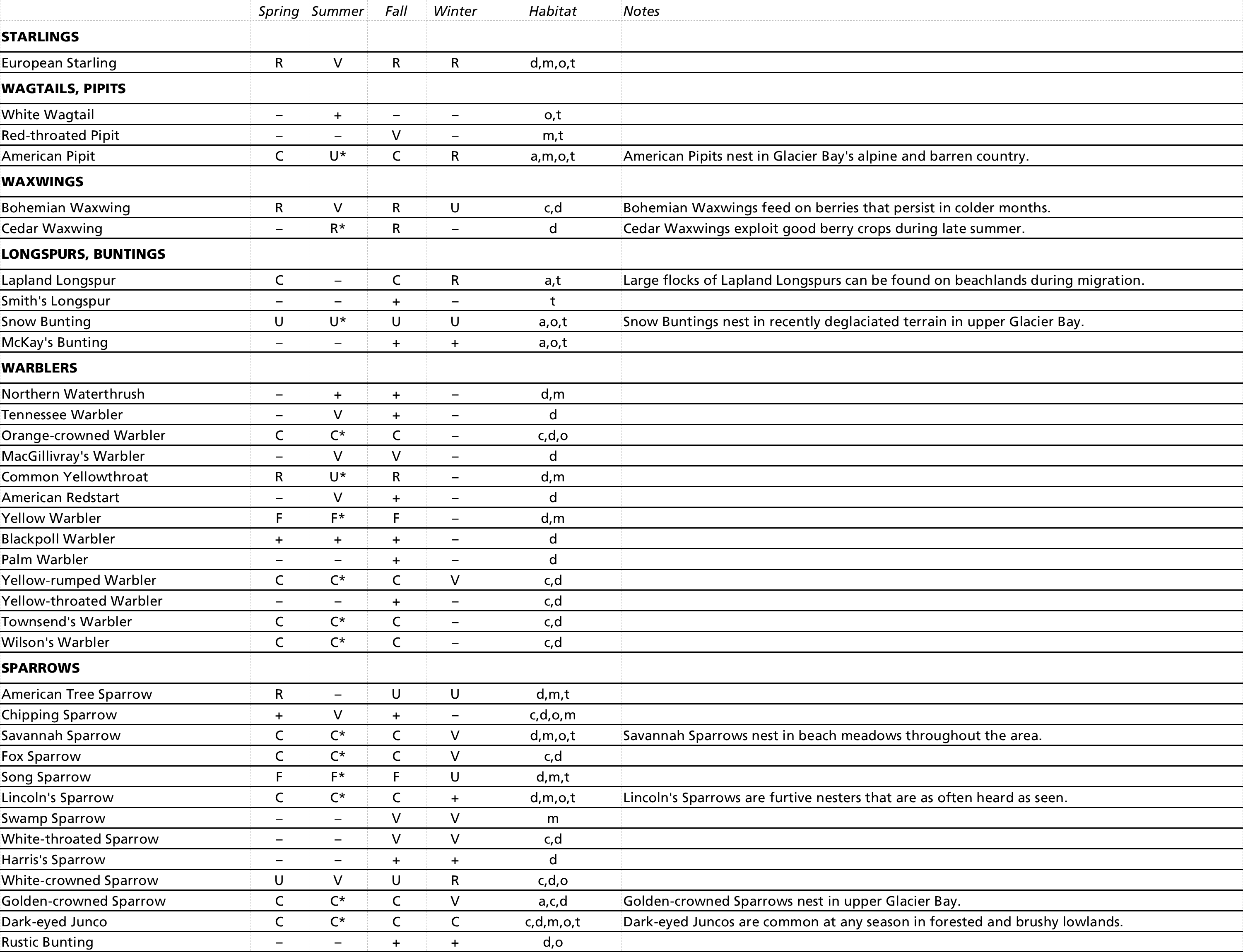 Acknowledgments

The 2016 edition of the Birds of Glacier Bay National Park and Preserve checklist was updated by Nat Drumheller and was previously revised and updated in 2013 by Bruce Paige and Nat Drumheller. We acknowledge the contributions of earlier editions upon which this checklist is based by Dennis Wik 1967, Wik and Greg Streveler 1968, and Bruce Paige 1973, 1979, and 1998. The authors would also like to thank Steve Heinl, Paul Suchanek, and Gus van Vliet for their excellent suggestions in 2013 after reviewing the manuscript.
Last updated: June 24, 2021