Bear Distribution Study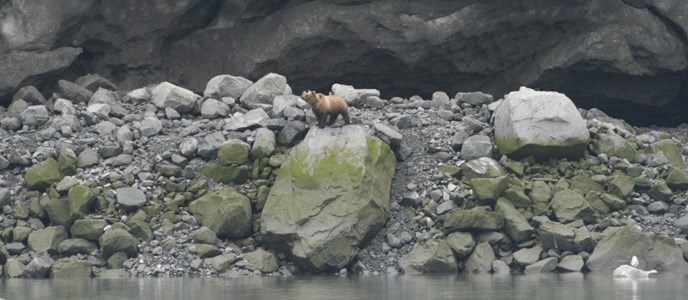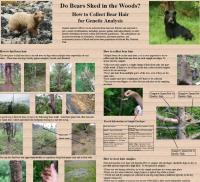 Black and Brown Bear Distribution
A study from 2009-2010 investigated the distribution of bears along the length of the bay, in relation to the plant and stream succession of the landscape and the number of years the land has been exposed by glacial retreat. The study explored patterns of distribution among present bear populations. Bear tracks and hair collected from rub trees were analyzed to help understand how modern Glacier Bay bears are influenced by the unique landscape surrounding Glacier Bay. Anecdotally, the recently forested southern bay has been inhabited only by black bears while brown bears in Glacier Bay have been associated with old growth forests of the outer coast and recently de-glaciated areas. This study discovered that black bear distribution is strongly associated with closed forest cover. Surprisingly however, brown bears were found in EVERY part of the bay, including the young forests in the southern bay. Click here for a map of the study sites. This discovery indicates that brown bears are in an ongoing process of colonization, expanding their range into the forelands, including the town of Gustavus.

Lewis TM (2012) Shoreline distribution and landscape genetics of bears in a recently deglaciated fjord: Glacier Bay, Alaska. MS Thesis, University of Alaska Fairbanks, Fairbanks, Alaska.

Last updated: February 1, 2019