Frontcountry Management Plan - A Renewed Vision for Bartlett Cove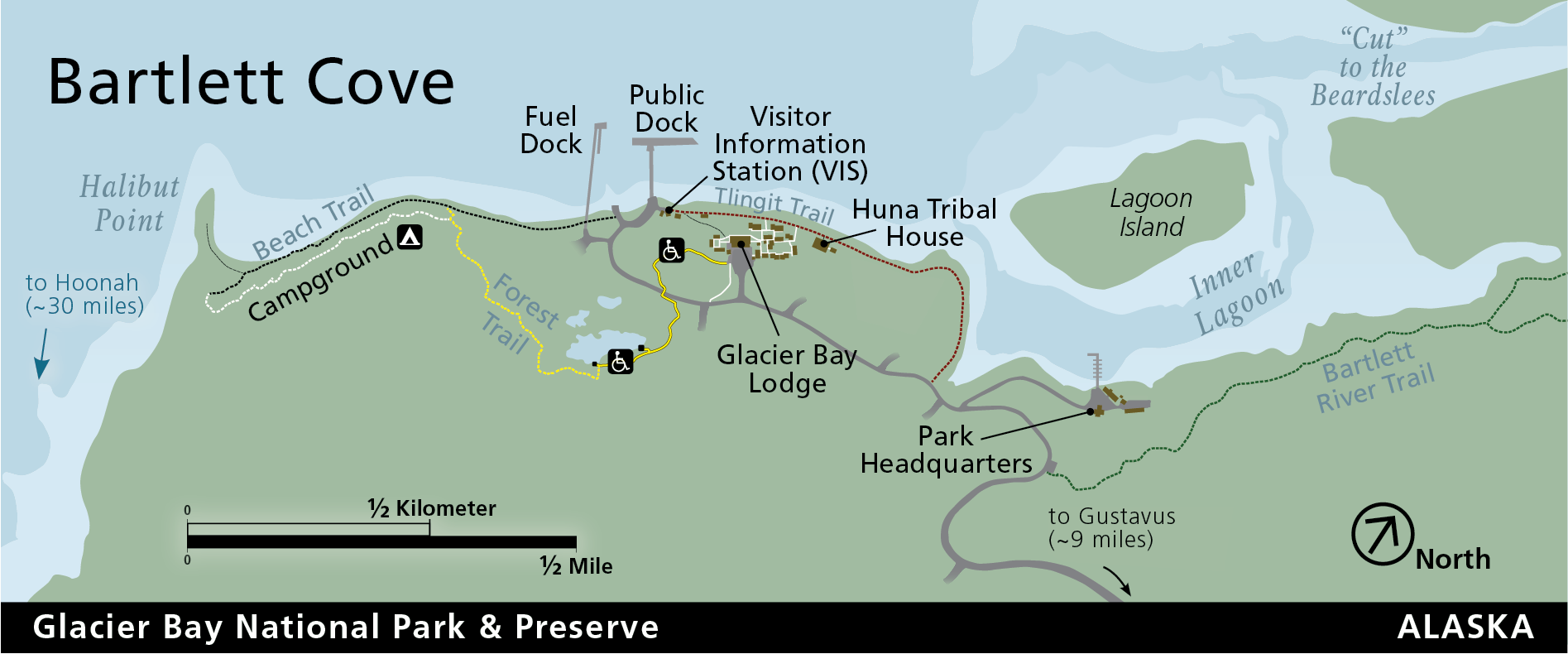 The frontcountry area of Glacier Bay National Park supports visitor services, including the Glacier Bay Lodge, and the core administrative operations and facilities for the park. The frontcountry is distinct from the backcountry areas of the park that encompass more than 2.6 million acres of designated Wilderness.

Although serving as the primary developed portion of the park (see map above) Bartlett Cove is remote, accessible only by water, air, and local roads. The closest gateway communities include Gustavus (around 9 miles away by road) and Hoonah (around 30 miles away by water or air).

This plan guides management for the frontcountry area of Glacier Bay National Park, including specific to visitor experiences, facilities, and services, day-to-day NPS decisions and activities.

Specific components of the Frontcountry Management Plan include:
For further information, or to be added to a mailing list to receive Frontcountry Management Plan implementation updates and notices for tiered public input (as conceptual actions are more defined and refined) please e-mail us.

The full document (28.4 MB, PDF) and more background is available on the NPS Planning, Environment & Public Comment website (https://go.nps.gov/bartlettcove).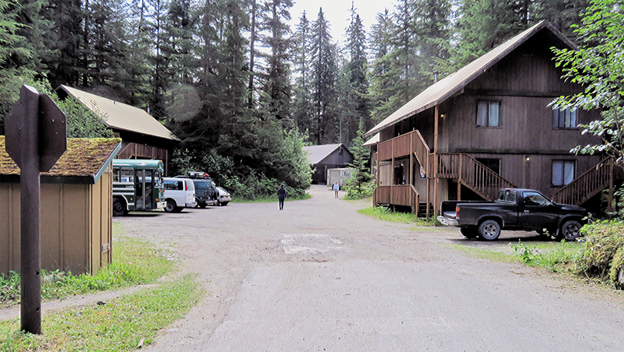 New Lodge Concessioner Housing
Construction Expected to Begin May 2023
Glacier Bay National Park and Preserve prepared an Environmental Assessment (EA) to replace employee housing and construct a service building for use by the concessioner that operates the Glacier Bay Lodge. The project will remedy a substantial backlog of deferred maintenance and free up Lodge cabins for guest use, both of which will boost the concessioner's economic viability. The project will also correct issues related to fire protection, life safety, energy efficiency, accessibility, and historic preservation. Construction is expected to conclude by May 2025.
A summary of the decision and responses to public comments can be found in the Finding of No Significant Impact (FONSI), which was approved by the National Park Service Alaska Regional Director on February 13, 2022. The public can view the EA, FONSI, and supporting documents at the NPS Park Planning website: https://parkplanning.nps.gov/GLBA_ConcessionsHousing
Anyone can receive planning updates and further notifications of the park's planning and compliance public review opportunities by sending a request to e-mail us
Last updated: June 24, 2022